How to design a sleek contemporary kitchen, Home transformation, House design tips, Property style advice
How To Design A Sleek Contemporary Kitchen
23 June 2022
Designing your kitchen can be a daunting yet exciting task. It's important to know what style will work best for your lifestyle – whether you need all the latest bells and whistles or prefers simple and sleek. The design decisions you make now will be with you for years to come, so it's worth taking the time to get them right.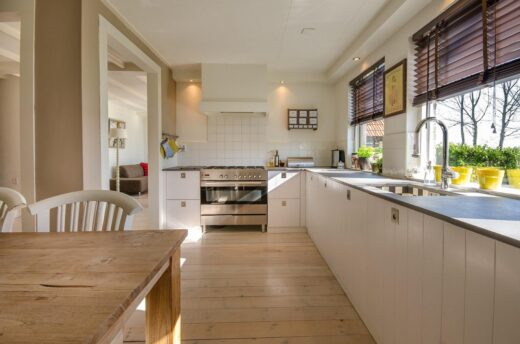 Whether you're furnishing an entirely new space or just want to update your current one, these tips will help you design the sleek and contemporary kitchen of your dreams in no time.
Crisp White Cabinetry And Countertops
White kitchens are classic and timeless, which is why they're often the first choice for homeowners looking for a sleek design. The crisp and pure color will be sure to brighten up any room without looking out of place, and you'll never have to worry about adding more color.
If you go with white cabinets or a contemporary dining table, you won't need to worry about repainting them in the future because they'll go with anything you add. They don't have to be boring, though. There are lots of modern materials and textures that can help your white cabinets stand out while still feeling tailored to your home.
Stainless-Steel Accents
Stainless steel is one of the most popular materials for kitchen cabinets because it's almost impossible to get a bad one and easy to maintain. Stainless steel is also scratch-resistant, durable, and easy to clean. It even won't react with foods and beverages like some of the other metals can. You can still add touches of rustic style to your stainless steel units with hardware in copper finishes or pewter colors.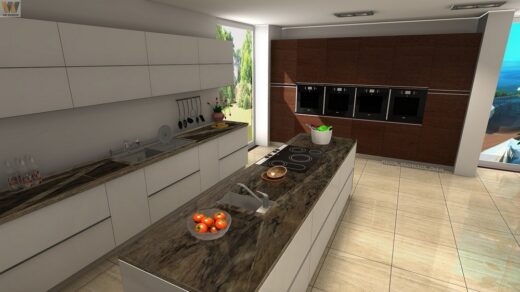 Steel is a versatile material that will look great in any home, but it should be used sparingly. You can add stainless-steel accents to give your kitchen a cohesive look and bring the modern look home. Stainless steel appliances such as refrigerators, mixers, and coffee makers can also help bring the look home without overdoing it.
Add Warm Wood Elements
Sometimes a kitchen can feel too cold and clinical when it's not given the right style. Even if you like the sleek modern look, you can add some warmth by incorporating warm wooden elements in your décor. You can spice up the look by adding warm wooden furniture or accessories that you can use to spruce up your kitchen. You can also add warm accents with decorator throws and pillows.
You can add pops of color to the walls with bold decorations or prints. You don't have to go big or spend a lot of money; instead, you can use a medium-sized decor piece that won't look overpowering. Bold furniture like tables and chairs will also help bring the modern look home without making it feel overly serious.
Touches Of Industrial Style
Industrial style has been popular for a while now, and you can use different elements to bring that look home without going overboard. You can incorporate steel and industrial-style lighting fixtures in your kitchen.
Steel is an excellent material because it's simple but elegant, making it easy to add some polish to your space without spending much money. Lighting with exposed bulbs will bring the industrial style home, and they're also very inexpensive, so you can easily choose many different styles until you find the ones that work best for your space.
Matte Finishes
While shiny finishes may be pretty to look at, they tend to make spaces look smaller than they actually are. You can make your kitchen look bigger by using matte finishes that keep the space from feeling closed in. You can add a mirror on one of the walls to open up the room and make it look larger. You can also add some height with plant stands or tall, thin shelves.
Sleek Stone And Rich Wood
If you want a cool and sleek look, then you're going to want to stick with natural materials like wood and stone to achieve your goal because they always look great in any room while still being neutral enough to work with just about any style. Rich woods are another option, but they'll be a bit more expensive than the stone, so you'll need the right fit for your space. You'll need to know what wood will work best for your area, so experiment with different types until you find the right match.
Eye-Catching Brass Hardware
If you want a sleek and modern look, you'll want to add a few touches of brass hardware to your space, especially around the cabinets. You can use bronze pieces when available or just look for brass with some shine. You can also choose antique brass shades with a lighter finish, so you don't get too much contrast between other metals and your kitchen cabinets.
A Mix Of Rustic And Midcentury
If you're looking for a rustic look but don't want to go full-on country, you can add some midcentury touches to your space. You can add rustic pieces like chairs that have a more distressed look and use midcentury-style appliances to add a modern touch. This design will give your kitchen an eclectic feel while still feeling tailored to your home.
The Bottom Line
Even with all of the contemporary options, you still have to pick what options will work best for your space. You also have to be careful with all styles because they're not all created equally. Pay attention to your needs and what will work best, especially if you want a mix of looks in your space.
Comments on this Design A Sleek Contemporary Kitchen article are welcome
Kitchen Decor
Kitchens Posts
Equip your Kitchen for a Professional Cook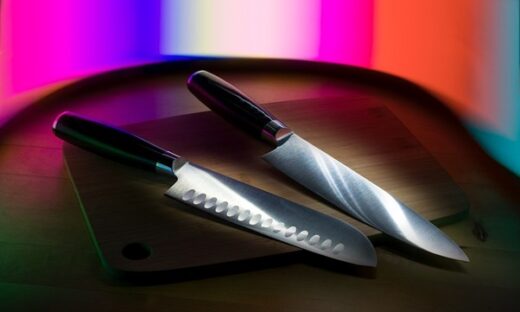 Consider While Renovating Your Kitchen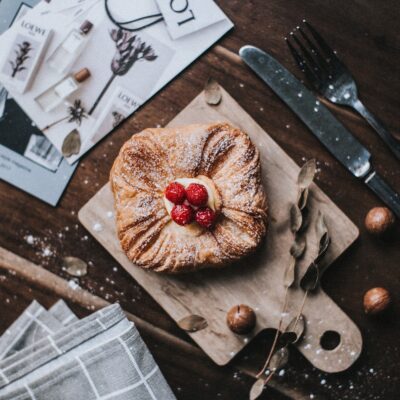 Kitchen design common mistakes to avoid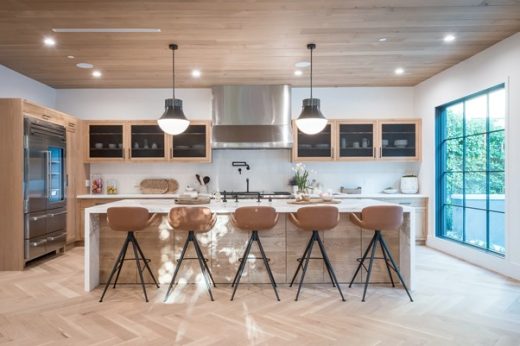 Make Your New Kitchen Tech Savvy
Items You Should Invest In For Your Kitchen
Comments on this Bohemian style kitchen decor ideas for new homes article are welcome.
Property
Residential Architecture
Comments / photos for the How To Design A Sleek Contemporary Kitchen page welcome