Most beautiful casinos around the world, Global gambling architecture developments, Gamification
The most beautiful casinos around the world
9 Apr 2021
The casino industry has become huge over the last few decades, especially now that there are so many online casinos that allow people to gamble in the comfort of their homes. The accessibility and ease of use are sure to draw anyone in, and the tactical use of gamification in online games is the main reason why more and more people are intrigued by the new technological advances.
Macao casino building at dusk: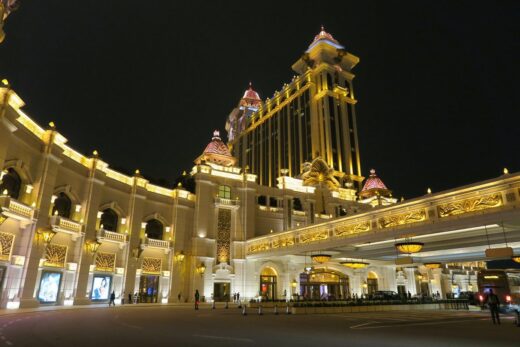 Some of you may be wondering how physical casinos still attract gamblers. Well, the way physical casinos have stayed relevant and popular is by providing an experience and standing out with their beauty. Many casinos in the world now look like palaces, and the guests are treated like royalty.
Perhaps a few are keen on traveling abroad and want to still be able to have fun in a physical casino. If you want to know which casinos are the most beautiful and where to go for your next vacation, here are a few of the most beautiful casinos.
The Venetian Macao, Macao
This casino is located on the south coast of China in Macau which was a Portuguese colony until 1999. It's renowned as the "Monte Carlo of the Orient" and the Capital of Gambling. Venetian Macau is the world's biggest casino and 6th largest building. The gambling area is 550,000-square-feet and has a sports event hall with plenty of other features.
The style of the building is oddly similar to the one in the Venetian in Las Vegas. There's so much you can do in Venetian Macau, such as gambling, eating cuisine from around the world, swimming, playing sports, and a luxurious guest room for sleeping afterward. There are romantic cruises on the gondola and the entirety of the casino is nearly 10,8 million square feet.
Caesars Palace, Las Vegas
Las Vegas is renowned for gambling and you have most likely seen the place visited in movies even if you haven't physically ever been to Las Vegas in movies. It's been close to five decades since the opening of the casino that has become Vegas' trademark. It endured several scandals, economic fluctuations, and other hindrances. The area of gaming is 166,000 square feet in size. There is also a huge spa with Roman baths. The architecture is very similar to Ancient Rome. The guestrooms are of high-standard and there are tons of cafes and restaurants with excellent food.
Marina Bay Sands, Singapore
This casino is often spotted in images of Singapore with three skyscrapers and a ship-like construction above. It's not the biggest casino, but it's the most expensive with a value of over $5.5 billion. There are 2,500 slot machines with 500 gambling tables providing tons of games. There's an infinity pool above the city and you can watch a play in the grand theatre inside the casino. There is also a Science Museum inside the buildings.
 Hôtel de Paris and Place du Casino, Monte Carlo, Monaco
The Place du Casino is positioned inside the regal Hotel de Paris of Monte Carlo. The hotel and casino are both glamorous with a marble finish. The casino is below the hotel, where there are several games from table games to slot machines and elegant cocktail bars for refreshments. The hotel also gives access to Monte-Carlo Beach Club's private beach, Monte-Carlo Country Club, the Golf Club, and the Thermes Marins Monte-Carlo.
CasiTabi Casino
Unfortunately, due to COVID, many people might not get the chance to travel to the casinos yet, but there is an alternative; online casinos. CasiTabi is beautifully designed with lots of colorful features, designed in RPG-style, offering hundreds of games. It can be a great substitute until you can travel again.
Whether it's virtually or physically in person, casinos are a great experience for new and returning users. While most people are drawn to online casinos, the beauty of physical casinos definitely attracts a number of gamblers.
There are tons of beautiful casinos around the world which gives you the opportunity to travel and have an excuse to experience a different culture. You can plan your next trip with this knowledge at the back of your mind, steering your choice. However, don't be surprised if you find our favorite casino is closed. Lucky for you, there are plenty of virtual casinos for you to try out.
Comments on this Most beautiful casinos around the world article are welcome
Las Vegas Buildings
Las Vegas Buildings
The Luxor Las Vegas: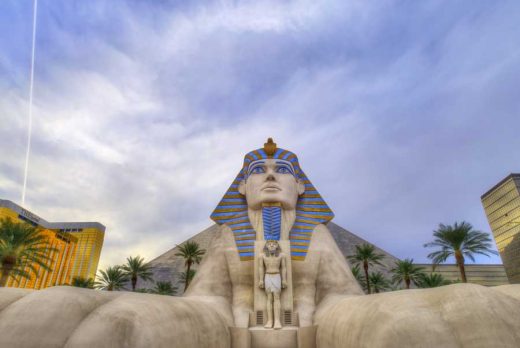 photo © Joe Lekas
Vdara Hotel Las Vegas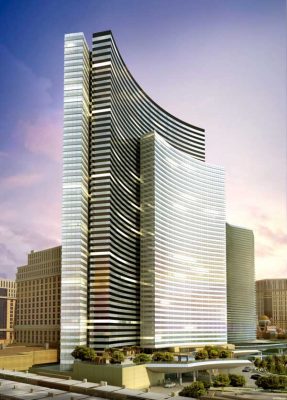 image : CityCenter Land, LLC
Casino Buildings
Casino Building Designs
5 tricks casinos use that make you spend more
Casino Architecture Design Guide
5 of most extraordinary casinos in world
Comments / photos for the Most beautiful casinos around the world page welcome