Trusted Most Romantic Buildings to Visit Advice, Architectural sightseeing tips, Building design
What are the Most Romantic Buildings to Visit?
16 Oct 2019
Throughout the last few years, choosing the most romantic destination to visit has become increasingly difficult. With so much historic and well-designed architecture across the entirety of the globe, the possibilities are arguably broader than ever before. From Asia to Europe and beyond, there are several must-visit romantic buildings.
As a result, we're going to outline some of the finest architecture to visit on a romantic getaway.
Hanging Gardens, Bali
Deep in the Indonesian jungle, The Hanging Gardens were founded back in 2005. Moreover, the construction of the architecture adds to its unique nature. Unlike other romantic builds, the resort was formed through the hard work of 700 local people who created the foundations by using traditional building materials.
Furthermore, in contrast to many of the other available locations, the Hanging Gardens of Bali are slightly quirkier and more non-traditional. Located in the heart of Indonesia's mystical Ubud jungle, the resort allows visitors to create once-in-a-lifetime memories such as eating under the romantic night skies surrounded by candles, while next to a swimming pool overlooking endless green fauna. Additionally, guests can also enjoy the riverside spa and spiritual dining experience.
Casa di Guiletta/Juliet's Balcony, Verona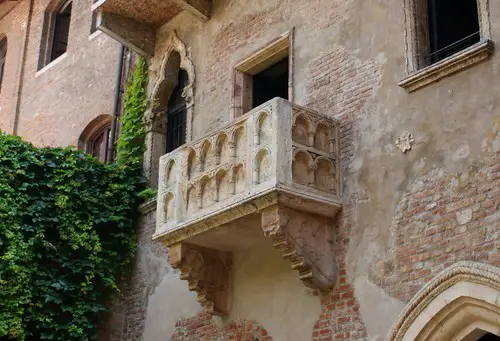 "Juliet's Balcony, Verona" (CC BY 2.0) by spencer77
While the Hanging Gardens of Bali represents an intriguing destination for those looking to visit contemporary architecture, Juliet's Balcony in Verona will be well suited to people seeking to experience some of the globe's more traditional romantic buildings. Even though Shakespeare never visited Verona, the gothic-style house is believed to be the home that inspired that of Juliet Capulet's, with the stone balcony being central to one of the poet's most iconic scenes. Throughout the years, a tradition has emerged at Casa di Giulietta where couples leave their name in a message, and the statue of Juliet grants them eternal love.
There are no doubts that Juliet's balcony would appeal to those who enjoy romantic fantasy as opposed to reality. As the Italian destination is perfect for adventurous people, there are several recognised matchmaking platforms that assist in finding someone to share these treasured travel experiences with. At OkCupid, for example, the service works on an algorithm that is best for finding artsy and outgoing people through a variety of profile templates and questions. Additionally, OurTime seeks to bring together people aged 50 and over who may wish to enjoy romantic architecture, such as Juliet's Balcony, beside a like-minded companion.
Sacre Coeur, Paris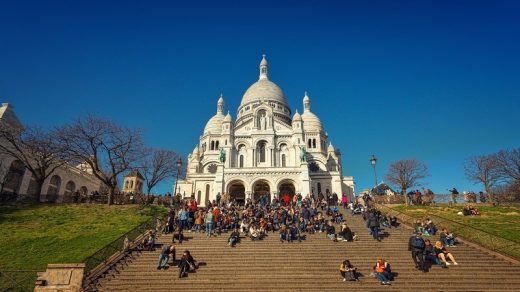 Source: Pixabay
Unsurprisingly, the French capital of Paris houses some of Europe's most exceptional buildings. The Basilica of the Sacred Heart of Paris, which is commonly known as Sacre Coeur, is located at the city's highest point in Montmartre. Designed by Paul Abadie, the Roman Catholic church first began construction in 1875, before being finished 39 years later in 1914.
Aside from being open during the day, the Sacre Coeur has more to offer when the doors shut. For those looking to become immersed in the history of the building, visitors can participate in a one-night adoration at the Basilica. With prolonged overnight silent adorations following spiritual introductions, guests can fully absorb the romantic nature of the Sacre Coeur.
Romantic Architecture is Worldwide
Even though there are many options to choose from, the Hanging Gardens of Bali, Juliet's Balcony, and Sacre Coeur are three must-visit romantic buildings. From Bali to France and Italy, romantic architecture is available on a worldwide scale, with each destination offering its own unique experience.
Architecture Tours
Architecture Tours by Continent
Architecture Tours Australasia
Travel Info
Architectural Travel
Architecture Walking Tour References
The Street, Mathura, Uttar Pradesh, North India
Design: Sanjay Puri Architects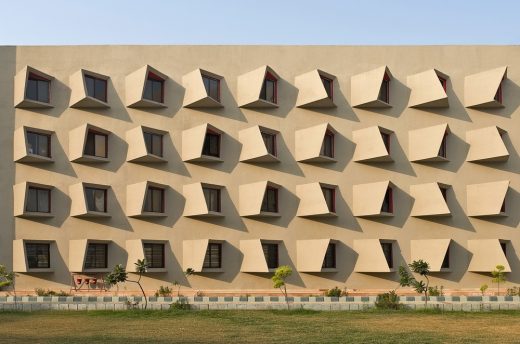 photo : Dinesh Mehta
The Street in Mathura
Comments / photos for the What are the Most Romantic Buildings to Visit? page welcome