SBID Meet The Buyer Event News 2019, UK Building Interior Designers Seminar
SBID Meet The Buyer Event News
Society of British and International Design annual networking at Grosvenor House, Park Lane, London
13 Sep 2019
SBID Seminar at Meet The Buyer Event
The Society of British and International Design (SBID) is set to tackle a persistent taboo in the interior design industry – the issue of non-payment – during one of its biggest annual events for design professionals.
First Seminar at SBID Meet The Buyer 2019 Event
This all-too-common industry injustice is a challenge SBID will address head on during the forthcoming Meet The Buyer event in October 2019. A panel discussion featuring an expert line-up will outline the issues and examine what's being done to protect professionals. Designers, specifiers and manufacturers are invited to take part in the discussion.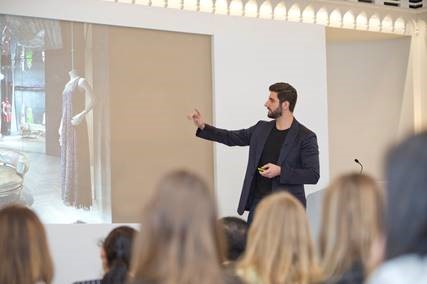 photo courtesy of SBID
Getting paid by a client at the end of a project can be a thorny issue for interior designers and is still one of the biggest challenges for many designers. With construction and interior design among the least regulated professions, many professionals in these industries remain at the mercy of clients when it comes to payment. When a client chances non-payment, which often occurs where the sums are substantial, the costs and delays incurred by the professional for court proceedings often outweigh the sum in question. In these cases, the designer or contractor is more willing to settle for a lower sum than the due amount.
Speaking on the panel will be interior designer Joanna Frances, who recently won a case against a client for non-payment; Head of Intellectual Property Office Mediation Service Stephen Probert and SBID CEO Dr Vanessa Brady, OBE who has also had her own experiences of non-payment.
The seminar will take place at 10.30am on 24 October as part of the SBID Meet The Buyer event, which brings together some of the best interior designers to meet face to face with leading design-led product manufacturers from around the world. Spaces to attend can be booked via the SBID website www.sbid.org/sbid-2020-meet-buyer-event
As a campaigner for regulation in the interior design industry, Vanessa Brady, CEO of SBID has raised the issue of non-payment regularly at cross-party government meetings in parliament.
About the panellists
Jo Frances – Interior Designer – www.jofrances.com
Jo is an accomplished and experienced interior design professional with a talent for creating extraordinary spaces. Jo has a dedicated team behind her based in her Hertfordshire studio and has worked on a range of commercial and domestic projects. A recent project to design a Great British Menu judge's Gastro pub saw Joanna becoming part of a court case in which the chef (Daniel Clifford) tried to sue her for providing furniture that was 'too big'. Jo maintained that the claims of shoddy work were merely an attempt to delay or wriggle out of paying and sued the celebrity chef for over £100,000 in unpaid invoices. After a lengthy court battle, Daniel Clifford was ordered to pay Joanna £75,000 to settle debts to the designer for non payment.
Dr Vanessa Brady, OBE –Interior Designer & SBID Founder – www.sbid.org
Vanessa Brady OBE is an international multi-award-winning interior designer, business consultant and founder of the Society of British and International Design. She has over 30 years' experience in B2B procurement and analysis of the design profession.
Her London based ISO 9001 design practice Interior Design Services Ltd has amassed an award-winning portfolio with past projects such as Hard Rock Cafe, the Design Council, the Kabaret Club, British Luxury Club, Unilever, high-security government offices, Head of State Palaces, and the private residences of numerous diplomats.
Steve Probert, Head of IPO Mediation Service
Steve Probert is Head of the UK IPO Mediation Service. He is a Chartered Engineer and a Fellow of the Institution of Engineering & Technology. He joined the UK IPO in 1990 after several years working in the automotive electronics industry. Steve has been an Inter Partes Hearing Officer at the IPO since 1996. His hearings caseload includes opposition, entitlement, validity & infringement disputes across all the rights granted by the IPO (ie. patents, trademarks and registered designs). Steve first trained as a mediator with WIPO in Geneva in 1997, and then with CEDR in 2006, and has led the UK IPO's Mediation Service since its launch in April 2006. He mostly mediates intellectual property disputes, but also has experience in other fields including boundary disputes, employment, housing and international shipping contracts.
9 Sep 2019
SBID Meet The Buyer Event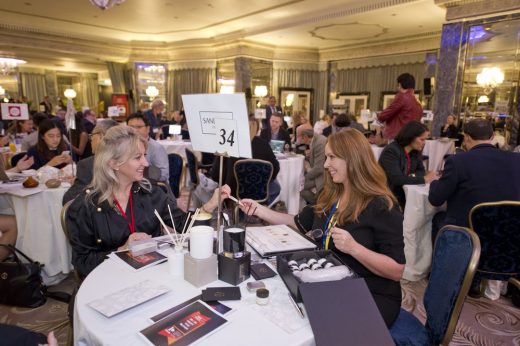 SBID Meet The Buyer event registration now open
September 2019 – The Society of British and International Design's popular annual networking event returns on 24 October 2019 with a brand new location and even more opportunities for attendees.
Set to be the biggest to date, the one-day event will feature a new series of business seminars, new manufacturers and a new home – Grosvenor House, Park Lane in London.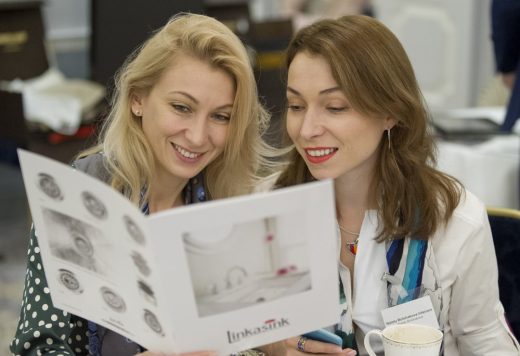 The SBID Meet The Buyer event brings together the best interior designers, architects and specifiers to meet face to face with the most advanced and design-led products and suppliers from around the world. Complete with networking opportunities, face to face contact with decision making, the event also presents a brand-new series of business seminars for designers and manufacturers to gain valuable advice as well as engage in discussions about challenges the industry faces from some of the best experts in their field.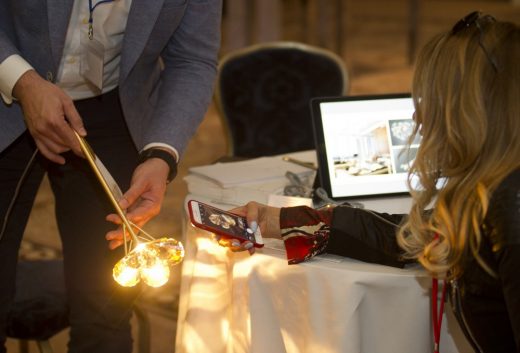 This year's seminars will include talks about AI in design and what makes a 'super brand' as well as a panel discussion about challenges the industry faces from some of the best experts in their field.
Speaking about the event, SBID's CEO Dr Vanessa Brady OBE comments: "Meeting a designer from a prestigious practice is what most manufacturers spend years trying to achieve. At this event we provide it in one day. We connect manufacturers with designers from countries all over the world. It also provides a chance to meet the industry's most celebrated experts and international designers who have travelled from around the world for the announcement of SBID's International Design Award winners the following day."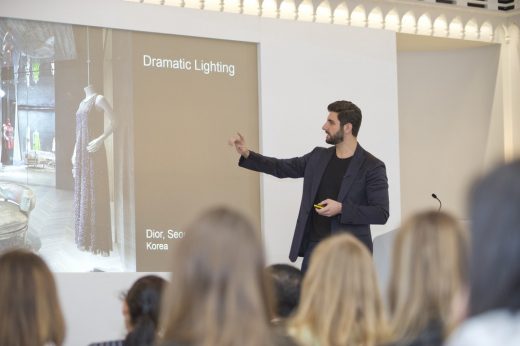 Discussing the benefit for manufacturers, Andrew Walker from John Lewis business says: "SBID has established a global network of design professionals across a broad range of sectors. Meet The Buyer attracts a really diverse range of people that we, as a business, might not necessarily reach with other forms of marketing."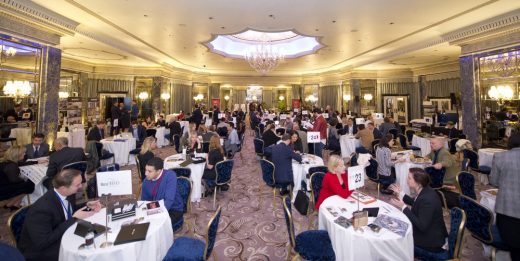 International Design firm Wilson Associates say "It's a great opportunity to meet professionals and get introduced to new products and new suppliers".
The all-day event is open to all designers, architects and manufacturers. Organisers are anticipating spaces will become booked quickly; to secure your space or find out more visit www.sbid.org/sbid-2020-meet-buyer-event
SBID Meet The Buyer Event News information received 090919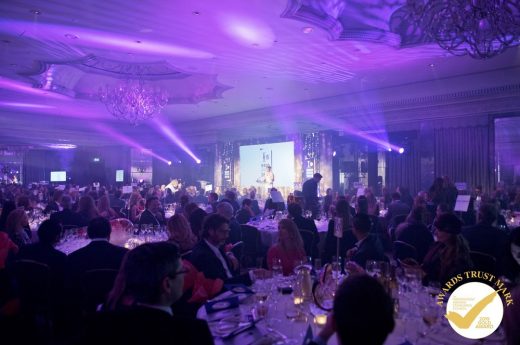 photo courtesy of SBID
Residential Design Over £1M – Fenton Whelan – Greybrook House Penthouse: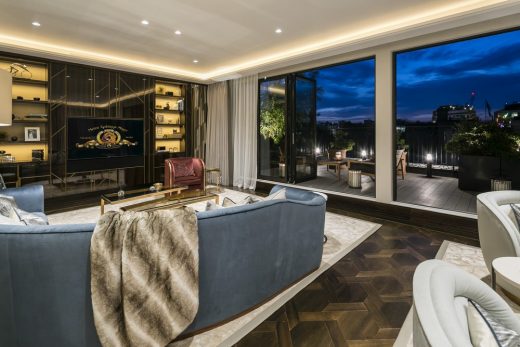 photo courtesy of SBID
SBID International Design Award 2019
SBID International Design Award 2018 Winners
LXA – Intersect by Lexus by LXA; Winners of the Retail Design category 2017: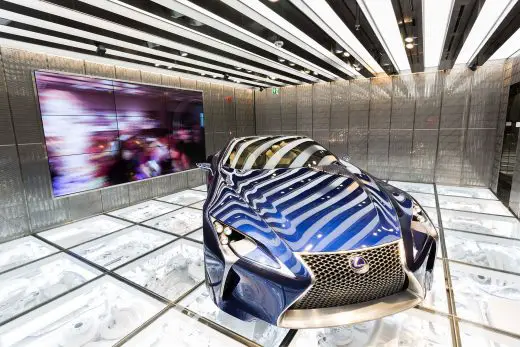 photograph courtesy of SBID
For more information on the SBID Awards, visit www.sbidawards.com
Location: 10 Molasses Row, London, SW113UX, United Kingdom
SBID International Design Awards
Winners of 2017 SBID Awards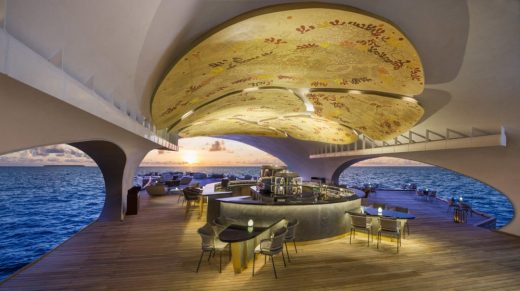 image courtesy of architects
SBID International Design Award 2017 Winner : The Whale Bar in The Maldives
Bussola Restaurant in Dubai
LW Design Win Restaurant Design Award At SBID Awards 2016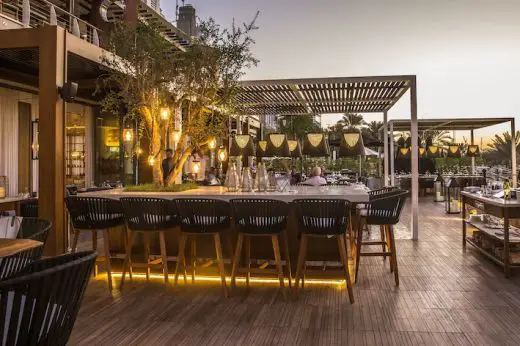 image courtesy of architects
SBID International Design Awards 2016
SBID International Design Award 2017 Winners
Architecture in London
Contemporary Architecture in London
London Architecture Links – chronological list
Hilton on Park Lane London Renewal
Design: Hopkins Architects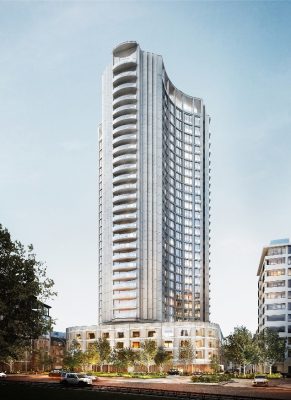 image from architects
Hilton on Park Lane London Hotel Building
Dorchester Hotel London, Park Lane
Comments for the SBID Meet The Buyer Event News page welcome
Website: www.sbid.org