How to illuminate your backyard guide, Naperville home patio space design tips, Illinois property garden style advice
How to Illuminate Your Backyard?
17 July 2022
Your backyard is one place you can chill with friends and family. When you have guests at home during the holidays, you can enjoy good times in the backyard, but that is only possible if your home is well illuminated.
Darkness can inhibit any activity in the backyard, like barbecuing and swimming. By installing backyard lighting, you keep the party going even at dusk, improve your home's feasibility, and protect your home from intruders and burglars. You can make that call today, invite Naperville outdoor landscape lighting services to your home, and give your backyard a new look.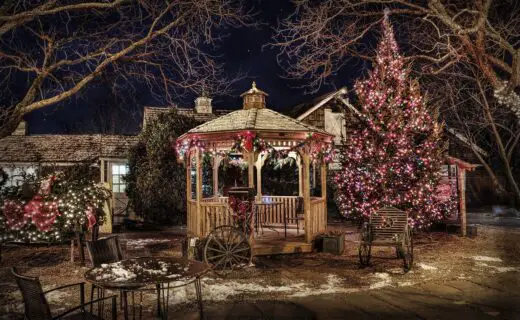 Here are the tips to illuminate your backyard before the festive:
How to Illuminate Your Backyard Advice
1 – Light up the pathway and walkways
If you have a pathway or walkway that meanders to your backyard, you can illuminate it and make it beautiful. Line up the perimeter of the deck or walkway with pathway lights. You can have some lights on the post mounts fixed permanently. This type of lighting is easy to install, and you will have your backyard standing out in no time.
2 – Mix different light styles
Don't limit your choice to one type of lighting style. You can mix different lighting styles in your backyard to add class and beauty to your compound. Choose a different planned design to avoid making your lighting uniform. Mixing lighting styles creates a more cheerful and relaxed environment for you and your guests.
3 – Uplight the trees
It is also possible to create a moonlight effect by lighting up the big trees in the backyard. If your backyard has some large trees, you can place lights on the branches to create a moonlight effect around the yard.
Put the lights at least 40 feet up to get the most natural-looking effect. You should also ensure that the lights are discrete and out of view.
4 – Light up all the water features
Water features like a swimming pool are the focal point of a backyard. If you have these features in your backyard, you can light them up to decorate your yard. You can light up the swimming pool from within, uplight, or use both methods.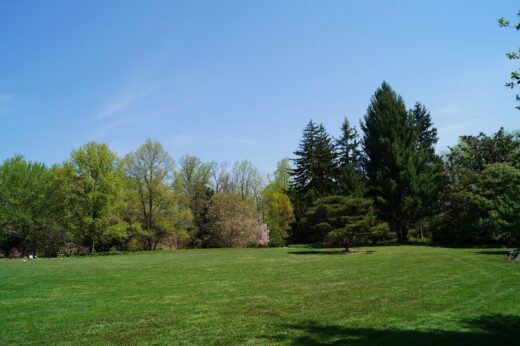 5 – Use spotlights to create shadows
You can create that shadow effect in your backyard by having some spotlight installed. Consider creating more shadows in your backyard if you don't want bright light in the yard.
Install spotlights close to the base of the exterior walls of your home. When the lights blanket the surface of the walls, it generates unique shadows that capture the finer details of the backyard.
6 – Mount string lights on tree branches
Another tip for decorating your backyard with lighting is to mount string lights on trees. If you have large trees in the backyard, you can use these to decorate your home with string lights. Use smaller LED light ropes wrapped around the tree branches and trucks from the ground up and create a cheerful and unique look for your backyard.
7 – Hang paper lanterns
You can hang paper lanterns from different locations to give your home backyard a unique look at night. Hang a Japanese paper lantern above the patio to create unique lighting and space up the yard. If you want to spin up the effect, consider hanging the paper lanterns on various levels.
8 – Scatter the Tiki torches
The easiest trick to light up your living space without making your hand dirty is to spread Tiki torches all over the yard. Tiki torches are inexpensive and available in most lighting stores. They also don't require electricity to function. If you want to create a low-key, subtle, and natural atmosphere in your outdoor space, you can always go for Tiki torches.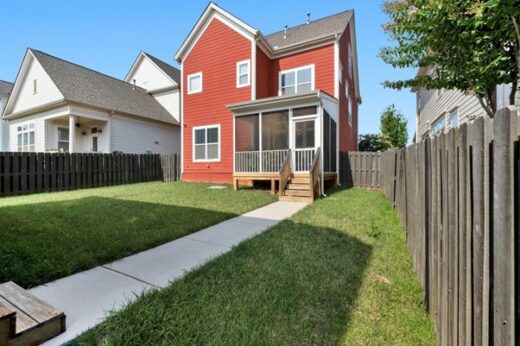 photo by Zac Gudakov on Unsplash
Final Thoughts
If you want to turn your backyard into another space for your guests, don't hesitate to light it up. Get some LED string lights, Tiki torches, and spotlights to change the mood in your yard.
If this is your first time decorating your yard with lights, you can contact a lighting company for help. You can consider these eight tips to light up your yard and set the perfect holiday mood in your home.
Comments on this How to illuminate your backyard in Naperville, Illinois, USA, article are welcome.
Decking Articles
Backyards Posts
Where to Start When Designing a Backyard
Does Composite Decking Add Value To Your Home?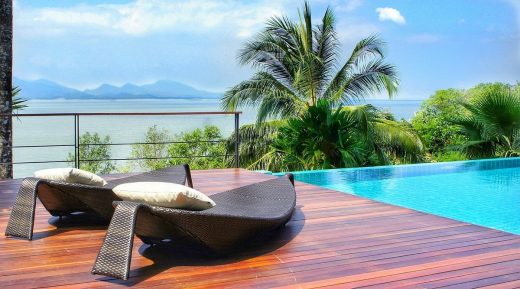 Backyard Deck Design Trends to Look for
Create a Relaxing Backyard Landscape Design
Building Articles
Residential Architecture
Comments / photos for the How to illuminate your backyard advice – in Naperville home garden style in Illinois, USA, page welcome