Sewer inspection process, Building sanitation management, US home wastewater guide, Architectural design
What the Sewer Inspection Process Actually Looks Like in Practice
November 16, 2021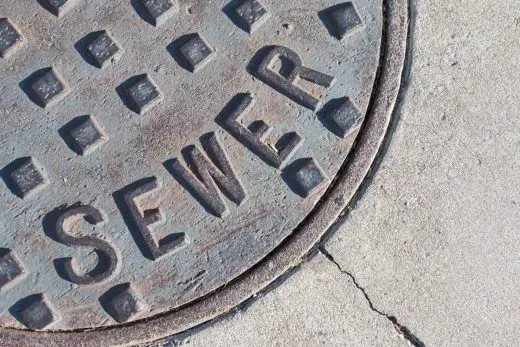 Sewer inspection process guide
Did you know that over 600,000 miles of active sewage pipes are in service in the US today?
Sewage systems are an integral part of urban infrastructure. They ensure the effective sanitation and management of the wastewater produced by our homes and businesses.
If you want to prevent leakage and protect your home or premises, it pays to familiarize yourself with the sewer inspection process. Without a proper inspection, you run the risk of costly problems down the line.
Read on to learn more about the sewer inspection process.
Why Get a Sewage Inspection?
Getting a sewer line inspection has many benefits. Sewer repair is one of the most invasive and costly projects out there.
By getting timely and regular inspections, you can identify potential issues before they cause major failures. Also, if problems are detected, your inspector can determine whether it is your responsibility to have them fixed. Some cases may fall under the responsibility of the civic jurisdiction.
Sewage inspections are one of the most crucial aspects of home and business maintenance. Installing a manhole insert will prevent many problems from forming in the first place.
When to Get an Inspection
While routine inspections are important, there are a few times when a sewer inspection could be crucial.
If you plan to purchase a new property or business premises, it is wise to get a sewer line inspection first. That way, you can avoid investing in a property that will require heavy repairs down the line.
If you already own a property, you should keep an eye out for these warning signs. If you notice any of the following, its time to call a sewage inspector:
Water backup and runoff from drains or outlets
The presence of large trees in your yard or parking area
Your home or business is an older property
Ground shifting or subsidence outside the property
All of these indicators can mean that you may encounter problems in the future. A smart homeowner is proactive to prevent further costs.
Sewer Inspection Procedure
You should know what to expect when you order a sewage line inspection. Here's what an inspection will involve.
Sewer inspection is a relatively quick process. First, a licensed inspector will run a specialized camera into your sewage pipes to inspect for damage, flaws, leakage, or other issues. Following this, they will identify and explain any problems they have found.
You will receive a written report on the state of your sewage lines, along with recommendations on how to fix them. Common faults include:
Major blockages
Cracks and flaws in the line
Inferior or outdated pipe materials
Separation or failure of the line
Damage caused by root growth
A sewer line inspection will leave you informed as to what the next steps are for your system.
Sewer Inspection: What You Need to Know
So, that's the 101 on your next sewer inspection.
By being proactive, you can identify and fix minor sewage problems before they become more serious. If you want to ensure the functionality of your sewage system, book one today.
Did you find this article helpful? If so, be sure to check out our other posts for everything you need to know about home, business, architecture, and more.
Comments on this guide to What the Sewer Inspection Process Actually Looks Like in Practice article are welcome.
Building Articles
Architecture
Screw Factory Boiler House, Areál Šroubáren, Libcice nad Vltavou, Czech Republic, Central Eastern Europe
Design: Atelier Hoffman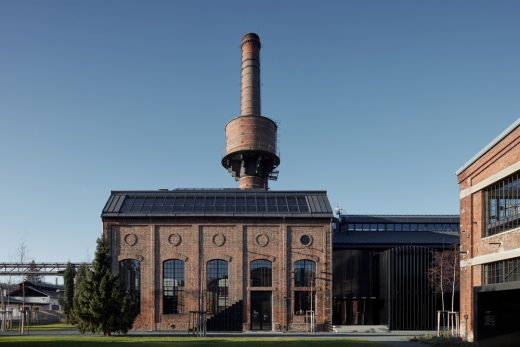 photo : BoysPlayNice
Screw Factory Boiler House
Comments / photos for the Sewer inspection process guide: sanitation management page welcome