3 Stylish ways to use blinds when upgrading your home, Property design advice, Window shading
Stylish Ways to Use Blinds When Upgrading Your Home
1 Dec 2022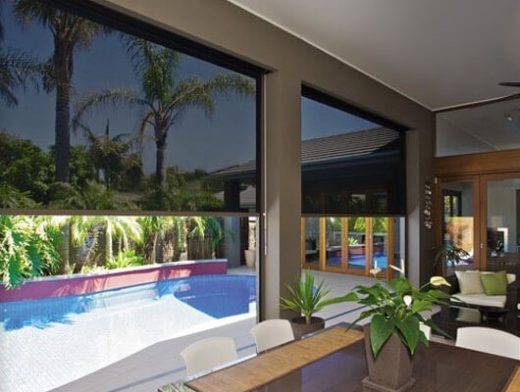 Blinds aren't only practical but they make a beautiful, modern alternative to traditional curtains. When upgrading your home, changing features such as window treatments can do wonders when transforming the aesthetics of your property. Blinds can be used both indoors and outdoors, giving your home an instant lift without too much ado!
For example, installing outdoor roller blinds is a practical and stylish way of upgrading your outside entertainment space while keeping you and your guests sheltered from unpleasant weather and other conditions. Roller blind designs can be used indoors as well, enhancing the decorative feel of any room while giving you privacy.
Keep reading to find out how you can use blinds to upgrade your home with minimal fuss!
3 Stylish Ways to Use Blinds When Upgrading Your Home
1. Outdoor Blinds for the Stylish Entertainment Space Outside
Outdoor blinds have so many benefits including adding panache to your outside entertaining area. Consider the following advantages of blinds installation:
Protection from the elements: Blinds keep harsh weather elements such as rain, wind, hail and snow out, allowing you to entertain no matter what is happening outside. Tinted blinds help protect you and your guests from harmful UV rays while safeguarding furniture and preventing floor coverings from sun fading.
Insulation: Premium-quality blinds help keep your outdoor living space warm in winter and cool in summer.
Pest control: Outdoor blinds prevent pests such as mosquitos from bugging you, as long as it's kept closed while you're entertaining.
Outdoor roller blinds come in manual and motorised designs and you can choose from a wide range of styles to suit your home façade. From custom design to bistro blinds, roller crank or Ziptrak, the choice is yours.
Furthermore, outdoor blinds give you privacy from nosy neighbours while keeping the view and they're easy to maintain and clean. Using a professional blind installer will ensure you, your family and visitors enjoy quality time outdoors and you gain a feature that's a long-term investment.
2. Double Roller Blinds for the Elegant and Minimalist Look
If upgrading your home includes using minimalist features, double roller blinds are an elegant alternative to elaborate curtains. These sleek window treatments open up the room space while giving you and your family privacy and protection from outdoor lighting. Also known as day and night blinds, this window treatment is practical and versatile while being stylish.
Made of two parts, the double roller blind has a transparent as well as a blockout layer:
The transparent layer shields you from harmful UV radiation while still giving you a view outside.
The blockout layer gives you extra privacy while blocking out light.
Designed to fit into your window frame, the blinds increase the feeling of expansiveness in any room. You can choose from a variety of fabrics, colours and patterns, making it easy to fit in with your specific minimalist approach. They can be operated manually or with remote control for added convenience. Dual roller blinds are low maintenance and if well-cared for, will give you many years of use while being aesthetically pleasing at the same time.
3. Ziptrak Interiors Blinds: A Stylish and Family-Friendly Solution
Ziptrak interior blinds not only give your rooms a sophisticated look but they're robust and easy to use, as well as long lasting. They can be installed in bedrooms, living rooms and even in your home cinema! This window feature gives total protection against light and glare while giving family members complete control over managing light and privacy.
Designed with a track-guided system securing the blind material within vertical tracks, this type of window furnishing creates a fresh appearance while being functional at the same time. There are no chains or cords involved, making it a safer option for families with small kids.
Ziptrak interior blinds can be manually or automatically operated. They're lightweight and you can pick between translucent or blockout material. They offer superior insulation by creating an air pocket between the window glass and the blind, keeping the room well-insulated.
Quick Tips for Picking Stylish Blinds for Your Home Upgrade
When deciding on stylish blinds for your home upgrade, take into consideration the following:
Work with professional blind installers who can advise on the best design for your home upgrade.
Ask if the blinds come with a warranty.
Pick premium-quality fabrics that are low maintenance and easy to clean while having a long lifespan.
Consider features that offer shading, insulation, privacy and protection against insects and elements.
Decide if you want manual or motorised blinds.
Knowing what you want from your blinds makes it easier to decide which design and features would be the best value for money for your home.
Final Thoughts
Installing blinds tick all the boxes when looking for a window treatment that's stylish, practical and versatile. You're not limited to only using them indoors either. Outdoor roller blinds can transform your exterior living space instantly while giving you protection, day or night. With different types of blinds available for homeowners, modernising your house has just become a whole lot easier!
Comments on this 3 Stylish Ways to Use Blinds When Upgrading Your Home article are welcome.
Windows & Blinds
Windows Posts
Venetian and pleated integral blinds comparison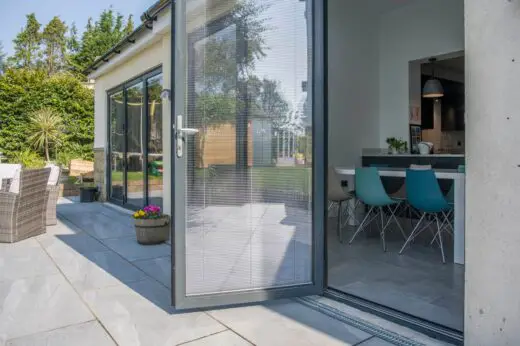 Benefits of wooden natural blinds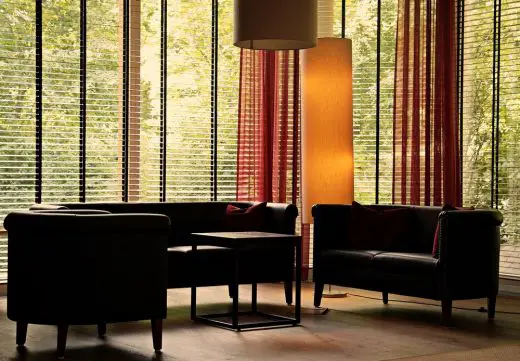 6 of the Hottest Window Blind Trends
How to choose best casement windows for your house
Where should you check out sash windows
Building Posts
Residential Architecture
Comments / photos for the 3 Stylish Ways to Use Blinds When Upgrading Your Home page welcome