Top care tips that will make your curtains last longer, Building design style tips, Online home decor guide
6 Top Care Tips That Will Make Your Curtains Last Longer
1 Dec 2022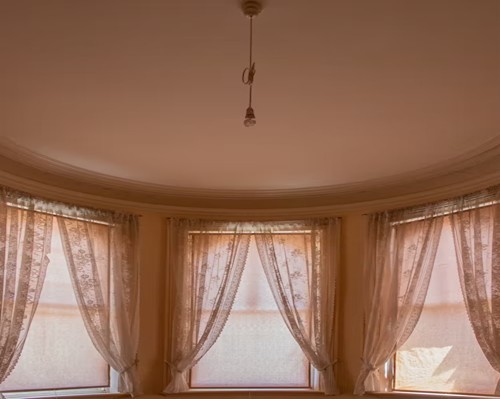 Photo by Mitchell Luo on Unsplash
Adding curtains is an excellent way to add character to just about any space in your home. Aside from their decorative aspects, curtains also provide you with privacy and increase or decrease the amount of light in a particular space.
However, many factors can make curtain fabric and other window coverings dirty, dusty and even smelly. Whether you opt for sheer curtains or the plantation shutters Melbourne homes are sporting these days, proper maintenance is key.
Simple Ways to Keep Your Curtains Beautiful
A lot of effort goes into choosing the perfect curtain type for each space in your home. Fabric, style and colour are only a few of the criteria you use to find the perfect set.
Regardless of the type of curtains you opt for, they all stop looking fresh after a while. What's the best way to keep your them looking as beautiful as the day you bought them? Let's find out!
1.     Limit Sunlight Exposure
It almost sounds counterproductive to limit the amount of sun your curtains get considering that one of their functions is to keep the sun out! However, the colours on your curtains fade from excessive exposure to sunlight.
That said, it's a good idea to consider adding blinds or shades if your window faces the sun. The good news is that both blinds and shades are available in a wide variety of colours and styles, making it easy to find the right types to match your décor.
2.     Opt for the Right Length
While curtains that drag a little on the floor often suit the style of the room, it's important to note that this makes the curtains pick up more dust and dirt. Ideally, long curtains should be just above the floor. For areas where you prefer the them to drag, ensure that the floor area is cleaned daily. And keep pets away from that section of the floor.
3.     Vacuuming is a Good Idea
Since your curtains are the barrier between your window and the room, they are exposed to dust and dirt flying in from the window. Our experts recommend vacuuming your curtains at least once a month. You can do this by using the vacuum cleaner's soft brush attachment.
To avoid damage, vacuum gently and evenly across the surface of the curtain. That way they're easier to clean when it's time to wash them.
4.     Don't Mix Curtains With Other Laundry
You should only wash curtains if the instruction label advises you to. Additionally, they should be washed in the recommended way to avoid being torn or damaged in the machine.
When washing, consider these added tips:
Be sure to wash them alone in the machine to avoid colour staining
For bigger types, wash them one at a time to ensure they get a thorough clean and rinse
Curtains that have pets lying against or under them will require more regular cleaning to remove hair, dander and pet odour
Remove any rings, hooks or embellishments
Use cold water unless the label specifies otherwise, as hot water may shrink the inner lining
Consider a deep cleaning for curtains that haven't been washed in a while – it may be necessary to soak them in detergent for a few hours
Always use a mild detergent to avoid shrinkage
Dry as per the label – many can be air dried but be sure to place them away from direct sunlight
Curtains should rarely be placed in the tumble drier as this can damage them even if the fabric is quite durable
Iron if necessary and rehang immediately to avoid crinkling
5.     Consider Steam-Cleaning
If your curtains are heavy and difficult to remove, it's always a good idea to steam-clean them as they hang. This method removes bacteria and odours that settle in the material.
Steam-cleaning is a popular choice for households with smokers, since the smell of smoke quickly seeps into them. It's also a good idea for people with mobility issues who may not be able to get on and off of a ladder or chair to remove and rehang curtains.
6.     Always Read the Recommended Instructions
You might have been hanging and washing curtains for a long time, which makes you feel like a bit of an expert. Despite that, the curtains Melbourne residents have are often maintained in a completely wrong way. And that means you're shortening their lifespan.
Keep in mind that materials such as velvet, satin or organza might come with special cleaning instructions. Always follow the recommendations.
Final Thought
Clean crisp curtains add a welcoming ambience to a home. The space instantly feels cleaner and more inviting when they are clean and fluffy. When you buy, opt for curtains that are easy to handle and easy to keep clean. That way you'll always have a space that looks amazing, without too much effort!
Comments on this 6 Top Care Tips That Will Make Your Curtains Last Longer article are welcome.
Curtains Articles
Curtains Posts
How curtains can change your office look
10 Outdoor Patio Curtain Ideas to Dress Up Your Porch
Why Does the Shower Curtain Move Toward the Water?
Building Articles
Residential Architecture
Comments / photos for the Top Care Tips That Will Make Your Curtains Last Longer page welcome