Unique technologies keeping construction industry safe guide, Online property advice, House plumbing tips
Unique Technologies Helping to Keep the Construction Industry Safe
1 Oct 2021
The construction industry is responsible for a high percentage of workplace injuries and deaths. Common safety risks in this industry include electric shocks, falls, and getting caught between objects. As a result, safety has become an important concern in people's minds no matter their location. To address the challenges, people are now using technology to make the construction industry safer. Keep reading as we reveal the leading technologies employed to make the construction industry safer.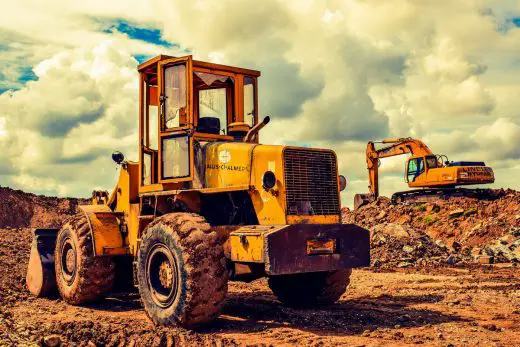 Digitalizing the Safety Processes
By digitalizing the safety processes, it becomes easy to promote a safety culture. Indeed, many construction enterprises are drifting away from paper-based checklists, forms, documents, and reports that make compliance challenging. With digitized procedures, you are able to save money and time, and more importantly keep the workers safe.
To demonstrate the importance of digitization, we will look at Permits to Work (PTWs), which are required for high-risk activities.
The PTW is a formal process based on statutory authorities. The process helps to ensure the work is planned well, risks are comprehensively assessed, and a clear guideline for returning a work site to safety after completing tasks.
Streamlining On-Site Training and Sharing the Best Practices
Safety education is very important in every workplace. Therefore, safety training offers organizations a more effective and consistent way to raise awareness and promote the adoption of the best practices. Because most workplace injuries are associated with complacency or inexperience, training can help to reduce the associated risks.
So, have the workers undergone appropriate inductions? Depending on their level of experience, what training can help them do their jobs effectively and keep them safe? All their prior training and certifications are all attached to each person's profile.
With the right digital tools, it is easy to streamline the crucial toolbox meeting. You can even conduct digital meetings using templates, PDFs and even track the workers' attendance. Another crucial way of boosting the morale of workers and enhancing safety is celebrating their achievements.
With the right digital tools, engaging team members and encouraging them to share their work with others can help to reinforce teamwork commitment and emphasize the importance of safety. The awareness and care for each other might be all that your workplace needs to stay safe.
Protecting Workers Using Wearables
Wearables are devices which workers are required to wear to stay safe. These can be as simple as smartwatches that track important signals in real-time or complex smart vests that serve as airbags to cushion workers in the event of a fall.
Recently, wearable technology has been gaining a lot of popularity because of their effectiveness. With the right wearables, you can:
Mitigate workplace risks with real-time information updates, especially for workers operating remotely.
Wearables can be fitted with sensors that detect dangerous levels of gases, such as carbon monoxide. Then, the worker is alerted to take action, such as using portable gas or moving to safety.
Can help to improve staff training via virtual and augmented reality.
Wearables are very effective in reducing exposure to heavy lifting injuries. A good example for this is the power-assisted suits.
Unique Technologies Keeping the Construction Industry Safe Summary
These are only a few of top technologies that are being used to enhance safety in the workplace. Others which are also becoming pretty common include predicting the future using data and artificial intelligence, and using drones.
If you are in the construction sector, it will also be a good idea to embrace technology to keep your workers safe. Make sure to review the categories of the strategies we have listed above and also check their updates because the field is evolving rather fast. Always note that no matter the size of the construction project, safety comes first.
Comments on this guide to Unique Technologies Helping to Keep the Construction Industry Safe article are welcome.
Building Articles
Residential Architecture
Construction Software
Construction Business Software Tools
8 best construction business software tools for 2021
7 reasons why software design is important
EPIQ Building, Quito, Ecuador, South America
Architecture: BIG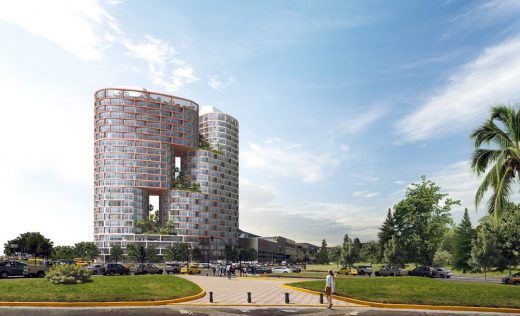 image courtesy of architects office
EPIQ Building in Quito
Comments / photos for the Unique technologies keeping construction industry safe guide page welcome