Research your options before buying real estate, Building Design Tips, Online Advice
How To Research Your Options Before Buying Real Estate
1 Oct 2021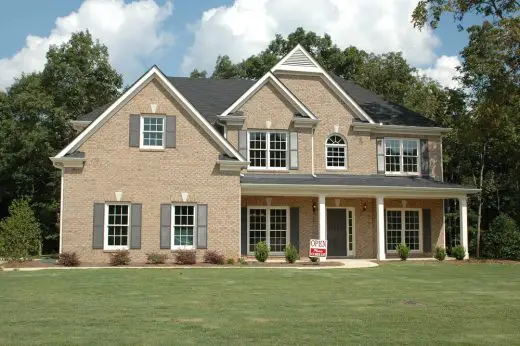 Buying a home is one of the most important decisions you will make in life. It can be an overwhelming experience to research all of your options before making such a big commitment. There are companies like Venterra real estate that can help you with your home search so you don't feel so overwhelmed. In this blog post, we will discuss how to do your research and gather information about different types of property so that you can make the best possible decision for yourself and your family. Without further ado, let's dig in.
Learn the Layout of the Property
Before putting your hard-earned money down on a property, you should take some time to learn the layout of it. You may not be able to personally visit every place that interests you due to distance or other scheduling issues, but there are ways around this. You can either take a virtual tour of the place via pictures or video, or you could talk to someone about their experiences at that location. These are both great ways to get an idea of what each property has in store before committing yourself.
There's no doubt this is one of the most exciting parts of investing in real estate. It can be fun and exciting as you search for the perfect place to call home, but it is also essential that you don't get too overwhelmed with all of the information out there. Allow yourself time each day to continue researching until you feel confident in your decision-making abilities.
Do Some Ground Research of the Property
There are some things you can only learn about a property by visiting it in person. This is why we highly recommend that you take the time to visit each place that interests you before making your decision. You want to get an idea of what the surrounding areas look like and how far away they are from schools, hospitals, and other essential amenities. You will also get a better idea of what the neighborhood is like by walking around and talking to people who live there.
Knowing these facts ahead of time will allow you to make an informed decision about where your family would be happiest residing. This way, if something changes in terms of location or amenities, you can go back and adjust accordingly before it is too late.
Add Up All The Costs of Ownership
As exciting as buying property can be, you mustn't lose sight of the costs associated with owning real estate. That's why it is essential to have property conveyancing lawyers on your side. They will handle all of the costs and fees associated with purchasing a property for you so that you can focus on choosing the right one. It would be best to do some research before making an offer in any place because knowing the costs ahead of time will make your decision much more manageable.
In addition to the property, you'll need to consider taxes and insurance premiums every year for both structures and land. You should also look at maintenance costs because they could be excessively high compared to renting an apartment or home with someone else taking care of it all.
Check out the Local Registry of Title Deeds
Before making any final decisions, you should check out the registry of titles to learn about what has been previously recorded for that property. You can also take a look at other legal documents if they are available such as wills and trusts. This will give you an idea of who owned that place in the past and how long it was under their ownership.
No one has a crystal ball to predict the future, but checking out what occurred in the past is as close as you can get. If there were multiple lawsuits or other legal issues related to that property, it would be best not to purchase it for your safety and peace of mind.
Run a Sales Comparison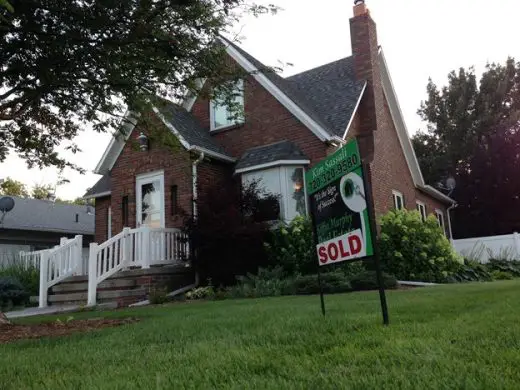 You can run a sales comparison to see what similar properties are currently listed in the surrounding area. This will give you an idea of how much your property is worth, and it should help you come up with a reasonable offer price that won't be too low or insulting nor too high, given its limitations. It will also provide you with information on how quickly homes in that area are selling.
Running a sales comparison will give you all of the information you need to make an informed decision on whether or not that property is worth buying. You don't want to get too excited about something only to find out later it wasn't exactly what you thought, so knowing your facts ahead of time will save everyone involved a lot of trouble down the line.
How To Research Your Options Before Buying Real Estate Guide
In conclusion, when you are in the market for real estate, there is much information to consider. You should always do your due diligence and learn about each potential property before making an offer on it because that will save everyone involved in the purchase unnecessary stress and heartache.
Comments on this How To Research Your Options Before Buying Real Estate article are welcome.
Building Articles
Residential Architecture
KLOOF 119A Residence, Cape Town, South Africa
Design: SAOTA – Project Team: Greg Truen, Dov Goldring, Jaco Bruwer, Ian Cox and Puja Patel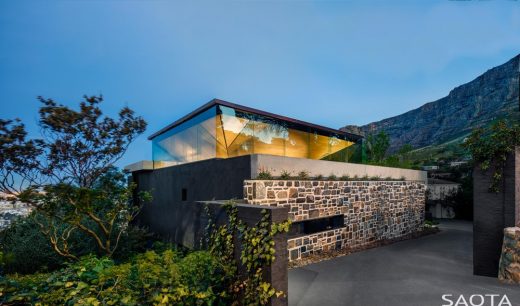 photographers : Adam Letch & Micky Hoyle
Lion's Head House
A new family home located below Lion's Head – views of Table Mountain, Signal Hill, the city of Cape Town and the mountains of the Boland and the winelands in the distance.
Comments / photos for the Your Options Before Buying Real Estate page welcome