8 best construction business software tools for 2021 tips, Technical building IT guide, Online property tech advice
8 Best Construction Business Software Tools for 2021 & 2022
11 May 2021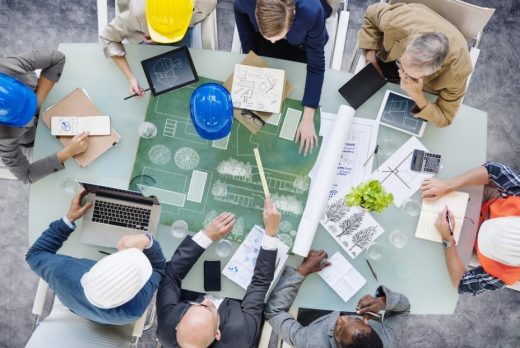 Construction companies build in the real world using physical materials — but to do that effectively, every construction business needs to rely on solid software. Fortunately, there are plenty of software solutions available for those managing construction projects; unfortunately, it can be difficult to determine which digital tools are practical and which are a waste of time and money.
Construction businesses looking for the next great software solution should look no further than the following few tools available today, including contractor scheduling software. This specialized software can streamline and optimize scheduling processes, allowing contractors to efficiently manage their projects, allocate resources, and coordinate tasks. By incorporating contractor scheduling software into their operations, construction businesses can improve productivity, reduce scheduling conflicts, and enhance overall project management.
8 Best Construction Business Software Tools for 2021
InEight
Perhaps the most robust construction management solution on this list, InEight is an extensively tested, immaculately intuitive software tool that has been proven to improve productivity and profitability for construction projects small and large. Unlike other tools, InEight's platform breaks down the stages of a construction project to make management less of a headache. Plus, InEIght has an extensive customer service team, so construction managers never need worry about technical difficulties.
Monday
A simple solution for smaller construction firms, Monday.com offers all the essential features for juggling the various elements of a construction project. Mostly, Monday focuses on coordinating people and their tasks, so managers can view project progression in real time and maintain accountability over activity. Monday integrates easily with other small business tools, like Google Drive, Gmail and Zoom. Best of all, Monday offers tiered pricing, with a flat rate per seat per month that makes managing software-related costs remarkably straightforward.
Corecon
As a cloud-based construction software suite, Corecon is one of the most accessible construction management solutions, making it ideal for businesses on-the-go. Their best features concern cost estimation and control, which helps businesses make more informed decisions regarding budgets. What's more, Corecon integrates with most accounting systems, which further reinforces its usefulness as a staple for construction firms that struggle to juggle the financial aspects of project management.
Knowify
Specifically for commercial specialty contractors and residential remodelers, Knowify is efficient and intuitive. While other tools might offer too many bells and whistles for these specialized construction firms, Knowify pares down its offerings to only what contractors and remodelers need, to include scheduling, invoicing, payment processing, job costing, submittals and project management. This platform also boasts tiered pricing, making it much more approachable for smaller firms planning to scale up in the coming years.
CoConstruct
CoConstruct was developed with custom builders and remodelers in mind, and as such, it is web-based, mobile-capable and trim in its features — in a good way. This solution prioritizes communication between coworkers, clients, subcontractors, trade partners and others to reduce the chaos of coordinating to complete a construction project.
With a calendar feature for synchronizing schedules and a comment section to keep everyone informed and updated, CoConstruct has enough functionality to keep a business on task. It is a small wonder that this solution is one of the highest rated among this sector of the construction industry.
Houzz Pro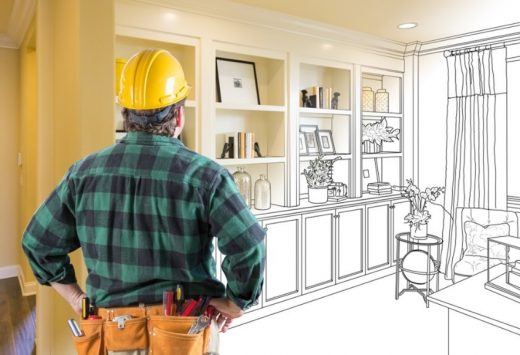 Another tool for home remodeling and design, Houzz Pro is a software solution from the outrageously useful design website Houzz. Houzz Pro mixes design features, like 3D modeling and mood boards, with management features, like project and lead management, online payment systems and communication tools. Though some businesses are put off by the cost of the solution, many are willing to pay extra for the software's noted intuitiveness, which ensures that it is easy for managers and staff to use anywhere.
Contractor Foreman
Every construction project needs a foreman, and some need the help of the software tool Contractor Foreman. Built for contractors in particular, this software aims to be the most affordable, most accessible and most actionable tool for any construction contracting job. The key features available from Contractor Foreman include a robust suite of accounting and financial assistance, but the all-in-one management tool also includes services for scheduling and planning.
JobNimbus
Not all construction management tools are made specifically with construction management in mind. JobNimbus is an all-around project management solution for any type of home service company. Thus, it offers a wider range of features, especially in terms of organizing contact information, coordinating sales and marketing efforts and how to assign your crew to jobs. However, plenty of mid-sized construction firms like the flexibility of such project management solutions, so JobNimbus is popular in the field.
Software can make or break a company, so construction management firms shouldn't be afraid to try out a few solutions to find the exact right tool for them.
Comments on this guide to 8 best construction business software tools for 2021 help article are welcome.
Property Maintenance Software
Residential Property Maintenance Software
Zuper Property Maintenance Software
How to choose the right 3D architecture software
How can HVAC estimate software save time and money
Building Articles
Residential Architecture
Comments / photos for the 8 best construction business software tools for 2021 advice page welcome