Top Budget Dishwashers Advice, House Appliance Tips, Kitchen Products Guide
Top Budget Dishwashers to Make Life Easier
28 Aug 2020
Washing the dishes can be a real nightmare for everyone, especially if there are many people in the household, and someone needs to do it regularly.
However, there's no need for you to spend hours standing over the kitchen sink anymore, and all that thanks to a simple but innovative invention – a dishwasher. Although it has been some time since it was first invented, many people still say that they can't afford it.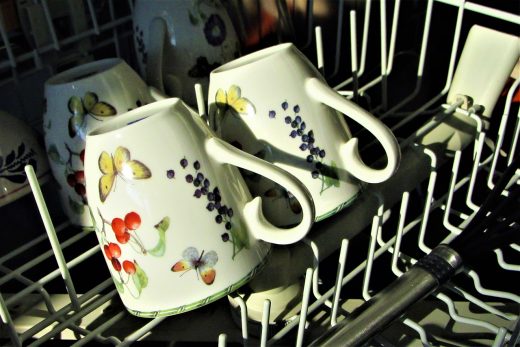 Top Budget Dishwashers to Make Your Life Easier Guide
But the truth is that a dishwasher doesn't have to cost a fortune to be of good quality, but it can still make your daily life much
They are all of the decent quality and not at all expensive, especially if you do some prize research and browse through special occasions or discount websites, such as Best Budget.com.
In the brackets, you will find the reference numbers of the products if you want to explore the topic further.
Whirlpool (WDT750SAHZ)
The Whirlpool dishwasher has a lot of advantages, the biggest of which seems to be the variety of cycle options. Apart from that, it's really effective when it comes to washing-off, even the most difficult smudges.
What's more, this device is easily adjustable, so it won't have any problems fitting in even a small or unusually shaped kitchen. You can move it around easily without the risk of breaking something.
The design of the Whirlpool dishwasher is not outstanding, but it is smooth and elegant, so it will match the majority of other kitchen appliances. The only con of this device is that the cycles are relatively long, so it could be a problem when you're in a hurry.
To see more models of Whirlpool dishwashers, click here.
Bosch 100 Series (SHEM3AY52N)
The name of the brand Bosch often brings associations with posh and expensive household equipment. However, it is not the whole offer; it also has more affordable products, such as a dishwasher from 100 Series.
The device combines good quality and reasonable price. Its design and features are very basic, but it's only an advantage, especially for less demanding dishwasher users. It has a simple panel where you can adjust the length of the cycle, as well as other useful options.
Some of the minor disadvantages may be that the Bosh dishwasher is quite loud compared to other devices, so it won't be a perfect choice for families with small children. Another minus concerns the in-built rack for the dishes – in this model, it is relatively small.
However, all in all, the Bosh product seems to be a fairly reasonable option for those who are tired of manual dishwashing and want to try something new in this area.
Beko A+ (DFN05R11W)
Beko is another brand known for good-quality household appliances, and it also offers dishwashers. Of course, there are some top-class and costly ones, but this model is available at a fairly reasonable price.
It has five different options of washing cycles – the shortest takes only half an hour, while the 'quick & shine' cycle lasts for almost an hour. There's also an eco-wash option available, but it requires more patience, as it takes over three hours, but it uses less water.
Moreover, the Beko device offers a convenient option for the 'half-load wash' – if you have fewer dirty plates, you don't need to use all of its energy or wait until it is fully loaded.
Some of the minuses of this machine include, for example, its design – the in-built racks are not adjustable for different plate shapes, so it can be difficult to wash the larger ones.
To read more about Beko products, click here.
Samsung (DW60M6050FW)
Samsung is a brand known for offering excellent quality at a low price, and its dishwashers are no exception here.
Apart from the standard functions, such as adjusting the cycle and its options, the Samsung device has some extra features that are worth considering.
These include the child lock – the dishwasher is automatically closed and locked so that a child doesn't open or turn it off by accident. Therefore, it's an excellent choice for families.
Another advantage of this product is that the in-built basket is easily adjustable to all shapes and sizes of plates. It also has additional space for mugs and cutlery.
To have a look at other Samsung dishwashers, visit this website.
Top budget dishwashers to make your life easier – Conclusion
Choosing a dishwasher is not easy, especially when you want it to serve for a long time.
When picking one, it's good to pay attention to the length of the cycles, the variety, and the rack's adjustment. It's also advisable to check some additional features, like child lock, or ecological cycles.
It's possible to have some of these functions at a reasonable price – if you want a good-quality machine that doesn't cost a fortune, some of the dishwashers mentioned above will surely meet your expectations.
Comments on this Top budget dishwashers to make your life easier advice article are welcome
Articles
14 Common Kitchen Design Mistakes to Avoid
Common Kitchen Design Mistakes
Kitchen Countertops: Tiling & Backsplash Design
Kitchen Countertops Tiling & Backsplash Design
3 big interior design trends for August 2020
Interior design trends 2020
Comments / photos for the Top budget dishwashers to make your life easier page welcome