3 Big Interior Design Trends For August 2020 Advice, Building Decor Tips, Property Style Guide
3 Big Interior Design Trends For August 2020
10 Aug 2020
Interior design, much like fashion evolves quickly, new trends emerge almost daily and it can be hard to pin down what is in fashion unless you're in the know when it comes to the world of interior design.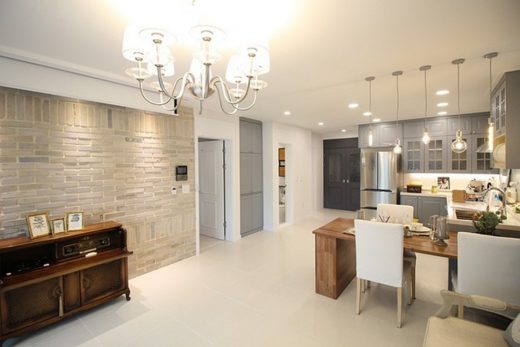 So with so many new trends constantly emerging, we're going to do you a favour and make it a bit easier for you, by highlighting some of the biggest interior design trends that will be cropping up in August for you to incorporate into your own home's interior design.
3 Big Interior Design Trends in August 2020 List
Add Stripes To Your Rooms
While stripes have always been a big element in interior design, they can often be overwhelming when they are the main element of a room's design, after all they draw a lot of attention to themselves, so in a recent trend that grabs onto the eye-catching nature of stripes without letting them overtake a rooms design.
Rather than all out committing to stripes, having a few highlight items around the room in the form of small striped throw cushions, a feature wall with stripes or a stripy day and night blind from DotcomBlinds will allow you to subtly utilise stripes around your home without them overpowering a room.
We all enjoy a nice stiff drink from time to time, but with the current pandemic and nationwide lockdown, it's been harder to have a nice cold drink at the end of the day as bars and pubs are off limits for now, but this has led to the home bar becoming one of the moment, with the term 'bar at home' being searched 2x as much as normal on Google since the lockdown.
While just adding a home bar may not seem like a trend, I's really how you go about putting your bar in, just having some bottles of vodka on your kitchen counter doesn't cut it, the style really comes from either getting a stylish bar cart or building a bar-shed in your garden to help facilitate you having a lovely beverage and when lockdown ends, having a bar at your home will make your home not only stylish but a hub for friends to hang out and have a drink or 2.
Odd are, you're wondering what on earth Biophilliac design is, you're not alone, whilst many people are familiar with the practice, not many people know the name. Biophilliac Design, come from the term Biophillia which essentially means nature lover. So this concept basicaaly involves blending elements of nature and natural design into your home.
This can be done in many ways, but the most frequently used design tactics involve: painting rooms in natural earthy tones, planting house plants, adding water features, hanging paintings of natural landscapes and letting in plenty of natural light. These all combine to create a more peaceful and relaxing space for you to live in and infact it has been proven that living in a space with biophilliac design can actually increase your general mood and make you happier..
Comments on this 3 Big Interior Design Trends For August 2020 article are welcome.
Interior Design
Contemporary Interior Designs
Key Elements of Interior Design
Reasons Why Interior Design Is Important
Make your interior design project affordable tips
Building Articles
Comments / photos for the 3 Big Interior Design Trends For August 2020 page welcome