Tiles to make your living room look appealing guide, Property tiling advice, Home style tips
Tiles to Make Your Living Room Look Good
15 July 2021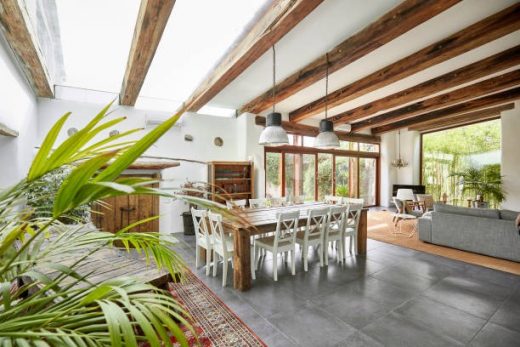 Tiles You Can Choose to Make Your Living Room Look Appealing!
The living room is where you can have good times with your family and loved ones. It's the room you chill out in most, so it's necessary for you to make sure it looks comfortable and feels ultra-cozy.
Tiles are one of the modern elements to make your living room charming. In today's time, we love to decorate our living room with various designable floorings.
So, once in a while, you might have the question, "What are the best tiles for your living room floor?"
It entirely depends on your decision of what kind of design and material you want to install for your living room. For instance, ceramic tiles are one of the most popular, but ones made of glass, cement, stone, etc. are some of the most popular ones.
Therefore, here in this article, I'll be telling you some of the tiles that can surely give your home the aesthetic look of aesthetic.
1. Stone Effect Floor Tiles
Many families are inclining towards the rustic look in their homes, especially in the centerpiece of their house – the living room.
Stone effect floorings enhance this look with mind-blowing comfort and remarkable authenticity, allowing any home to have that charming appearance of natural stone without any flaw.
Here are some of the most popular stone tiles:
Sandstone effect
These tiles render an incredible rustic look by blending the various patterns found in sandstone at various positions. And the use of different sized tiles carries a sense of supremacy to the living room.
Marble effect
Marble tiles develop an instant touch of class and elegance in any room. As it is expensive, marble demands a lot of maintenance to keep it looking intact. And like any stone, marble tile is sensitive to scratches and stains and is challenging to clean.
Limestone Effect
Limestone effect tiles are natural and remind love with their warm pearly tones and sensitive veining; they truly inspire a living room.
The refreshing glaze in a gloss version of this flooring will spread light in all home directions, utilizing each and every ray of sunshine available in the dark midwinter.
2. The Warm & Cozy view– Oak Wood Effect Tiles
The timber effect tiles are another fashion that blazingly mimics the real thing and looks striking in living rooms.
None of them costs and hassles combined with maintenance, but they absorb the warmth and comfort of natural wood flooring.
A large color of ceramic and porcelain wood effects are obtainable in various styles, colors, and sizes, and oak is the most preferred when used in the living rooms.
Cutting-edge inkjet technology generates effects that gracefully capture the look and touch of genuine oak woodgrain.
3. The Homey Look – Distressed Wood Effect Tiles
Recently various tile manufacturers are moving towards the natural look of distressed wood. The present technology can provide ceramic and porcelain tiles that resemble completely restored boards retrieved and repainted timbers and even recreating features such as old nail holes in the corners.
4. The Spacious Look – White Floor Tiles
Modern urban housing areas are tough on homes and apartments. And so white floor tiles are growing the attractiveness of the living room. This type will make the room more spacious too – see www.tileclub.com. These are the rooms where we like to feel more comfortable. White tiles provide the impression of a larger space if the surface is pattern-free.
5. The Statement Look – Encaustic Floor Tiles
The living room is where we love to stay more. Adventurous homeowners are attracted to establishing encaustic floorings – a floor covering loaded with quality, vibrancy, variety, and an endless range of stain composition, pattern, balances, blends, and colors.
Their versatility effects from rustic to urban – can immediately deliver bold, enchanting appearances in the home desired; it's an exciting look.
6. The Pastoral Look – Multicolor Slate Effect Floor Tiles
As a transformer of urban living, many people lean towards the pastor or country farmhouse in their living room. Anyone can get this look with the multiple color palette of slate influence tiles. The priestly appearance draws the homeowner to a pleasant place every time they enter their living room.
7. The Modern Minimalist Look – Cement Effect Floor Tiles
Civic houses across the world are frequently breaking down to the charm of clean, simple minimalist polishes. And polished material is the standout performer right now.
This minimalist look feeble, subdued colors but together portrays a modern edge and homely natural warmth, determined strength.
As a result, modern house makers are increasingly interested in cement impact tiles. Their attraction comes simply as they somehow blend into the living room while maintaining the scene's dominance.
These floor products are absolute classics yet modern, cool yet warm.
Living Room Tiling – Final Words
By mixing different types and styles on your living room floor, you can create your feature area with an impressive simple view.
To create such a look, designers have designed powerful, energetic encaustic ones to blend with monochromatic or wood effects, especially partial. But the encaustic themes can tend to command a room. So it is essential to keep some ideas in their application to get the best look.
A striking and artistic installation of acoustic floorings among the pamperers, the monochromatic environment will not draw attention to the vital spaces in the living room but instead hit them out. It gives the sensation of having a "tile rug" in the powerful center of the house!
Comments on this guide to make your living room floor covering look appealing article are welcome.
Tiles
Tiles Posts
What are the latest tile trends
How to create a showroom tile display that sells
Repainting old tiles interior design
Porcelain slab applications and varieties
Property
Building Articles
Pullenvale Church
Architects: Hogg&Lamb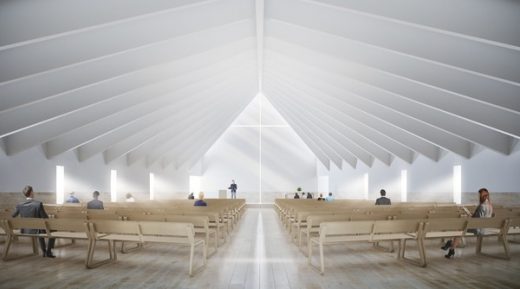 image : Hogg&Lamb
Pullenvale Church Building
Comments / photos for the Tiles to make your living room look appealing advice page welcome