What are the latest tile trends guide, Home decorationg tips, Property renovation design advice
What are the latest tile trends?
25 May 2022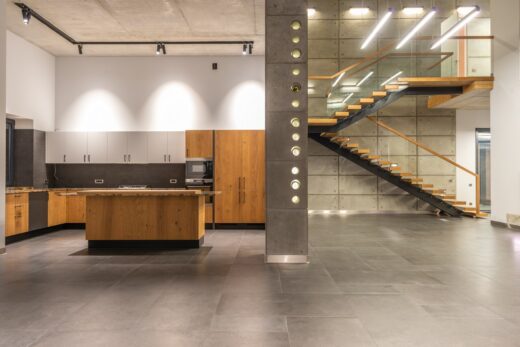 Tile trends are always changing, and it can be hard to keep up with the latest styles. But if you're looking for a timeless look that will never go out of style, stone effect porcelain tiles are a great choice. These tiles have a realistic appearance that makes them perfect for floors and walls alike. They come in a variety of colors and textures, so you can find the right one to match your decor. Plus, they're easy to clean and resistant to wear and tear, making them ideal for high-traffic areas.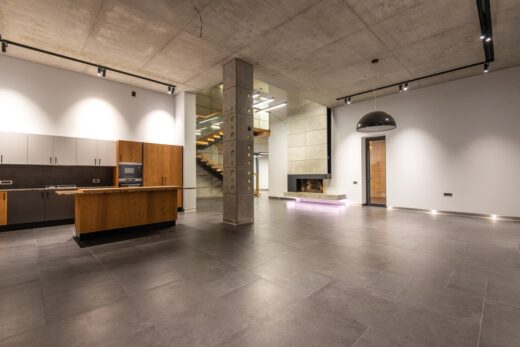 If you're looking for a trendy new option, try Boost stone. These unique shapes add interest to any space and come in a variety of colors and styles. Boost Stone is a porcelain floor and wall tile line with a natural appearance. Boost Stone is a floor and wall tile collection inspired by limestone from the French Pyrenees.
Stone-like porcelain tiles in 10 colors with a simplistic aesthetic that suits the needs of outdoor and interior design. If you want something more subtle, opt for simple, Aix is a range of stone-look porcelain tiles that creates an expressive visual impact thanks to its natural qualities. This look is modern and timeless at the same time. Visit https://www.atlasconcorde.com/en-us/collections/stone-porcelain-floors/ for the latest variety of tiles.
What is the most popular tile pattern?
There are many reasons why herringbone tile has become so popular. It is a great design choice for both floors and walls, and it can be used in a variety of spaces, from kitchens to bathrooms to living rooms.
Herringbone tiles have an interesting texture that makes them stand out from other types of tile, and they come in a wide range of colors and styles so you can find the perfect ones for your home. Plus, they're very durable and easy to clean, making them a practical option as well as a stylish one. If you're looking for something different but still timelessly chic, herringbone tiles are definitely worth considering!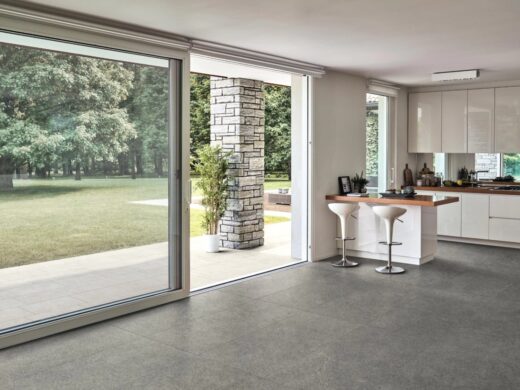 What floor tiles are in fashion?
Floor tiles seem to come and go in fashion, but there are a few types that always remain popular no matter what. Stone look tiles give any room an elegant and timeless feeling, while wood look tiles can create a warm and cozy atmosphere. Encaustic tiles have become increasingly trendy over the past few years; their beautiful patterns add personality and interest to any floor.
While there are many types of floor tiles that can be in fashion at any given time, some tend to stand the test of time. Stone look tiles have a classic elegance about them that never goes out of style. They can make any room feel grand and luxurious, perfect for high-end homes or businesses. Wood look tiles are another type that is always popular; their warm tones and natural textures create a cozy atmosphere that everyone can appreciate. Encaustic tiles have become increasing trendy over the past few years because of their unique patterns and beautiful colors. No two encaustic tile floors will ever be identical, making each one uniquely special.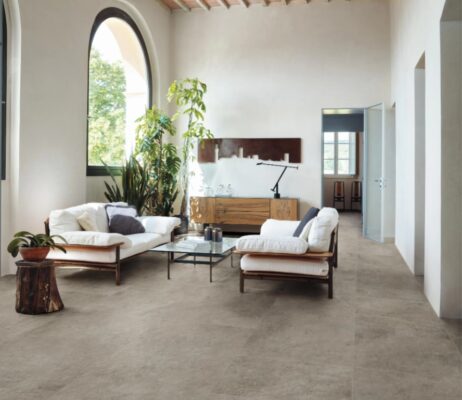 What is the most popular tile color?
When it comes to tile color, white is the most popular choice by far. This timeless hue goes with everything and makes any space feel bright and airy. Plus, white tiles are easy to clean which is a plus for busy families or those who like to keep their homes spotless! If you're considering renovating your home with new tiles, consider going with classic white.
There are a few reasons why white tiles have remained so popular over the years. For one, they create an airy and bright atmosphere in any space. They also match with virtually everything, making them extremely versatile. Additionally, white tiles are easy to clean and maintain – perfect for busy families or those who want to keep their homes tidy at all times! If you're on the hunt for a timeless tile color that will never go out of style, consider choosing white.
Are square tiles out of style?
Today, many people believe that square tiles are out of style. While they may be slightly more dated than other tile options, such as wood-look planks or mosaic designs, there is still a market for them. Some homeowners prefer the clean lines and uniformity of squares over other shapes and textures.
There are several reasons why square tiles may be on their way out. First, they can sometimes feel cold and uninviting underfoot compared to warmer materials like hardwood floors or plush carpeting. Additionally, newer technologies have made it possible to create realistic wooden flooring looks with vinyl or laminate materials – something that was not available when square tiles were first popularized in the early twentieth century.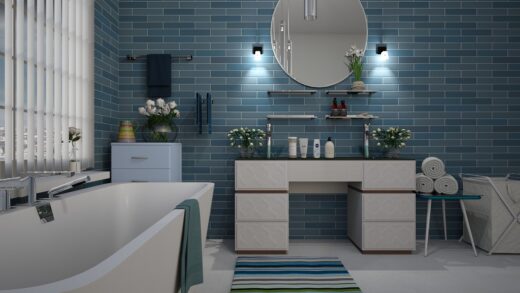 That said, there are still many homes where square tiles reign supreme due to their classic look and price point relative to some other types of flooring material.
Comments on this guide to What are the latest tile trends? article are welcome.
Tiles
Tiles Posts
How to create a showroom tile display that sells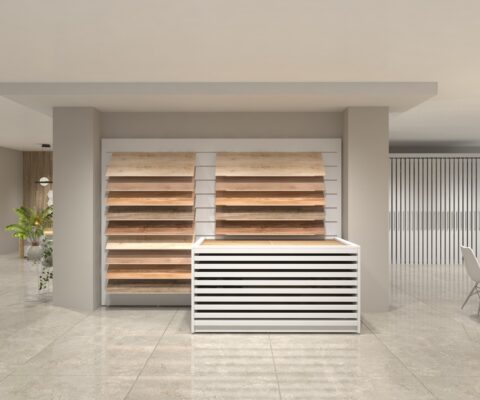 Repainting old tiles interior design
9 Reasons to Use Tiles for Interior Design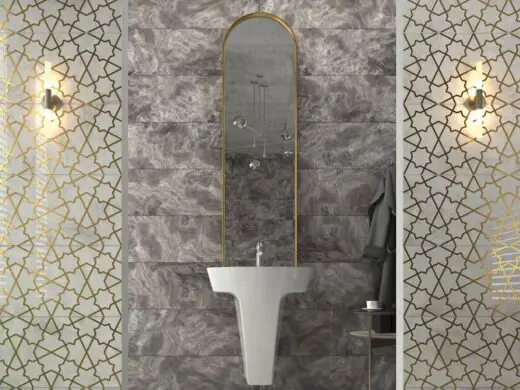 Building Articles
Residential Architecture – selection:
Comments / photos for the What are the latest tile trends? advice page welcome