Repainting old tiles interior design guide, Home tiling advice, Flooring options tips
Repainting Old Tiles: All You Need to Know
24 March 2022
We know it is quite expensive to replace old tiles with a bunch of new ones, and we also know why we feel like changing the tiles. Either we want to change the looks and aesthetic present because of the tiles, or the old ones become dull due to color loss. Rather than purchasing new tiles, DRP Property Management advises that people can now repaint them without having to spend an excess of money, and the process is considerably easy. The other benefits include efficient process, reduced labor costs, versatility, and durable paint.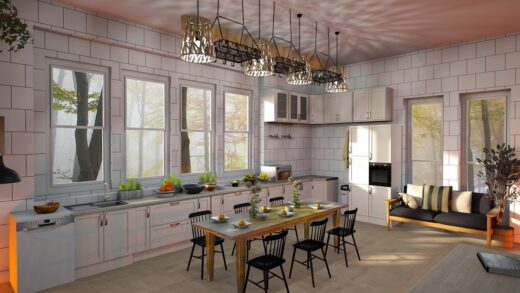 Smartcover can be applied on almost anything, from walls to furniture and ceilings. It is not every day that a person feels like changing the appearance of their specific portion of the house, be it the kitchen or bathrooms. The main function of Smartcover is focused on painting the already installed tiles on any part of the house.
Benefits of Repainting Old Tiles
Firstly, it is a cost-friendly process and can be completed quickly and efficiently. Secondly, you won't have to worry about covering damages or things like that, because, with this field of work, there is a guarantee of promising results. Most importantly, you save on labor costs when you perform the task yourself, which is cheaper than asking a third-party company. But you would not want to mess up your beautiful tiles by making mistakes.
Of course, painting tiles yourself is cost-effective, but the results are extremely satisfying at the hands of a professional. Once repainting tiles is underway, it takes minimum time for the area to be used again. Furthermore, it also requires minimum maintenance as it is easy to clean the tiles, and if you use mats and rugs, it reduces the chances of your paint chipping off and makes it last longer. In addition to the resistance, it only requires double-coated paint on the tiles.
Advantages of Painting Kitchen and Bathroom Tiles
For starters, who does not want to update the looks of their kitchen or bathroom from time to time. We all know much vibrance and the impression it gives off when you perform a makeover. On top of that, painting over tiles allows you to explore more colors and patterns so that you can try out different colors with different outcomes to select the final results. What we mean is that you won't be limited by only one color, pattern or design.
One popular choice people go for is repainting their bathroom tiles because it is convenient, efficient, and transforms the place. If you have old tiles and think of replacing them with newer tiles, don't, because you have a cost-effective method of repainting them with new and fresh paint, which can make the applied area flawless! You can explore different colors, patterns, and designs to decide which one suits your place better.
Smartcover also has numerous benefits that include the potential to withstand direct water and high resistance to UV rays. These can affect the overall composition and looks of the tiles, so it is a better option to go with Smartcover.
Comments on this guide to Repainting old tiles interior design article are welcome.
Porcelain Tiles
Porcelain Posts
9 Reasons to Use Tiles for Interior Design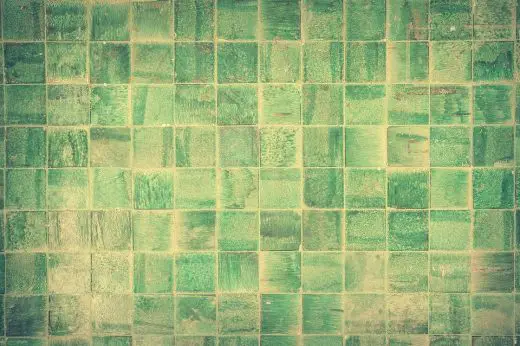 Porcelain slab applications and varieties
Useful tips for installing porcelain tiles
10 best home decorating ideas with Spanish tiles
Building Posts
Residential Architecture
Comments / photos for the Repainting Old Tiles: All You Need to Know advice page welcome