Commercial property for family living tips, Home design advice, Property style guide
Commercial Property for Family Living Advice
26 July 2021
The commercial real estate market is expanding at a tremendous rate. It's deemed lucrative by many investors and is highly in demand. However, not everyone profits from this seemingly profitable venture. Your property's design matters a lot.
You should engage highly skilled carpenters and architects and chose the best property designs. Also, your property should be safe and conducive for the occupants. Who knows? You may want to rent out parts of the building for residential use.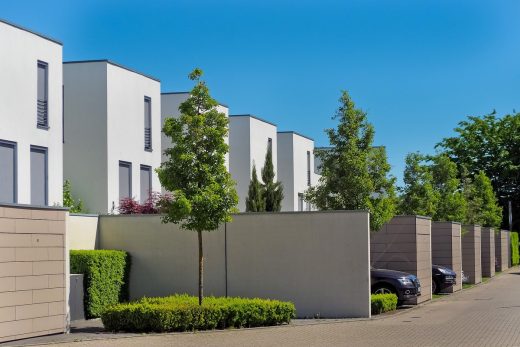 Tips To Designing A Commercial Property That Is Conducive To Family Living
Check out ideas or designing a commercial property for family living:
Engage skilled contractors
The type of contractor can make or break your project. Interview several and check references and feedback from former clients. Also, check some of their completed projects by visiting worksites and past projects.
For instance, the GS Building company has undertaken various commercial building and carpentry projects. Many investors engage them after viewing their many successful completed projects.
Pay attention to the entrance.
The entrance is a critical feature of your building. It welcomes visitors to your building and should be appealing. Create distinctly yet welcoming pathways using different colors and textures. Also, incorporate unique paths to welcome everyone who walks into the building. Have secluded trails for residential occupants.
Use decorative features
The features incorporated in your landscaping can enhance the look of your property. Be keen on decorations and use decorative elements such as statues and fountains. Choose artistic sculptures that complement the look of your building.
Moreover, use stone pathways with attractive plants to offer a better view and a pleasant experience to visitors and residents.
Also, incorporate outdoor furniture; they are handy during gatherings. Use traditional wooden pieces to create a sense of relaxation in the outdoor space.
Flow is key
Continuity is vital in any building. I believe you have been to homes where you walk through the kitchen or bedroom to access the washrooms. This can be uncomfortable and also applies to commercial buildings. Go for an organized space with a smooth flow from one room to the other. Maintain continuity of materials throughout the building.
Incorporate multiple windows in the property design
You can incorporate various elements to enhance the look and functionality of your property. For instance, windows are critical considerations in both commercial and residential buildings. They attract natural light into the structure and can help lower energy costs.
Consider large paneled windows to allow in more natural light. Discuss this with your contractor and choose a strategic placement for a more beautiful view.
Space& Lighting
Avoid large trees that will cover your building. Choose a design that ensures visibility from all directions. Also, a commercial building requires adequate lighting, both natural and artificial. Outdoor lighting also works wonders. This enhances security by illuminating your outdoor space at night. It also lights up your landscape for a more attractive view. The usable space is also crucial. You don't want to have residents feeling cramped in a tiny area. Choose an open floor plan; it's very flexible and adaptable.
Roof access
Your roof shouldn't be your defense against wind, rain, heat, snow and other natural elements. Transform it into a usable space that gives the occupants a private space to relax during their free time. Consider a rooftop garden that enhances the curb appeal of your property.
This will act as a functional space that families can use during family gatherings or parties. The garden will also help minimize energy and air conditioning costs.
The bottom line
There are multiple property designs tips to consider when designing a commercial property. Utilize your space and work with experienced builders who specialize in commercial properties, or a Cincinnati commercial real estate company. Such specialists understand the best designs and guide you in choosing the best features to enhance the comfort of workers and families on your property.
Comments on this guide to Commercial property for family living article are welcome.
Property
How architecture increases commercial property value
Architectural Challenges of Building a Durable Property
How Much Does Home Design Affect the Property Valuation?
Building Articles
America Architectural Designs – latest building updates
Kite House, near Salisbury, Wiltshire, Southern England, UK
Design: AR Design Studio, Architects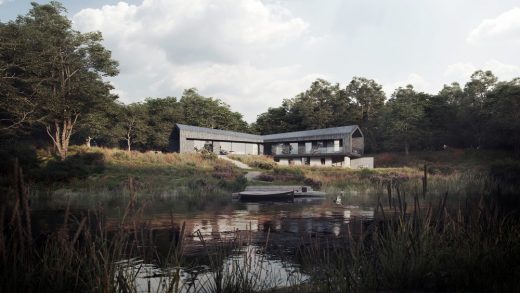 picture courtesy of architects office
House on River Avon
Comments / photos for the Commercial property for family living guide page welcome