3 things to consider when decorating your bathroom, Home bath fixtures design, Australia property interior style
3 Things to Consider when Decorating your Bathroom
14 Aug 2023
It can be quite tricky to decorate a bathroom and therefore, many of us tend to deprioritize it. We have found some tips for you, so you will know how to decorate your bathroom next time. Read along and learn!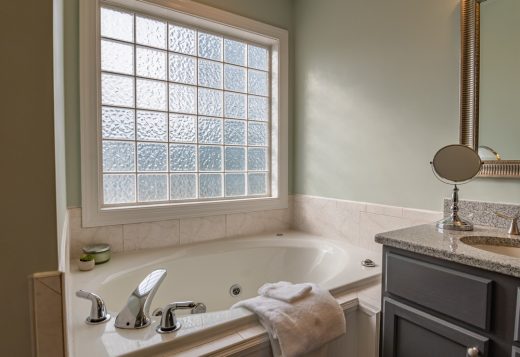 Furniture set
When we take over an apartment or a house, a furniture set will most likely already be installed in the bathroom. However, did you know that you can easily replace it with a new one? It is actually not that complicated. With a furniture set, your bathroom mirror will match the little cupboard under the sink where you can store different bathroom essentials.
When picking bathroom furniture sets, you have a lot to decide from! Your options are many, surely there will be a furniture set that also matches your needs and the style you are trying to implement in your house and in your bathroom. Bathroom furniture sets also come in different sizes, which makes it easy to find a larger one in case you have a big family that needs a bigger storage space beneath the bathroom sink.
Lights
Lights in a bathroom are so important – and people tend to deprioritize them. Even though it might seem like quite the challenge to install new lamps and find the correct light bulb, it is surely worth it. There is no doubt that day to day life will become both easier and more comfortable with the proper lights in the bathroom, and your family will thank you for it!
Make sure that the lights you pick out for your bathroom do not have a yellow or a darker shine. This will make your bathroom seem smaller! Likewise, you will want to purchase good lights around the mirror, as it is nice to be able to see one's face properly – especially if one is using makeup or has an elaborate skin care routine.
Shower curtains
Lastly, we will mention the importance of a beautiful shower curtain. This curtain is not only useful when it comes to screening off water, it is also useful when it comes to decoration. If you have darker tiles on the walls of your bathroom, you might want to consider a white shower curtain. If you do not like the white look, you can also pick other lighter colors. Opposite, if you have white tiles on the walls of your bathroom, you might want to consider picking a more colorful shower curtain, or a shower curtain with darker shades.
It is also a good idea to remember to purchase one or two extra shower curtains. Shower curtains will turn moldy and dark in the bottom, and therefore they need a wash from time to time. However, you do not wish to shower without a shower curtain! Therefore, purchase more than one. You can pick different colors or shower curtains with different patterns. Like that, you can also easily change up the atmosphere and the style in the bathroom without actually redesigning or rearranging much.
Comments on this 3 Things to Consider when Decorating your Bathroom article are welcome.
Bathrooms
Home Bathroom Design Style Posts
Designing the perfect bathroom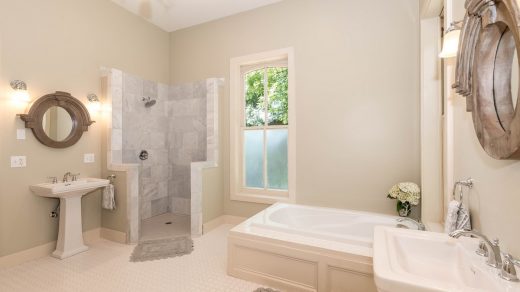 Bathroom remodeling important factors
Why opt for bathroom remodelling
Water
Water Posts
Water damage cleanup and repair service
Water damage restoration professional tips
Average Energy Bills in the UK
Buildings
Residential Architecture
Comments / photos for the 3 Things to Consider when Decorating your Bathroom page welcome