Signs That You Need a Water Damage Cleanup and Repair Service guide, Property style tips, House decor fashion help
Signs You Need Water Damage Cleanup and Repair Service
23 June 2021
For both homeowners and business people, water is amongst the most common sources of damage. According to the insurance sector, approximately 14000 persons in the United States encounter a flood damage catastrophe every day, with water leaks affecting 37 percent of households.
If your property seems to have a basement, there seems to be a 98% probability that it would have water damage at a certain point. The cost of these losses is substantial, in addition to the seawater intrusion. Spills, leaks, & storms can cause significant damage to your house and necessitate a lot of renovation work.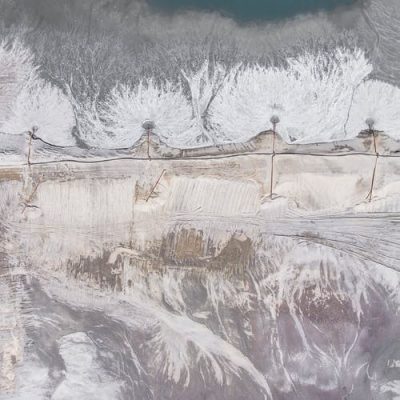 For that reason, we are here to walk you through some of the most common signs of water damage that signal your need for a water damage cleanup.
Signs That You Need a Water Damage Cleanup and Repair Service
Visible stains or molds
Molds and stains on any areas of your property are a great potential sign of water damage. Stains, a result of the chemical components in the water, get developed in cases of slow or consistent leak. The development of mold is biological and appears when the area is mostly damp.
Water stains are yellow, and you could often find these signs in your basements, bathrooms, and laundry rooms as these areas have pipes that may leak. On the other hand, mold may appear in color blue, black, gray, or green and often appears with thread-like structures.
High utility bills
If there is a sudden increase in your water bill it could also be a result of the water damage. Make sure to review your bills and keep a check on your averages; compare your bills every month. Do not forget to consider recent life events or landscape watering changes that may lead to more water use.
Small fluctuations in utility bills are quite common, but make sure you don't see any huge spike in the bill that cannot be explained.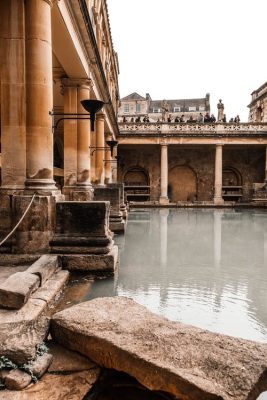 Changes to flooring, walls, or ceilings
A slow-moving water leak is indeed a distinct possibility. There isn't always a lot of water standing around. Slow modifications may go unnoticed for a little while, but make sure to keep an eye on any alterations on your walls and ceilings. Bubbling painting or wall art on the surfaces are amongst the most common indications of water damage. These spots swell and eventually warp as time passes. The walls could feel squishy if the issue remains undiscovered for a long time.
The very same thing could have happened if you have a gradual leak on your floor. There really is a good likelihood that by the moment any of your family and friends notice a wet area of carpeting, warped wood, or maybe something similar, the sub-flooring may have already been damaged by water.
It's important to clean the flood damaged after you've determined the cause of the problem. Hiring a professional restoration firm is one of the most effective ways to address this issue. Use a firm that has the most knowledge and experience in this field and has over the years carved out a niche for itself.
Common Reasons of Water Damage in Homes
No one wants to experience the havoc that water damage brings, but if you do please contact cleaning services las vegas. However, it can happen and for a variety of reasons. And when it occurs, the sight is unpleasant. Plus, the loss is inevitable, be it in the form of damaged property that can't be put to use again or repair costs, or the cost of calling in a water damage restoration company.
Water damage can be prevented to some extent if you timely fix the problems that cause it, except for those related to external factors such as floods or heavy rainfall. Check out these most common reasons for water damage at home:
Plumbing problems
These issues are one of the most common reasons that trigger severe water damage inside homes. A water pipe in the kitchen or bathroom can break because of wear and tear, completed life cycle, or temperature fluctuations and cause leakage. While normal leakage won't damage the home structure if the issue gets resolved promptly, sudden pipe bursting can wreak havoc in the home unless the water supply is off for some reason. When it happens, your best bet is to call for water damage cleanup.
Overflowing tubs, toilets, or a sink
You probably didn't know this, but most cases of water damage involve overflowed bathtubs. Many people leave their faucet on to fill the tub and get engaged in other activities, thinking they will be back in a few minutes to turn off the faucet. However, little do they know that overflowing tubs can cause water damage in a matter of seconds — they often forget to turn it off on time. Water can enter the rooms from the bathroom in a blink and damage your carpet and flooring. The same goes for clogged toilets and sinks. It's best never to leave a bathtub tap open for more than a few minutes and keep your toilet and sink clogged.
Damaged water heater
The tank of your water heater holds enough water to cause water damage in your home. It can corrode over time and burst open instantly, damage your bathroom and the adjacent room. It's best to replace it or the whole unit once you start to see leakage or when its life expectancy is near.
If you want to know more about water damage and how it can be prevented, feel free to contact the experts for your questions. Also, contact a professional; for immediate dispatch of water damage clean-up service.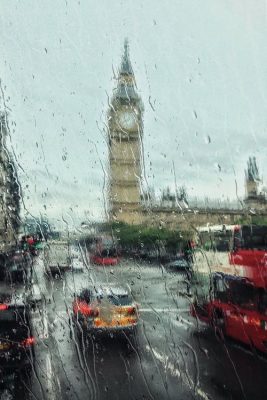 Tips to hire water remediation services-
In the blink of an eye, bad thunderstorms, burst pipes, hidden leaking faucets, or backwater valve malfunctions can cost thousands of dollars. Remember that damage isn't always obvious, so if you notice any of these symptoms, see a specialist immediately.
The very first step to bringing your life back on track is to hire a water repair business. A good firm will relieve you of the stress and quickly return your property to its pre-loss state. But how can you choose the best firm for your needs? To assist you in making a decision, consider the following guidelines.
Experience
Once you have water damage, you would not want to engage with just any provider. The initial plan of action is generally mitigation, which aims to reduce the amount of harm. From the time they arrive at your location, an experienced business will recognize what must be done. As a result, you must look into the experience of the organization you're considering hiring. The length of time that the company has been in business will give you a sense of their competence and the standard of support that you can anticipate. The professionals will walk you through the entire project, so you exactly know what you're up against and all about water mitigation.
Licensed and trained
It's critical to consider how old the firm has already been in operation and whether it is expanding. A service that is growing which has been in the recovery industry for a long time is likely to have a lot of qualified employees who have completed numerous significant water repair projects. Take a peek at their reviews as well. If a corporation's quality and reliability are on the line, it's less likely to involve experts who aren't licensed or equipped for a construction project.
Damage assessment
Mostly on the spot hiring a water repair firm should not be a good idea. Have them travel to your property investment and examine the damage on-site. A provider that guarantees fast service over the telephone before witnessing the damage is most likely untrustworthy. To completely comprehend the scale of the operation, a competent business would need to see how much damage there really is or what kind of destruction there is.
Support with insurance claim
Look for an expert who can assist you with your insurance payout more effectively than you can. The appropriate restoration firm could help you get something out of your coverage and discover solutions to finish the job if there were any other complications by fully comprehending the degree of your water damage and reporting the claim in a reasonable timeframe.
Quality Of Equipment
Whenever you are looking for something like a Water Restoration Company, the availability and level of equipment employed are very important to consider. The water restoration solution should ideally include the drying and dehumidification procedure, which necessitates specialized technology to achieve the overall goal. To maintain adequate water damage restoration, select a business that uses a combination of commercial extraction techniques, drying fans, including dehumidifiers. Organizations that arrive with equipment capable of eliminating moisture from across all affected areas would provide excellent service.
Whenever a skilled water damage repair firm begins working on your flooded home, you can rest assured that it will be managed effectively. They'll clean your house in a systematic manner, stopping just when it's completely clean. As soon as tragedy struck, schedule an appointment with a water damage restoration firm.
Comments on this guide to Water damage cleanup and repair servicee article are welcome
Water Damage
Water damage Articles
Tips to protect your business from flood damage
Water damage restoration professional tips
How to recover and clean up after water damage
What you should do after your house floods
Property Articles
World first: Kamp C is first to print a complete house in one piece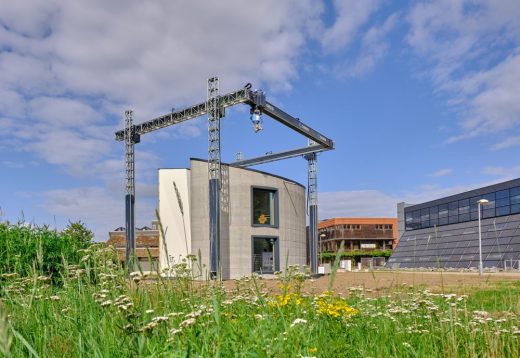 image © Kamp C
3D-printed model home, Kamp C Westerlo
Comments / photos for the Water damage cleanup and repair service advice page welcome