Helpful suggestions to keep in mind when choosing bathroom flooring, Floor selection tiles guide, Property interior tips
Suggestions to keep in Mind when Choosing Bathroom Flooring
27 June 2023
Installing new flooring in your bathroom may significantly improve its appearance and utility, whether a simple powder room or a sumptuous master suite. But how do you know which option is ideal when picking bathroom flooring? Read on for valuable suggestions to make choosing your new bathroom flooring simple.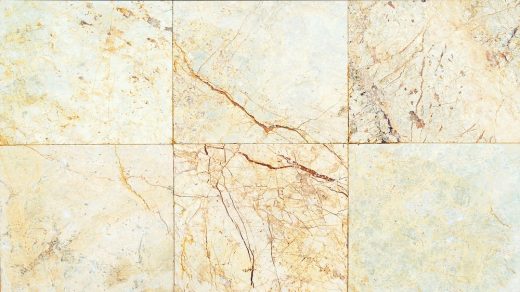 Ensure that your flooring is waterproof.
The rooms in your house most frequently exposed to moisture are the bathrooms and the kitchen. Water splashes on your floors whenever you are doing your business in the shower or tub. When looking for the ideal bathroom flooring, ensure the material is waterproof.
Steer clear of hardwood floors, which can warp and deteriorate from exposure to moisture. Waterproof LVT flooring for bathrooms is a great option due to its resistance to warping and staining. Find out if the flooring design you choose is suitable for a bathroom by researching it or consulting a flooring expert.
Select flooring that shows off your style.
Of course, one of the most crucial factors is how your new flooring appears. Custom tile is the best option if you value distinctive designs and want to improve the beauty of your bathroom. Textured vinyl offers a wood grain appearance that resembles natural wood and looks realistic.
Use wood-look laminate or vinyl to give your bathroom the appeal of hardwood without worrying about upkeep or damage. Look for flooring with a color or style that goes well with the vanity, counters, and other bathroom fixtures. Select neutral flooring so that it will be simple to match with towels and shower curtains.
The key is simple maintenance.
As you search for the ideal bathroom flooring, consider the material's cleaning propensity. Bathroom tile is an attractive option, but to maintain it, you must pay close attention to the grout lines. If maintenance and cleaning are a concern, install floors that are simple to clean and won't harbor stains.
Low-maintenance flooring shouldn't be prone to dirt accumulation and should never require refinishing. Not only is vinyl flooring waterproof, but maintaining a gorgeous appearance is also a breeze. For optimal results, install flooring that won't turn discolored when it comes in contact with cleaning agents.
Consider materials and installation costs.
You should factor in the price of new flooring if you're redesigning your bathroom on a tight budget. Some materials, which are more expensive than others, may cause your budget to go out the window when you add the installation cost. Tile prices can change depending on the type you select. For instance, ceramic tile is far less expensive than marble or stone.
Working with your flooring dealers to examine affordable designs will help you stick to a tighter budget. On average, vinyl is the least expensive alternative, while bamboo or tile can be more expensive.
Final words
Functionality-wise, bathroom floors that are attractive and simple to maintain will most benefit you. Get a few examples of the flooring styles and colors you can choose from, and do some comparison shopping before making your choice.
Comments on this Suggestions to keep in Mind when Choosing Bathroom Flooring article are welcome.
Bathroom Design
Bathroom Articles
Bathroom Flooring Best Options Guide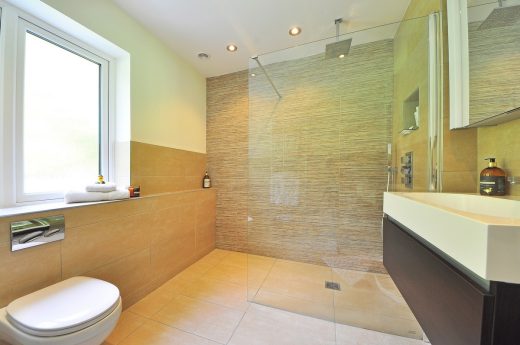 Traits of a competent bathroom professional
Stylish ways to spruce up an older bathroom
Low-cost bathroom renovation in quarantine
Building
Residential Architecture Posts
Comments / photos for the Suggestions to keep in Mind when Choosing Bathroom Flooring – home decorating style advice article page welcome