Reasons to call a water damage restoration professional advice, Property renewal tips, Online house refurb guide
Reasons to call a water damage restoration professional
30 Mar 2021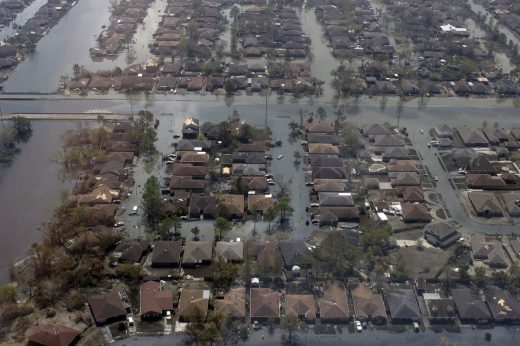 Water damage is one problem that should be dealt with as soon as possible. But before you call a water damage restoration professional, it is essential to keep in mind the cause and size of the area affected. The cause of water damage can be anything from a broken pipe to a flash flood. While a broken pipe may not cause a lot of damage, flash floods result in immense water damage to your home or business. Water not only damages furniture and valuables but damages your house as well. Which can turn highly costly if delayed for long.
Why is it advisable to contact damage restoration professionals?
You might get tempted to restore the damage yourself, to save on the extra expenses. However, it is better to contact a professional water damage restoration company because of critical reasons. Further, before you decide on professional, specific evaluation steps must be taken.
Contacting a professional
If you are experiencing water damage because of water leaks or other kinds of tragedies like a fire or mold, needing a professional is a no-brainer. A professional will get your water-damaged place to its original condition. However, it is essential to get even smaller areas restored as they may damage other kinds of damage.
Doing a water damage restoration by yourself is not feasible in the long run and neither worth it. To someone not trained for the job, it may seem that the area got restored to its original way. However, most often, water tends to seep down lower and is absorbed by underlying items. When this occurs, the moisture will remain intact, while the top portion seems completely dry. The humidity absorbed materials will further accelerate the development of mildew. In fact, water damage Las Vegas is a 24-hour emergency water damage restoration and to fix improperly handled water damage, see www.servprosouthwestlasvegas.com.
A professional has specialized equipment to detect moisture, so there is a guarantee that no water damage or water retention has been left unattended. You cannot substitute the work of a professional by working on the damage on your own. Further, a trained professional knows the kinds of synthetics used to prevent further damage to your place.
Reasons why it is time to call a professional
A water damage restoration professional can observe and inspect the damage while providing you with a proper plan to solve your problem.
Save on expenses and time
When it comes to water damage restoration, the key is to do it as fast as possible. The longer you delay it, the more expensive it gets. The resulting damage is valuable as long as it stays in the water, along with an immense development of mildew. Mold and mildew can also pose a lot of health risks. It may seem that hiring a professional may increase costs, but it will save you money in the future. The faster you act on the damage, the more you save time and money. Dealing with the injury early on and handling it can prevent further damage costing you more money than initially could have been saved.
It may not be as dry as it seems
Water is one substance that takes a path where its least resisted. It flows to the lowest point in your place. Even if the topmost layer seems dry, likely, there is still some moisture left. Cavities and cracks in ceilings and walls, including layers of floors, can be a place for water retention, making it difficult to measure the moisture without a professional meter and training. It is one of the many critical reasons why hiring a professional to do a water damage restoration job is necessary. Professionals trained for this job make sure that your place is arid before it becomes a health risk.
Planning, observing, and restoring
A necessary and essential task that technicians do after arrival is observing the damaged area and the intensity of the damage. By taking an assessment of the site, the professionals can figure the best solution to the problem. Even if you get rid of the standing water on your own, the technicians can figure out details with their knowledge.
Save your valuables
Items and valuables exposed to flood water should get carefully evaluated. If you attempt to save your items on your own, you may end up damaging them further. Restoring valuables and furniture is a part of any water damage restoration professional. The hired technicians will evaluate your possessions and convert them the best they can. Further, they can tell you what item or material is safe to keep and what must get discarded if it becomes a life threat. And for the things that are contaminated, they take up the job of discarding them as well!
Flood water is a risk
Flood water carries with it several contaminants. It is essential to keep yourself safe from these contaminants. Contacting a professional water damage technician who will use proper protective equipment is the best way to go.
However, even if it is not floodwater, water, in general, can contain several contaminants if it seeped through the building.
Prevent mildew and mold development
Mold, mildew, and bacteria growth is the most significant health concern after water damage. For the development of mold, a source of moisture is mandatory. Once it has developed, decay causes damage on surfaces; it grows while increasing the threat of specific health concerns. It can cause infections and allergies. While the damaged area may eventually dry out, there are parts where moisture will relent. Mold and mildew need less than 24 hours to develop, and they can pose a health risk for life.
Water damage restoration professional advice
Water damage calls for prompt action so that the damage does not spread further. Underlying and surrounding materials can absorb water itself. The quickest way to control water damage in an area is to call a water damage professional with equipment. However, along with proper equipment, proper knowledge is also a necessity. You must take water damage issues seriously to take quick action in time. An unnecessary delay might cost you more.
Comments on this guide to Water damage restoration professional article are welcome.
Water damage Articles
Water damage
Tips to protect your business from flood damage
Water damage cleanup and repair service
Flood Resilient Architecture for the 21st Century
6 Ways to Detect Water Leak in Your Home
Flood Resilient Architecture for the 21st Century
Building Posts
Residential Architecture
Comments / photos for the Water damage restoration professional advice page welcome