The Trendy Art, shop to enhance interior design guide, Painting home style advice
The Trendy Art – The Shop To Enhance Your Interior Design
14 February 2022
How something looks is important. Why do people put so much effort into looking nice? They spend money on clothes, jewelry, and makeup. This is because looking good improves their mood and how they feel about themselves. Similarly, it matters how the interiors of a place look.
Whether it is your home, office, school, or college, how the place looks matters. The furniture, lights, colors, and ambiance define the vibe of the place. The right atmosphere can make people more productive and all them come up with better ideas in their workplace. A beautiful home is refreshing to look at and makes people look forward to going home. It allows them to have a nice place to rest and recharge their batteries.
Moreover, having a nice place to rest is really good for people's mental health and wellbeing. It allows them to wind down and relax. It would not be wrong to state that investing in interior design is a great way of improving your quality of life.
By choosing the interior design of your home, you are essentially putting a stamp on the place. You are making it your own. Therefore, you will feel like you are in control and at peace when you go home. There are so many things in our lives that we do not have any control over. Therefore, it is good to have a complete say on what your home should look like.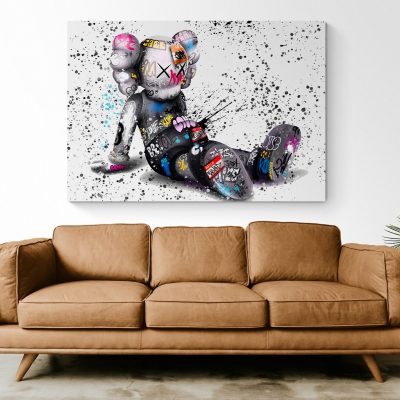 Why Wall Art is Great For Interior Design
People often make the mistake of considering wall art at the end. After decorating the place, they start looking for pieces to hang on their walls. Wall art should be the main attraction. If you choose it wisely and carefully, it can define how any room looks. It should not be just considered an accessory to the room decor and furniture. The right wall art can define your home's color palette. You can find a ton of options to paint your walls, and that can become too confusing at times.
Moreover, you can not really know for sure if the colors will suit your home until you paint the walls. There is a good chance you won't like it after. Therefore, it is a good idea to consider getting wall art first. This way, you can decide the wall paint around the wall art choose.
Wall Art as A Focal Point
It is one of the basics of interior designs that every room should have its own focal point—something around which you decide the decor. Wall art can be the perfect focal point for any room. A great piece of art can easily make a room speak volumes without you having to fill it with tons of furniture or decoration pieces.
You can choose unique pieces of wall art for different rooms. Every room in your home can have a different vibe to it. If you want various options to choose from, you can check out the collection of Kaws Wall Art. They have many extraordinary pieces of wall art you can choose from to place in your home. If you want wall art to be the focal point of a room, you should make sure that it is tailored according to your that room specifically. Otherwise, it can end up looking too big or too small in comparison to your furniture.
Choosing Wall Art
You should always choose wall art that speaks to you. Wall art is not people's first choice when it comes to interior design, but it is very effective in establishing mood. Every room should have a certain mood. When you enter a room, you should feel a change in the atmosphere. For instance, if you are decorating an office, your wall art should be something that enhances your thought process.
If you are decorating your bedroom, the wall art should make the atmosphere relaxing and welcoming. Therefore, you should choose the wall art for your home very carefully. Ask yourself what you want your room to reflect and say when someone enters it. This way, each room in your home will have a unique vibe to it that will define the mood and atmosphere for anyone who enters it.
Wall Art Gives a Finished Look
People spend a lot of money on wall paint, fancy furniture, carpets, and decoration pieces. Somehow, their homes still end up looking undone or slightly unfinished. Empty walls lack warmth. They don't tell a story. Investing in wall art can lift the look of any rook by a lot. This is because walla rt makes a room look finished or polished. Think of all the places you have lived in that don't give a homely feeling. Perhaps a hotel room or college dorm.
The one thing that can immediately make it feel more like home is adding something to the plain, white walls. Wall art is the best way to go. When you add wall art to a room, it looks as if someone has truly spent time decorating that room. They have put time and effort into deciding what piece of wall art would go perfectly in that specific room.
Wall Art as a Gift
If you really know someone and deeply care for them, one of the best gifts you can give them is wall art. Exquisite pieces of wall art can be expensive. When someone moves into a new home, they have tons of expenses. Therefore, it is extremely thoughtful to get them a piece of wall art as a gift. It can assist them in decorating their home, and they will have to append slightly less to interior design.
Moreover, whenever they look at those wall art pieces, they will automatically think of you. A nice piece of wall art speaks volumes. It tells people how much you know them and their taste. Moreover, it gives them the feeling that you truly care about their new home and the new phase of life.
Conclusion
Wall art is often considered one of the least important things in interior design. On the contrary, it is one of the most important. It can completely change how a room looks and provide you with the foundation of how they should decorate the room. The Trendy Art is the perfect place to get an amazing selection of wall art for your home. They have various options that can cater to all sorts of people.
Comments on this guide to The Trendy Art, shop to enhance interior design article are welcome.
Art Articles
Art Architecture
Painting Your Home
Splash of Arts for a Successful Interior Decoration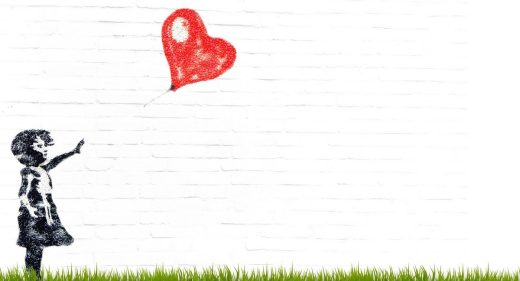 Benefits of employing a Professional for Fine Art Shipping
Incorporating reproduction paintings into your interior design
How Wall Art Can Boost Your Home Value
Acrylic Painting Materials To Include In Your Studio
Exterior Painting Based On Your Home's Style
Building Posts
Residential Architecture
Comments / photos for the The Trendy Art, shop to enhance interior design advice page welcome