Splash of Arts for a successful interior decoration guide, Painting home style advice, Wall art decor
Splash of Arts for a Successful Interior Decoration Advice
11 February 2022
Want to spice up your home or office with an interior design that sets you apart from the rest? Are you considering wall arts for the blank and dull spaces? You must definitely give priority to wall art. Ever since Stone Age, art walls as a significant thing making indoor spaces stand out from the rest and add up to the fulfillment of the owner.
Today, wall art is still a vital part of interior design, but sad to say, treated as a late addition by a lot of people. After the coat dries out and the furnishing is set up, wall art is being regarded. And this must definitely stop. Asking why?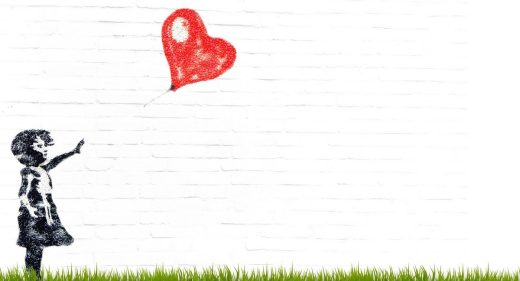 Splash of Arts for Successful Interior Decorating
Many artists of today are renowned for their wall art works. But, people still choose purchasing art after the whole thing has been organized. Usually, this is a shot in the dark or missed opportunity to make harmony in the outdoor area.
Giving the art wall a prominent role in the design plans is a top priority at this point. Also, it is a feature that will make your business or home stand out with its remarkable interior design. When selected in the best way, the best wall art can give to the whole space. Splash of Arts offers various kinds of wall arts that will surely help in your interior design. Some of the most popular options take account of the following:
Minimalist Wall Art
It's a common thing for us to choose minimalist wall art for our home decoration. However, it is another thing to have a reason for having the art wall design for our interior. Some of you don't know the perks of having this kind of wall art in your home.
A lot of people utilize minimalist wall art for their home décor as of the beauty it shows. Many don't realize there are many other perks this wall art offers. This kind of wall art offers a classic beauty to your home décor. Having a monochromatic art piece with a sense of emotion can give your space a remarkable appearance. A minimalist wall arts show awesome simplicity, providing the interior a good level of organization and beautification.
Immerse yourself in our wide collections of modern minimalist wall art made to enrich your office, office as well as life with little moments of happiness, inspiration as well as positivity.
Pop Art Canvas
Pop Art is resurfacing in modern visual design. Everyone from a graphic designer to a filmmaker is using the action lines and heavy inking of vintage comics as a type of self-expression. Splash of Arts considers this approach as a way to breathe new life to contemporary minimalist trends in graining texture and depth, and we are always here for the revival of retro energy.
Splash of Arts pop art canvas is very exceptional and comes at a reasonable rate. All the pop art canvas comes into a range of features as well as colors and different styles. It can always be a trend and be a unique type of masterpiece you can place at your office or home. Add a lively and animated feel to your home or business with Splash of Arts pop art canvas.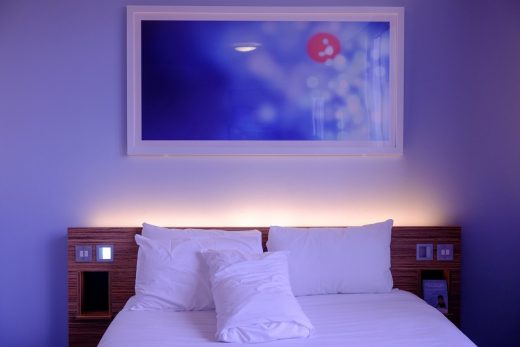 Lips Wall Art
Appreciating art in our daily life has many mental, social as well as emotional benefits. That being said, you do not have to appreciate something as impressive as the Monalisa to reap those rewards. With the outside world becoming more chaotic, a lot of us opting for simple home décor and lips wall art from Splash of Arts fit that vibe.
Our Lips Wall Art will surely glam up your whole space; it doesn't matter if it is your home or office. Light up your dull and bare walls with our stunning lips wall art which is sure to put in color, style as well as beauty.
We have 100 percent premium lips wall art that is made of superb materials, making sure long lifespan as well as toughness. Our lips wall art is made using state-of-the-art printing technology that makes it sturdy as well as eye-catching.
Graffiti Art
Graffiti's first roots started to emerge in Philadelphia, Pennsylvania, in the late 60s when a couple of young boys began tagging cornbread as well as cool earl all over the place until most everywhere you looked, you will see cornbread, as well as cool earl, wrote in trains, walls windows, etc. Soon this radical way of expression called graffiti art caught the attention of many. Now, it is considered one of the important factors in interior design.
Offices can use graffiti to draw attention to their services and their products as well. Normally, the words are not only words, but they are placed together with drawings and graphics to make them stand out. It also offers self-expression opportunities.
Splash of Arts for a Successful Interior Decoration Conclusion
Art walls can make or break your interior design, so make sure to find only the best and high quality wall art that will accentuate the whole home décor. Splash of Arts has wide selections of wall art, so you will get one that will meet your décor needs.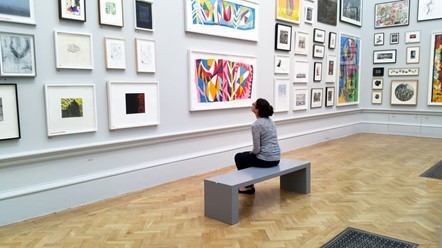 Comments on this guide to splash of Arts for a successful interior decoration article are welcome.
Art Articles
Art Architecture
Painting Your Home
Acrylic Painting Materials To Include In Your Studio
Exterior Painting Based On Your Home's Style
Building Posts
Residential Architecture
Comments / photos for the Splash of Arts for a successful interior decoration advice page welcome