Exterior painting based on your home's architectural style guide, House paint advice, Online property style tips
Exterior Painting Based On Your Home's Architectural Style
12 Sep 2021
Whether you work with an architect to build your home from scratch, buy a house or inherit one, its architectural style gives the exterior painting a meaning. Many professional exterior painting projects are meant to accentuate the historical aspects of a building or enhance the unique features of a contemporary structure.
Apart from the paint you have designed and curated into your home's interior, there is also the external paint built into your home's bones. Architectural features of homes vary widely by region, neighborhood, and even blocks. Every home has a unique exterior paint style. Determining how to bring out the architectural style of your home through exterior painting is not always easy. It can be challenging since you want to enhance the style and also find an exterior paint palette that reflects your taste.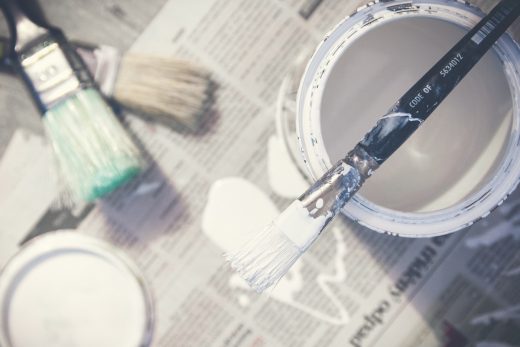 Check out these famous architectural styles in residential homes and the exterior paint schemes you can consider for a professional painting project.
Modern style
Modern architectural designs refer to the modern building styles that emerged in the 20th century. They feature construction materials such as steel, iron, and concrete, with a stark distinction from the detail-based types of Victorian-era houses. Modern homes focus on clean and sleek lines and function over flair when it comes to exterior painting. The influence of post-modernism has led to what is now known as contemporary architectural styles.
Contemporary style
Contemporary styles have emerged as architects aim to connect interiors and exteriors sustainably and functionally through space and materials. Contemporary architectural homes feature clean lines, abundant windows, and interesting angles. Most importantly, they use eco-friendly building materials that blend in with the surrounding landscape. There is something known as suburban modern color schemes that emphasize neutrality, such as pure white and gray but still bring out a strong statement.
Craftsman style
Gustav Stickley, a famous architect, and furniture designer, championed the craftsman-style homes in America. The craftsman architecture focuses on function first. Such buildings are constructed with the homeowner in mind, so they feature something unique and handcrafted.
Standard features of craftsman architecture are low pitched rooflines, double hanging windows, a front covered porch, exposed rafters, and pillars along the entryway. The building materials include stone, stucco, and wood. According to Stickley, a craftsman-style home is reduced to its simplest form, making it suitable for the average person. Ideal exterior paints schemes for the craftsman-style home include earthy tones that enhance the building materials and the natural surrounding.
Greek revival style
Greek revival architectural style is common in the south, midwest, Mid-Atlantic, and New England. There is also a townhouse variation that features a narrow build in regions like new york, Philadelphia, Boston, Savannah, and Richmond. The greek revival style features bold details with simple hip roofs, moldings, and symmetrical proportions. The most common exterior painting for this style is white for the building, black for the window stashes, and green for the doors and shutters.
Exterior painting based on a home's style conclusion
There are many architectural styles of residential homes, and each features a unique history to it. Every residential-style gives a home its unique character, and exterior painting enhances its uniqueness.
Comments on this guide to Exterior painting based on your home's style article are welcome.
Painting Your Home
Painting Your House Posts
Acrylic Painting Materials To Include In Your Studio
Tips and tricks when repainting your house
Things You Should Know About Painting Your Home
Building Articles
Residential Architecture
Comments / photos for the Exterior painting based on your home's style advice page welcome