Incorporating reproduction paintings in interior design guide, Online property style advice
Incorporating reproduction paintings into your interior design
21 Jan 2022
Reproduction oil paintings are an ideal way to incorporate the famous paintings that you love into your home décor, allowing you to display your favourite art pieces and create a space that is uniquely yours according to KRS Holdings team. But what is the best way to display reproduction oil paintings around your home? Below, the oil painting reproductions experts at Reproduction Gallery will discuss the ways that you can work to incorporate fine art replicas into your living space, helping to design a space that you can be proud of.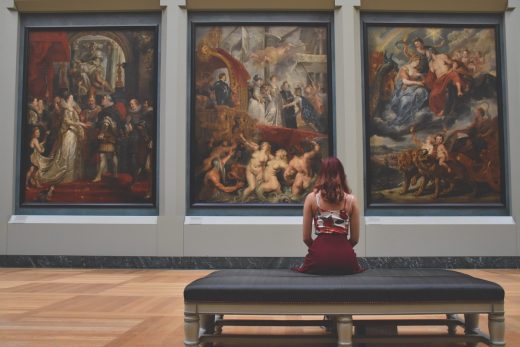 Make your art the centrepiece
When investing in a quality oil painting reproduction, it's natural to want the art that you display around your home to be the main focal point of your design. If you want your favourite pieces to take pride of place in your interior design, planning your décor around your art is a great way to achieve this.
Consider the main colour scheme of your oil painting replica and try incorporating this palette into the rest of your decorating. This is a great way to ensure a cohesive look within your design as well as maintain a consistent colour palette.
Take location into account
The location and context of the art pieces that you incorporate into your interior design can hold a huge influence over how a space is viewed. The pieces that you choose can help to set the mood and tone of a space, so where you opt to display your reproduction oil paintings is something that should be considered carefully.
You should ideally aim to display your art in rooms that typically fit the aesthetic of the piece. For instance, abstract art pieces that use bright and vibrant colours, such as the works of Wassily Kandinsky, may not be suited to a bedroom setting, as this is typically where we go to relax. However, bright and colourful abstract oil painting replicas may be perfectly suited for an office space in which productivity is encouraged.
Reproduction art pieces provide a great way incorporate our favourite famous oil paintings into our living space, allowing us to enjoy high quality pieces without breaking the bank!
Famous oil painting reproductions can bring character and personality to any room, helping to elevate the look of any space and create a home that you can admire.
Comments on this guide to the incorporating reproduction paintings in interior design article are welcome.
Art Articles
Art Architecture
Building Posts
Residential Architecture
Comments / photos for the Incorporating reproduction paintings in interior design advice page welcome