Selling a house in 2023 renovate or sell guide, Home sales advice, Real estate refurbishment tips
Selling A House In 2023: Renovate Or Sell
3 February 2023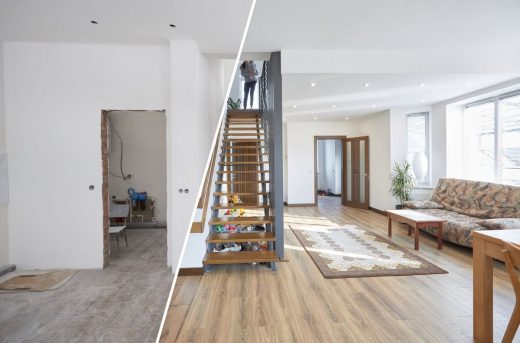 Selling A House In 2023: Is It Better To Renovate Or Sell As Is?
If you're ready to sell your home this 2023, research and find options that can give you the best returns. It can be a tough decision, but this article can help you. The pros and cons of both choices are listed here to help you make the best choice. You'll be able to ensure that your home entices new buyers and get the best offer for your home.
Factors Influencing Whether To Renovate Or Sell As Is
It depends on your specific situation. Some homeowners might find that renovating their homes is a better option, as it can increase the property's value and make it more appealing to buyers. However, others may find that it's simpler and more cost-effective to sell their home as is.
There may be several factors you need to consider before making this decision, including the condition of your home, your budget, and the current real estate market. Talk to a real estate agent for more specific advice, or visit We Buy Houses For Cash and find the best option available.
Pros And Cons Of Renovating Vs. Selling As Is
Renovating your home before you sell it can have its benefits. You can increase its value and make a quicker sale. However, there can also be some potential drawbacks to consider.
For example, renovating your home can be expensive. You may not get back the money you put in, especially if your renovations are not up to date with current trends. In addition, doing renovations can be a huge hassle, and it may take longer than you expect.
Alternatively, selling your home as is has its benefits. You may not have to do any repairs or renovations, which can save you time and money. You may also get a better price for your home this way. However, you will have less control over the final sale price and may have to wait longer for a buyer.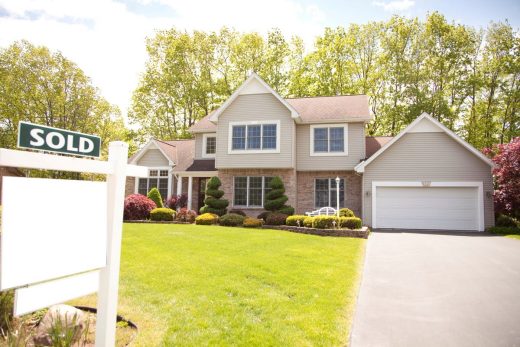 Things You Can Consider When Deciding How Much To Invest In Renovations
If you choose renovations, there are a few things you need to consider:
How much do the upgrades add to the value of your home?
Are the renovations something that buyers will be interested in?
How long do you get to recoup your investment in renovations?
For example, if you're considering renovating your kitchen, you need to ask yourself whether a new kitchen will add enough value to your home to justify the cost. If you're considering renovating your bathroom, you'll need to consider whether potential buyers will be interested in a remodeled bathroom.
You'll also need to consider how long it will take to recoup your investment. If the renovations cost USD$10,000 and it will take two years for you to break even, is it worth it?
What Renovations Can You Do To Increase The Home Value?
Now that you've decided whether to sell your home as is or invest in its renovation, you should look at the types of renovations you can do to increase the home value of your house. You can start with minor updates first, like fresh paint, a new front door, updated lighting fixtures, and modern switch plates, then move to more intense renovations, like replacing old carpeting with hardwood floors.
Thus, other renovation projects you might include:
Reconfiguring the floor plan and creating more space.
Upgrading appliances and countertops.
Remodeling the bathroom or kitchen.
If you have money left over after these projects are complete, you can always add some energy-efficient upgrades like solar panels or HVAC systems to increase your house value further.
No matter what type of renovating project you choose, remember that investing in the right renovations will help potential buyers understand how unique this home is and ultimately help you get a better sale price.
Conclusion
So, what's the verdict? Which is better, to renovate or sell your home as is? Well, it depends on a few factors. If your home requires serious renovations, it may be worth selling it as is and using the money you make from the sale to invest in a new home. However, if your home only needs a few small tweaks to increase its curb appeal, it may be better to renovate it and get a higher return on your investment.
Only you can decide what's best for your home. But by understanding the pros and cons of renovating and selling as is, you can make a more informed decision about what's best for you and your family.
Comments on this guide to Selling a house in 2023: renovate or sell article are welcome.
Cabinets
Cabinet Doors Posts
Do custom cabinets make your home more convenient?
White Shaker Cabinets for your Remodel
Extend Kitchen Cabinets to the Ceiling
Education Buildings
Education Building Designs – architectural selection below:
Syvälahti Education Centre, Turku, Finland
Design: Verstas Architects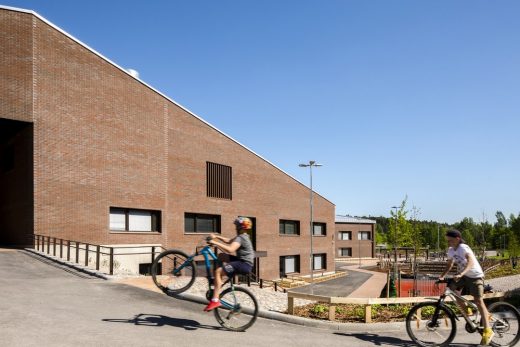 photograph : kuvio.com
Syvälahti Education Centre Turku
The University of Hong Kong Medical School Building, Li Ka Shing Faculty of Medicine, 21 Sassoon Road, Sandy Bay, HK
Design: Atelier Nuno Architects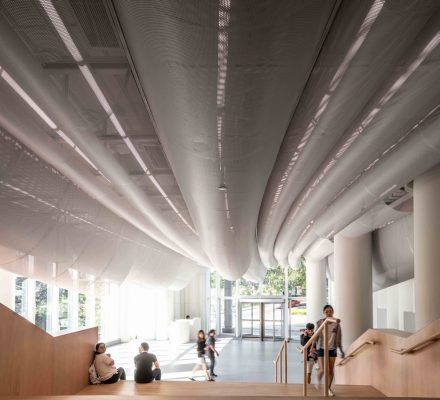 photo : Edmon Leong
The University of Hong Kong Medical School
Comments / photos for the Selling a house in 2023: renovate or sell advice page welcome