How to prepare your home for sale tips, Property selling guide, House sell advice
How To Prepare Your Home For Sale
6 January 2023
Are you thinking of selling your home? Whether you're looking to move quickly or just want to get the best price possible, there are some simple steps you can take to prepare your home for sale. In this blog post, we'll look at 8 proven ways to ensure that your home is ready to list and attract potential buyers.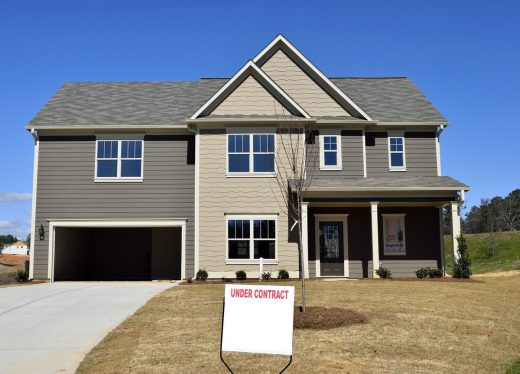 Declutter and Depersonalize
This blog post will discuss how to prepare your home for sale. The first step is to declutter and depersonalise. This means removing all personal items and any unnecessary clutter from home. This will make it easier for potential buyers to visualise themselves in the house and make it more inviting. You should also take the time to make simple repairs, such as patching walls and painting, as this can make a big difference in how your home is perceived. Fences can be repaired, painted or varnished, and you should also sort and declutter your belongings. A thorough spring clean can help remove any dirt and dust accumulated over time, says Mick from Canberra Bond Cleaning, who has been running a successful end of lease cleaning services business in Canberra for the better part of the decade. You should also remove any items or photographs that could be distracting or make buyers feel intruding on personal space. Finally, ensure that the number of your property is visible from the street and trim any branches that might block it from view.
Repair, Paint and Update
This section will provide tips on how to repair, paint and update your home for sale. From simple repairs like patching and painting walls to ensuring your front number is visible from the street, we will cover all the necessary steps to make your home look its best. We'll also discuss how to declutter and disassociate from your house and make the buyer more likely to want your home. Finally, we'll provide tips on how to clean all of the windows, carpets and rugs in your house.
Source: assets.hgtv.ca
Enhance Curb Appeal
Enhance Curb Appeal
Everybody knows that first impressions count, and this is especially true when it comes to selling a house. Enhancing curb appeal can help make your home more attractive to potential buyers. Take a look at your home from the street and see what improvements you can make.
These tasks can help you start:
– Make any necessary repairs to the exterior of your home, such as fixing the roof, repainting the siding, or replacing windows.
– Make sure your home's number is clearly visible from the street.
– Add some fresh paint to any faded areas and update hardware such as door knobs or light fixtures.
– Clean up landscaping, trim any overgrown branches, and mow the lawn regularly.
– Add a few planter boxes with flowers or other greenery to brighten up the entrance.
With some simple improvements and an eye for detail, you can make sure your home stands out from the rest on the market and enhance its curb appeal.
Source: live.staticflickr.com
Invest in Professional Photography
In today's competitive real estate market, professional photography can help you make your home stand out from the competition. Professional photographs capture the beauty and elegance of your home in a way that simple smartphone photos cannot. Professional real estate photography can help give potential buyers an idea of the quality and care you have put into your home. Investing in professional photography will not only make your home look more attractive, but can also increase its value. Furthermore, high-quality photos can be used for online listings, brochures, and advertisements.
Stage Your Home
Staging can help make your home look more attractive to potential buyers. Declutter your belongings, store, donate, sell or discard items that are not necessary. Disassociate yourself from your house to make it easy for the buyer to want it. Consider professional styling, such as moving some furniture into storage, hiring modern pieces and adding rugs and cushions for a cosy feel. Enhance curb appeal by making sure the number of your property is visible from the street and trimming any branches that might block it.
Finally, don't forget to make simple repairs such as patching and painting walls, cleaning carpets and rugs, and cleaning all windows, including the laundry and garage.
Advertise Strategically
When it comes to advertising your home for sale, it's important to think strategically. Make sure you target the right audience using the right platforms and methods. Make sure you are also taking advantage of all the available resources, such as open houses, virtual tours, and local publications. By planning your advertising strategy, you can ensure that the right people see your home.
Collect Offers and Negotiate
Once you've received offers, it's time to negotiate. This is where having the right real estate agent on your side can be invaluable. Your agent can use their experience and expertise to help you make the best decisions and maximise your profit. They will also be able to advise you on any potential legal issues that may arise. It's important to remember to remain flexible and realistic throughout the negotiation process so that you can reach an agreement that is satisfactory for both parties.
Prepare for Closing
Preparing for closing is the last step in the home-selling process. It's important to take the time to make sure that all necessary documentation is in order before the sale is finalised. Make sure you have all the necessary paperwork ready for yourself and the buyer: title insurance, inspection reports, and other important documents.
Additionally, you should be aware of any applicable laws or rules that must be followed to complete the sale. Finally, ensure you understand all the legal implications of selling a home and how it may affect your taxes. With these steps taken, you'll be well on your way to a successful sale.
Comments on this guide to How to prepare your home for sale article are welcome.
Selling your home
Selling your house
Avoid these mistakes when selling your home
Things to consider when selling to cash house buyers
Pros and cons of selling your home
Building Articles
Hide House, Venus Bay Beach, South Gippsland, Victoria, Australia
Design: MRTN Architects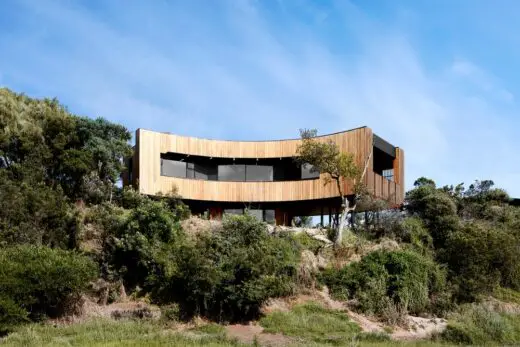 photo : Dave Kulesza
Hide House, Venus Bay Victoria
Venus Bay Beach House, Venus Bay Beach, South Gippsland, Victoria, Australia
Design: MRTN Architects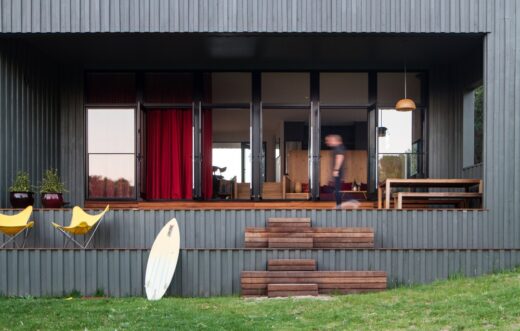 photo : Nic Granleese
Venus Bay Beach House, Victoria Home
Comments / photos for the How to prepare your home for sale advice page welcome