5 reasons to install laminate flooring advice, Home floor installation guide, House style tips
5 Reasons to Install Laminate Flooring
13 July 2021
It might be difficult to know which flooring is the best option for your needs when it comes to upgrading your home's floors. While you probably have a good idea of what you don't like, which can help you limit down the field, you still have a lot of options to sort through.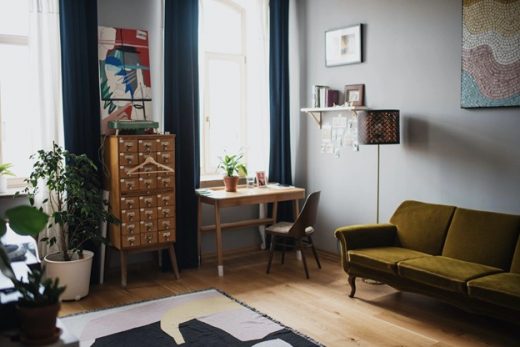 image source : pexels.com
Laminate Flooring Installation Guide
Laminate flooring has recently become one of the most popular options for flooring. For many homeowners who want hardwood floors but can't afford them, laminate flooring has proven to be one of the most cost-effective solutions available. Here are five reasons why laminate flooring should be considered for your next renovation project:
Getting the Most for Your Money
As previously said, laminate flooring is incredibly cost-effective. It is, however, quite solid and long-lasting, providing you the most bang for your dollars. Furthermore, because it is practically impossible to discern the difference between hardwood and laminate, it provides you with the aesthetic and sophistication of hardwood without the high cost.
Durability
How long does laminate last? Typically, laminate is made up of four layers of material. These materials are fused together to form a soft, comfy surface that can withstand sharp pet claws, high foot traffic, and even cooking and water spills. Its toughness makes it an excellent choice for corridors and kitchens.
Style
Laminate is available in a wide range of colors and textures, allowing you to select the look that best suits your house. Wood-look laminate is available in a variety of colors, ranging from blond to deep crimson to dark black. Laminate textures range from smooth, classic surfaces to distressed, natural, rustic surfaces that resemble knotted wood.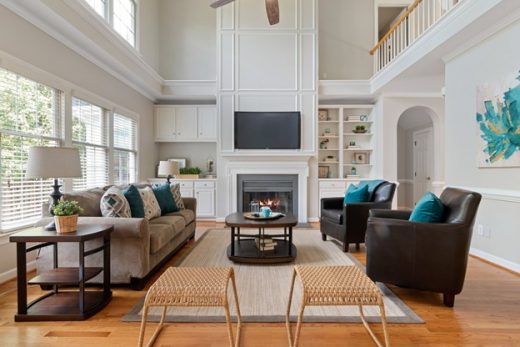 image source : pexels.com
Installation
Laminate flooring installation is a quick and painless operation, resulting in minimal renovation disturbance. Dealing with the constant commotion that contractors and construction projects may cause in your home and daily routine is one of the most difficult aspects of surviving a home remodel. A skilled team can install laminate flooring in a short amount of time. If you're looking for a local company, try looking up laminate floors in Utah or wherever you are. This can help you focus your search on your immediate neighborhood.
Care
Laminate flooring requires little effort to keep clean and maintain. Dust is easily visible, making it simple to sweep away. Spills of any kind, from food to water to nail paint, should be wiped up as soon as possible; nevertheless, because the flooring is relatively resistant, spills should not leave a mark if cleaned up quickly. Laminate flooring can be vacuumed and cleaned with a moist cloth or mop.
5 Reasons to Install Laminate Flooring Conclusion
Laminate flooring is an excellent choice for any home improvement project for these and other reasons. Laminate flooring is a tough choice to beat when it comes to durability, pricing, and aesthetic options.
Comments on this guide to 5 reasons to install laminate flooring article are welcome.
Flooring
Flooring Posts
Choose the Best Flooring for Your Home
7 Exciting Flooring Trends for 2022
Bamboo flooring sustainable homes
Building Articles
Comments / photos for the 5 reasons to install laminate flooring advice page welcome