Trusted Princeton Prime Real Estate Investment Opportunity Advice, Real Estate Tips, Property Guide
Princeton Prime Real Estate Investment Opportunity
Jan 15, 2020
Investing in real estate is a great way to earn money and it's a lot less complicated than you would think. Investing in real estate does not necessarily mean you run a construction business and build houses or buildings and start selling them in the market. You can even buy a built-up property and rent it out to create a steady income. The value of your investment would also raise as the value of the property rises.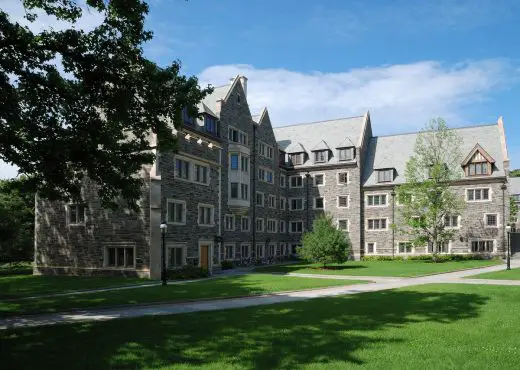 When considering the city to invest in, you could, of course, go with the city you live in. However, if you're looking to branch out and make your presence in another location, then Princeton, New Jersey should be a serious consideration. More and more people and businesses are moving to Princeton and this article will examine the reasons for this increase in popularity.
While there are many factors that would result in Princeton being a popular destination to settle your family or establish your business, the ones we will be looking at are crime and safety, education, and economic potential.
Princeton Real Estate Investment Advice
CRIME AND SAFETY
By far, crime and safety are the most important factors when families or businesses are considering a city to occupy. Princeton has performed well in this category and enjoys its reputation as one of the safest cities in the country.
Princeton has a very low crime index with only 22 reported incidents of assault and robbery in 2017. In comparison to most cities in the United States, this is very low. The following year there wasn't much deviation from these trends and Princeton continued to enjoy the reputation of a relatively safe city for families and businesses.
Lewis Arts Complex Princeton University Building design by Steven Holl Architects, USA: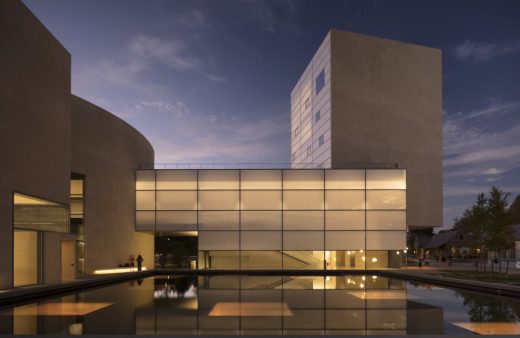 photography © Paul Warchol
EDUCATION
Princeton also enjoys a great reputation when it comes to education. Home to one of the highest-ranked universities in the world, Princeton University, the city has become home to world-renowned scholars, scientists, and economists.
The public school system also holds a good reputation and continues to hold a high qualification rate, with an average qualification rate of more than 90% for the past 5 years.
LIVELIHOOD
With a growing population, businesses can find significant economic prosperity in Princeton. New businesses translate to new jobs and, even if one isn't able to find a job in Princeton, New York City and Philadelphia aren't that far away. In fact, many people choose to work in one of these two major economic hubs, while living in Princeton and enjoying a quality life.
This proximity to two major economic hubs also makes Princeton ideal for manufacturers to consider it as a hub for storage and distribution. Hypothetically, manufacturers could be looking for warehouses to take on rent, which creates a real estate investment opportunity that will pay a high dividend in warehouse rental income.
CONCLUSION
Considering all of the above factors, it is easy to see Princeton has a lot to offer to people of all ages and walks of life. This means there exists a demand for real estate which won't be going down anytime soon as people continue to move to Princeton and make it their home.
With so much to offer, it's surprising that the price of real estate in Princeton is still low. However, this won't be for long as the city becomes more populated and prices go up. If one is smart, they can stand to make a great deal of money from investing in real estate in Princeton.
Comments on this guide to Princeton Prime Real Estate investment advice article are welcome.
Princeton Buildings
Princeton Building Designs
Princeton University Arts Buildings
Design: Steven Holl Architects
Princeton University Building
Embodied Computation Lab for Princeton University
Design: The Living, Architects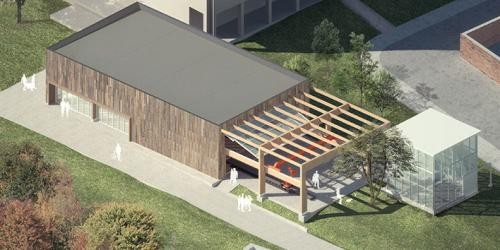 image courtesy of architects
Embodied Computation Lab for Princeton University
Princeton University – Chemistry Building
Hopkins Architects



Frick Chemistry Laboratory photo : Princeton University, Office of Communications, Denise Applewhite
Princeton University Chemistry Laboratory
Lewis Arts Complex Princeton University
Princeton University Arts Campus
Princeton University Art Museum Exhibition
Princeton University Art Museum Exhibition, USA : 'Princeton and the Gothic Revival : 1870-1930'
USA Architectural Designs
Comments / photos for the Princeton Prime Real Estate investment advice page welcome