Trusted What are the Best Lottery Winners Homes? advice, UK luxury houses, Posh British property guide
What are the Best Lottery Winners Homes?
16 Feb 2020
Winning the lottery is one of the most life-changing things that can happen to anyone. Thanks to your winnings, you can travel the world and indulge in all luxuries that you've always desired. However, the wisest investment that you can make with your winnings is purchasing a home.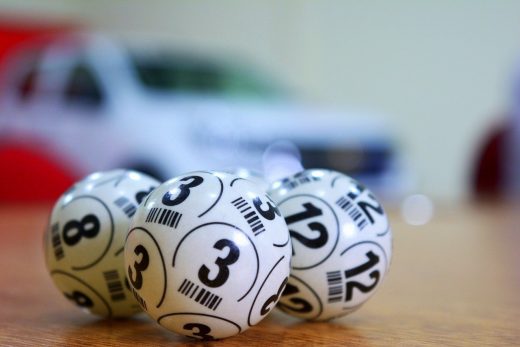 British Lottery Winners Homes
Best Property Picks for Lottery Winners
Just like everyone else, lottery winners also desire to get on the property ladder. Fortunately, their new-found wealth gives them the luxury of purchasing property without having to take out a mortgage. If you are an insanely rich lottery winner with cash to spend, here are the top 3 property picks for you.
Emirates Hills, Dubai
Generally speaking, most lottery winners are ordinary folks who dream about living the life that is reserved for aristocrats. Owning a luxury home in Dubai is one thing that people dream of. The property market in Dubai has been on an upward trajectory in the past few years. Emirates Hills is one of the most outstanding real estate developments in the Emirati.
The private estate features tastefully-designed 5-bedroom villas that come with private pools and swim-up bars. Emirates Hills is modeled on California's Beverly Hills. If you won the lottery, purchasing a home in this rich man's enclave can be the perfect investment for you.
The Firs, Cheshire
Cheshire has established an enviable reputation for being the millionaires' paradise in Northwest England. The county is home to famous sports personalities, reality stars, and business people. Any lottery winner out there will fancy living among these filthy rich folks. Cheshire also has close proximity to major cities, including Liverpool, Leeds, and Manchester.
Lottery winners who've always wanted to own property in Cheshire shouldn't look further than The Firs. The property is nestled in Norley, which is one of the most sought-after addresses in Cheshire. It features stunning open plan living spaces spread across three floors. The Firs also comes with a detached annex that you can use as an art studio or home office. Indeed, any lottery winner would fancy living on this property.
Calm Waters, Cumbria
As the name suggests, this is one of the most tranquil properties that you can find anywhere. Calm Waters fronts Lake Windermere and straddles 2 acres of landscaped gardens. The home has excellent views of the lake, as well as a vivid backdrop of the Lakeland Mountains. Therefore, it can be the perfect investment for a lottery winner who enjoys boating and hiking trips.
Luxury Homes Bought By Past Lottery Winners
After taking a look at three of the top property picks for lottery winners, it wouldn't hurt to review some of the fantastic homes that past lottery winners bought. Here are two previous lucky Lotto winners and their impressive homes.
Neil Trotter
It's not every day that you find a former mechanic living in a medieval mansion worth £5 million. Neil Trotter is a rare case. After winning a £108 million lottery prize, he invested a fraction of it in a three-bedroomed mansion that sits on a whopping 400 acres of land.
Neil points out that he always wanted to move to the countryside to escape the hustle and bustle of city life, a dream that became a reality thanks to his Lotto win. Well, you can also make a similar move, and enjoy your millions in peace,
The Weirs
When Colin and Christine Weir won a staggering £161million Euromillions jackpot, they instantly knew that their life was bound to change for good. Their ranks among the biggest Lotto wins in the UK, and what a way to celebrate this feat than moving house? The couple parted with £3.5 million for a gorgeous manor house in rural Scotland. Reportedly, it took them just ten minutes for them to make the purchasing decision.
To prove that there is so much good fortune around, the Weirs went ahead and donated their previous home to a neighbor. Unlike other lottery winners who splash their money indiscriminately, Colin and Christine have made a name for themselves in the philanthropy world. They support different noble causes, besides the £3.5m donation that they made to the Yes Scotland initiative.
Buying property is one of the best investments that anyone can make because property prices are always on an upward trajectory. Many people dream of owning a home. Unlike the rest of us who have to go the mortgage way to achieve this dream, lottery winners can purchase nearly any type of home that they desire. If you were to win the lottery, you shouldn't be afraid of building a property portfolio.
Comments on this guide to What are the Best Lottery Winners Homes? advice article are welcome.
British Buildings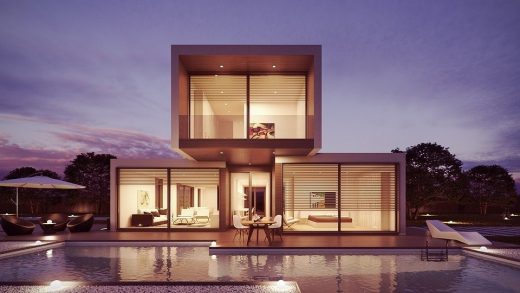 image courtesy of article provider
English Properties
Comments / photos for the What are the Best Lottery Winners Homes? Advice page welcome