Pool safety tips when you have guests guide, Home swimming design tips, Property outdoors advice
Pool Safety Tips when You Have Guests
Backyard pools are fun and exciting. However, they can turn out to be fatal. Yes, from — slip and fall injuries, head and neck injuries to spinal cord injuries, including paralysis — are only a few of the fatalities that have happened over the years because of mishaps near the pools.
And in case you didn't already know, any fatalities make you liable. You will have to compensate for any injuries sustained by your guest and even have to pay for medical expenses. Moreover, it is not the only reason you should safeguard your pool. As a host, it befalls you to ensure the safety of your guests. And not safeguarding your pool is ignorance and carelessness, something you should not avoid doing.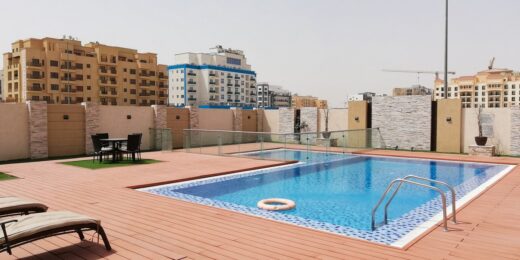 Here are some pool safety tips that you should consider before hosting a party.
Repair or remove the defective pool accessories.
Over the years, the designers have changed their perspectives about the driving boards. They are now safer, and some owners have also considered removing them. Nevertheless, swimming pools designed back in the day have some vulnerabilities. You can contact a technician and reconsider the designs to make them safer for the family and guests (when you host a party).
Sliders and diving boards are one of the essential poolside things that are known to cause many injuries to people more than anything. So, start with removing and repairing sliders, diving boards, or any other unnecessary accessory by the poolside.
Install a fence
If the design allows it, one of the best ways to safeguard against any pool mishaps is to install a fence around the pool. It will not cost much. You can consider various metal, wood, and glass options and make them suitable for any home style.
Moreover, installing such fences does not need much time when you call in experts like Wood Glass Group for the job. Experts allow you to decide the best poolside fence option and get the job done at a reasonable price. It is a once in for all solution to safeguard the poolside and never have to worry about any mishaps that may take place.
Consulting with a pool contractor about safety and maintenance issues
Not all of you might know what has to be changed, fixed, or removed. Or how could the poolside be made safe? And that's where experts come in. They will allow you to know about vulnerabilities and estimate how much money it will take to safeguard the poolside.
However, do everything the consultation services tell you to do. If you are doubting that they are saying so to charge more money, contact other consultation services and know about the prices for the maintenance suggested by the consultation services.
Add a signboard
A little warning goes a long way. It may sound cheap to attach such notices within your house, but it could be temporary. You can remove the signboard after the party's over. Moreover, adding a signboard near the poolside does not cost more. However, note that such signboards may not be as effective as other recommended methods. So, when considering such measures, you will also have to ensure that the door that leads to the pool remains closed.
Consider limiting the alcohol consumption of your guest
Not many hosts consider doing this, given where the party's fun. But as a host, it is a good practice to limit the alcohol consumption of the guest and be a responsible host. Moreover, you may not have noticed, but the perception of alcohol consumption has changed among people over the years. No one links coolness to alcohol anymore. So, who knows, the guest for taking such measures may appreciate you.
Know how to respond in an emergency
This is a must for any host. You should always know what to do if, God forbid, some mishap happens. Always keep the emergency services number on the speed dial and contact them immediately. Moreover, keep a first aid tool at home to assist with any injuries during the party. Also, do not lose your calm in such a situation and deal with everything with a calm and composed mindset.
Finally, review the safety measures
Firstly, safety doesn't alone come with just repairing the accessories and focusing on if it all will work. Sometimes it may very well not work. That is why you should always review the safety measures undertaken by the technicians. Of course, the best way to safeguard your swimming pool is to fence it. As someone who has been working with swimming pools all my life — a fence will actually add to the existing aesthetics. The availability of multiple options like — metal, glass, and wood — alone should explain to you what the fence may look like. Furthermore, even after taking the safeguarding measures, there are diving boards that review the position. It is positioned in the right place so that it will not cause any problems.
Conclusion
Start by consulting with an expert and see what has to be removed, changed, or fixed. Moreover, take immediate steps to deal with any vulnerabilities that may lead to injuries to others. Don't forget that pool safety is not limited to safeguarding the guests alone, and it is not expenditure for one-night-only. Safeguarding the pools will also protect the children and other family members, preventing any mishaps. So, please don't leave it to fate. And get the help of experts to avoid regretting later.
Comments on this guide to Pool safety tips when you have guests article are welcome.
Swimming Pools Articles
Swimming Pool Posts
Choosing the Best Pool Cleaning Service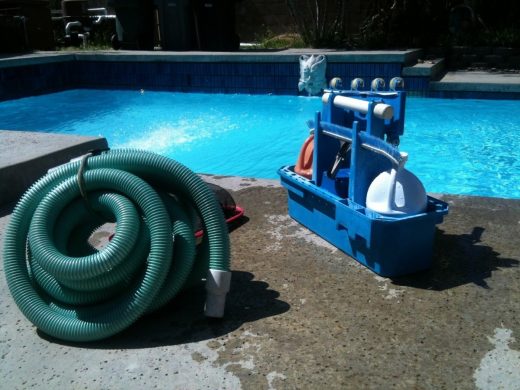 How To Keep Your Pool Clean and Well-maintained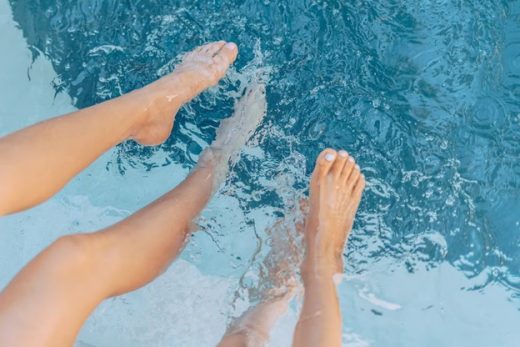 How to ensure your family swimming pool is child-friendly
Prepare Your Home Pool For Summer
Buildings
Residential Architecture
Comments / photos for the Pool safety tips when you have guests advice page welcome