How to ensure your family swimming pool is child-friendly guide, Property water tips, Building advice
How to Ensure That Your Family Swimming Pool Is Child-Friendly
Mar 4, 2021
There is nothing more enjoyable than relaxing by the pool with family and friends. However, as children get older, they develop new skills and abilities that require a different type of supervision. Here are some ways to ensure your family swimming pool is child-friendly.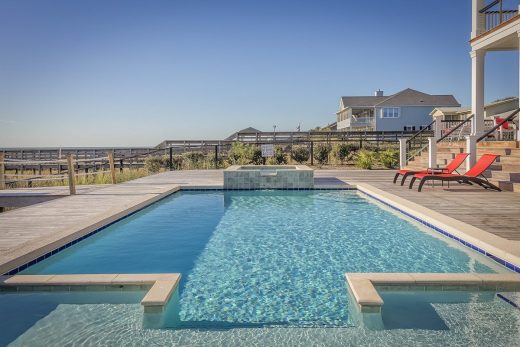 Child-Friendly Swimming Pool Guide
Kids Love Water Toys
Children love playing with water toys such as inflatable rings and swimming noodles. These items can make it easier for you to spot children in the pool and provide hours of fun for kids of all ages. You may even consider installing a small wading pool if your space allows for it. This option may be particularly attractive to babies and toddlers who still need constant supervision when they're in the main family swimming pool.
Keep Small Objects Away From Water
One of the most common injuries at pools is when children swallow things that have fallen into them, such as coins or toys. Make sure that any small items are kept far away from your child's reach. Ideally, they should be placed out of sight and up high where little hands cannot reach them easily.
Buy Efficient Pool Safety Devices
As soon as your child is confident in their ability to swim and play in the pool, take it one step further and start buying them some fun pool toys. Having something to do while swimming can help keep their attention focused on what they're doing rather than wandering around the pool. One of the most popular toys is a water basketball hoop or other water games that will keep your child entertained for hours without any supervision.
Hire Someone to Supervise Children at All Times
If you have friends and family who enjoy taking care of kids – hire them out as temporary babysitters! – You can also consider having a guard hired or paid by you if you like to come here every weekend and leave your kids at home with grandparents and relatives. This ensures that the person taking care of your kids will keep their eyes on them at all times, and you can enjoy your time with family and friends without worrying about any injuries.
Swimming is one of the safest yet most fun activities to do with the whole family, as long as you know how to stay safe!
A Child-Friendly Pool
Use a pool that is easy to supervise. A flat entry, a fenced swimming pool is suitable for children of all ages and features a gradual slope into the water for novice swimmers. The fence should be high enough so small children cannot climb over and feature self-closing and self-latching gates. This type of pool doesn't use any extra energy to heat the water, saving you on your power bill.
There are also pools designed specifically for families with young children. These pools have a unique design that provides safety while helping develop motor skills in very young children without making it impossible for older family members to enjoy the experience simultaneously. You can also get a pool safety certificate today by contacting professionals around you to come and assess the pool for safety.
Be Alert
Always be aware of your surroundings when children are in or near the pool area. This means taking steps like installing an automatic pool cover if you can afford it or doing regular patrols of the yard while everyone is enjoying themselves. If there are older children around, talk about stranger danger and teach your kids not to take unnecessary risks like running on slippery surfaces near the pool's edge.
Also, make sure young children have adult supervision at all times. Emphasize how important it is not to swim alone and never let a child swim without touching the bottom with his feet. It's also a good idea to have your swimming pool fully fenced for added security.
Conclusion
Pools are great fun for the whole family, but parents must ensure that they supervise their kids properly and maintain the pool equipment. Parents should always be alert when children are in or near the pool to watch for danger signs. Look up good American pool companies for further advice.
Comments on this guide to how to ensure your family swimming pool is child-friendly advice article are welcome.
Swimming Pools
Swimming Pool Design Articles
Swimming Pool Designs
Swimming Pool Building Designs
Swimming Pool in Belgium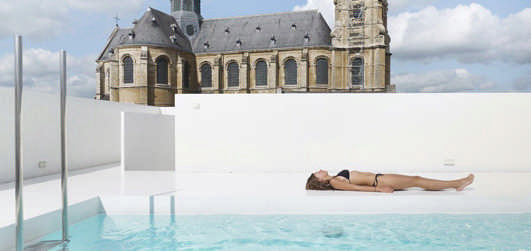 photo : Frederik Vercruysse
Thermal Baths in Bad Ems Building , Germany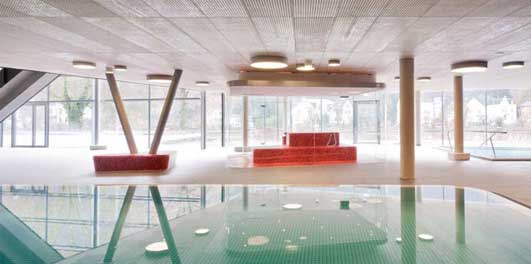 photo © David Matthiessen
Family House Revision & Pool for Art, Athens, Greece
Architects: Eleni Kostika Architecture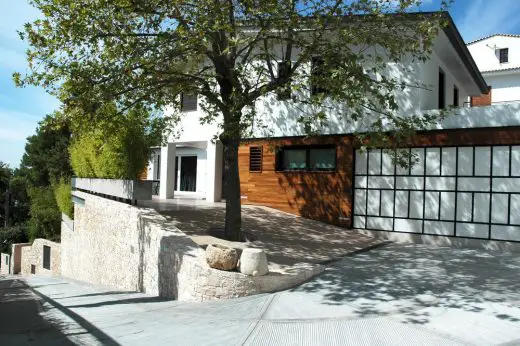 photograph © Alexandros Tsonidis
Family House Revision & Pool for Art
5 Pool Designs That Will Make Your Neighbours Envious
You Should Consider Getting a Swimming Pool
How to clean a green swimming pool effortlessly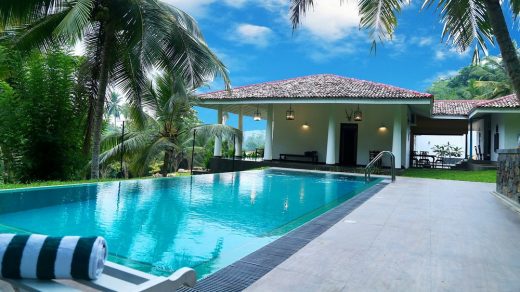 7 reasons to have a swimming pool guide
Swimming Pool Architecture Design Ideas
All You Need To Know About Natural Swimming Pools
Property Articles
Comments / photos for the How to ensure your family swimming pool is child-friendly page welcome