The most peculiar hotels from all over the world tips, Unusual accommodation building visits guide, Globe travelling advice
The Most Peculiar Hotels from All Over the World
26 July 2022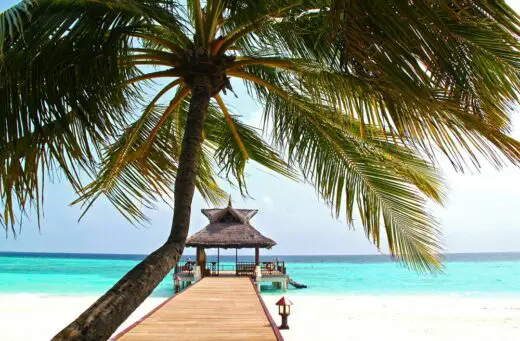 The Most Peculiar Hotels from All Over the World List
Travelers should know how important it is to stay in comfortable and high-quality dwellings while traveling. But today, we wanted to present you with something more extravagant and unique. So we have made a list of the most peculiar and uncommon hotel buildings from all over the world where you can have a rest during your foreign adventures.
Costa Verde Hotel, located in Costa Rica
The slogan of this unusual piece of architecture sounds like "Still more monkeys than people…" And no, this hotel doesn't suggest you live in a bungalow, but the structure you will be placed in is located in the jungle.
A creative designer of this Costa Rica hotel came up with the idea of turning an irrelevant Boeing 727 into the hotel and successfully brought it to life. The front part of Boeing's body, which is struck into the pretty common tree house, has become a symbol of thinking out of the box and attracts thousands of tourists worldwide to this lush Central American country.
Mandalay Bay, located in Las Vegas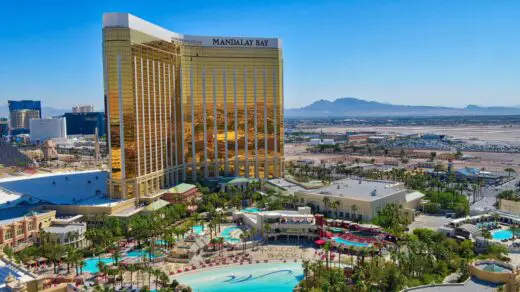 And now, we would like to appeal to casino lovers who can't imagine their life without gambling. Mandalay Bay sets you in a perfect mood for casino gambling and even offers some land-based slot machines and table games. But suppose you don't want to leave the local pool or the musical show which is conducted regularly. In that case, you can have a couple of spins in your favorite casino, and enjoy the show/beach alongside in this wolrd-famous resort located in Nevada, in the south west part of the United States of America.
Can you imagine a huge green serpent that creeps through the Mexican jungles? And no, that is not an advertisement for a horror film. Javier Sanosiain was bold enough to turn that idea into a real hotel project that features ten houses. Each dwelling is placed in the serpent's body, and this scenery looks way brighter than it sounds. Conversely, the hotel turned out pretty cartoonish and will definitely be liked by children.
IceHotel, located in Sweden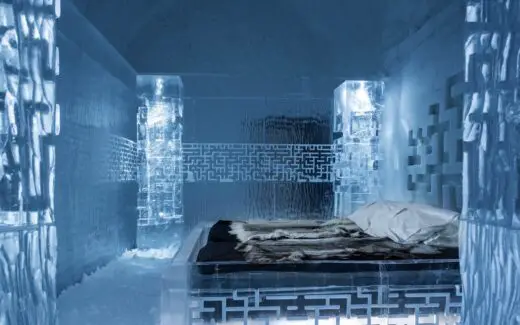 And this hotel will suit the brave tourists who decided to visit a cold Scandinavian country called Sweden. The IceHotel is entirely decorated and built of ice which was skillfully shaped to create the most unusual architectural pieces from all over the world. But, of course, there are some exclusions, as it would simply be impossible to live in the block of ice. Thus, the bed is covered in warm furs and some sleeping bags, so you will not catch a cold.
The Conrad, located in the Maldives
Even though the architectural elements in the Conrad hotel are not the most beautiful pieces of art, their task is far more important – to keep the dwelling from complete drowning. The whole hotel is located underwater and features huge windows so you can observe the entire sea world, in the Maldives, in the Indian Ocean.
Comments on this guide to Most Peculiar Hotels from All Over the World article are welcome.
Travel
Travel / Dating Posts
How to take incredible travel photos guide
Top 6 things to do in Maldives
Six Winter Trips for Romantics
Hotel Buildings
Hotel and Resort Architecture Design
Comments / photos for the Peculiar Hotels from All Over the World page welcome