How to prepare your home pool for this summer: amazing ideas, Building outdoors design tips, Property fence advice
How to Prepare Your Home Pool For Summer Guide
5 Jun 2021
When the summer is scorching upon you, a beautiful and nice pool can give you the perfect opportunity to dive in. It will help you cool down. You can spend long sunny afternoons lounging by the poolside with your family and friends.
However, preparing your home pool is not just about filling it up with water. There are quite a few things you need to do so you can prepare your pool for the whole summer. Below are some amazing ideas for your home pool that will make it summer-ready!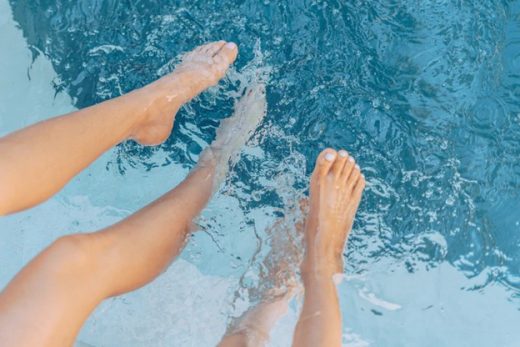 Clean It Up
If your pool has been emptied and dry for a long time, start with a thorough clean. Making sure the pool is clean is what makes it ready for the swimmers. When the pool is clean, then you will reduce the chances of any skin-prone diseases that can happen in a dirty pool.
You need to make sure there is no algae-infested water or musky white clouds in the pool. Start with clearing the pool and removing any dirt, twigs, or debris that is present. This usually is the hardest part of getting your pool ready so be prepared for some hands-on hard work. If that isn't your cup of tea, then you can even invest in robotic pool cleaners who can do the job for you.
Get Some Decor
There are always some beautiful new additions that you can add to your pool every year to upgrade its look. Some upgrades like Clear Choice Pool Fencing can not only add a beautiful surrounding to your pool but also make it safe for children and pets to be around it. You can be stress-free knowing that they cannot fall into the pool when you are not watching. There are endless design possibilities when it comes to putting up a fence around your pool so you can choose one that best fits your style and taste. It separates the lawn from the pool. While you are at it, maybe even add some beautiful lazy lounging chairs around the pool to relax and sunbathe.
Invest In Pool Equipment
When you start using the pool often, it will get dirty with every use. Ensure that you have all the necessary equipment ready for maintaining your pool after you use it. Get a skimmer to clean the debris from the top surface of the pool. A vacuum pump can be helpful to clean the underwater dirt. Brushes are needed to clean the steps and ladders so they don't get slippery and cause an accident. Keep a water test kit handy to check the chemical level in the water.
Check Filtration System
To make sure that water is clear, run the filtration system for at least 12 hours before use. This depends on the season. During summer you need to run it for longer times where in winter a couple of hours should do. When the filtration process is done properly, you can reduce the chances of skin problems that can occur. These problems usually occur when there is an imbalance in the chemical level in the pool water. Run it through the night so the pool is ready for use in the morning for you to dive in without any waiting time.
Test The Pool Water
Every pool owner knows that it is important to test the pool water before using it. This is even more important when the pool has not been in use for a very long time. You should check the percentage level of three chemical elements .i.e. the PH, alkalinity level, and chlorine level.
The final step is too gentle to splatter highly concentrated chemicals over the pool water. This is called 'shocking the pool'. It helps to clean out all unwanted elements that could be present in the pool water. It makes your pool fresh again. Care should be taken while using these chemicals. If you are unaware of how to use it then you should seek professional pool cleaning companies to help you out.
Enjoy Your Pool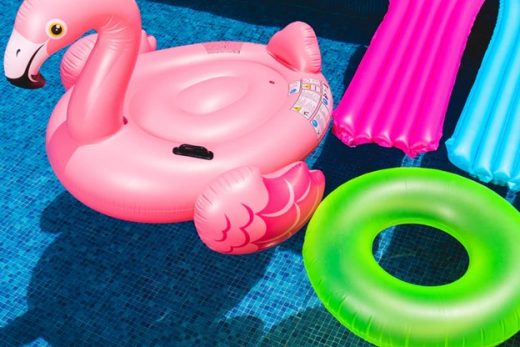 Once the water is clear you can then enjoy your pool as it is finally ready. Make sure that the pool appears to be crystal clear and you see all the way to the bottom of it clearly.
How To Prepare Yourself For Home Pool
While the initial idea about enjoying the home pool is to invite family and friends over and have fun, there are some things that you too should be prepared for. If there are kids that will be enjoying the pool then make sure they have the floaters ready and all safety gear is worn properly so there is no danger of drowning. Children should never be left unaccompanied at the poolside. Accidents can take place in a matter of seconds.
Clothing is another factor that must be taken into consideration. Wearing normal clothes is unhygienic for the pool as they could be dirty. Make sure that everyone has the correct swimwear that allows them to freely swim in the pool. A shower must be taken by everyone before entering the pool. This also helps balance the body temperature before you dive into the pool.
Make sure there is one adult around who knows all the first aid basics in case there is an unfortunate accident that takes place. This can keep you well prepared. Keep a well-stocked first-aid kit ready and handy all the time.
How to Prepare Your Home Pool Help Guide
Eating near the pool area is a big no-no. Food particles that fall into the pool can make it dirty. Set an area aside where you can keep the food. Eating food right before jumping into the pool can make you nauseous so try to keep the food light. Another element to take care of is when alcohol is being consumed by the poolside. It can sometimes cause people to be dizzy and increase the dangers of drowning.
By following the above instructions you and your pool can be ready to enjoy the summer. Sip on that pina colada by the poolside and take in the luxurious relaxing atmosphere you have been able to create around you.
Comments on this Prepare Your Home Pool For This Summer: Amazing Ideas article are welcome.
Swimming Pools
Swimming Pool Posts
How To Keep Your Pool Clean and Well-maintained
How to ensure your family swimming pool is child-friendly
Easy maintenance tips for your above ground pool
Choosing a Professional Pool Service
Building Articles
Residential Architecture
New Milan Football Stadium Buildingdesigned by architects Populous: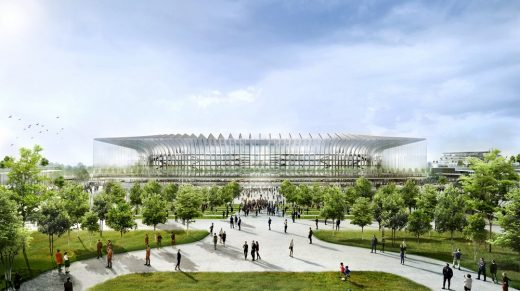 image Courtesy architecture office
New Football Stadium: The Cathedral
Comments / photos for the How To Prepare Your Home Pool For This Summer: Amazing Ideas page welcome