How to keep your pool clean and well-maintained, Building water testing tips, Home swimming
How To Keep Your Pool Clean and Well-maintained
25 Sep 2021
Swimming pools are great ways to relax during the hot summer months. While most swimmers know how to enjoy themselves, not all of them know how to keep their pool clean and well-maintained. Fortunately, it is possible to clean and maintain a pool and although pools are beautiful and can be great fun, they do require some work to keep them clean and properly maintained throughout the swimming season.
If you're a first-time pool owner or an experienced one who just doesn't have a lot of spare time, this article will cover tips on how to maintain and clean your pool.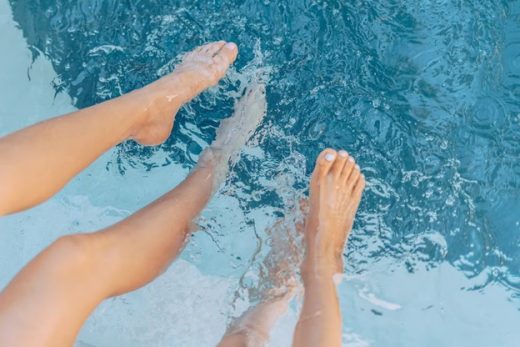 Water Testing
You should test your pool's water at least weekly. At a minimum, you should have a test kit that includes pH, chlorine, and stabilized chlorine levels. There is no magic formula for this but most people find keeping the pH between 7.
The ideal amount of free or active chlorine is one part per million (ppm), however, most pools will need 2-4 ppm during periods of heavy use Chlorine tablets are almost exclusively used in saltwater pools and can be added directly to the water to achieve this ppm count It is also best to monitor the chlorine levels daily because it can evaporate quickly during the day and drop below an acceptable level
 Scrubbing The Pool To Remove Stains
When it comes to the appearance of your pool, nothing works better than scrubbing whatever is stuck there. You can use various tools for this process but in order to be effective, you should take action immediately when you notice something odd happening. Either way, it's good to keep at least one buffer pad on hand because these are still considered the best tool for scrubbing tiles and vinyl liner surfaces.
However, scrubbing can be a tiresome process so it might be time to call in professionals who sell products specifically designed to get the job done for you. When scrubbing fails, try using The Pool Stain Removers to get rid of the stubborn stains that refuse to leave. Pool stain removers are designed to remove stains that are caused by metal or other minerals within a matter of hours!
Pool Filter Sizing
When it comes to pool filter sizing, you'll need at least two options on hand. One option would be the right size of cartridge media for your pump. This is important because if your cartridge gets too small or too big, it won't work properly You can use a sand filter but the downside there is that they require more elbow grease than most people want to give Since cartridges are so versatile and easy to switch back and forth between different pools, this is often the best choice The second option here would be some sort of handle-rip vacuum for hard-to-reach spots like steps and shallow ends.
Algae Removal
Green, blue-green or black algae will plague you throughout the swimming season if not kept in check by adequately maintaining your pool These forms of algae are a result of non-chlorinated water and will be most prevalent during spring and fall months You can use a pH increaser or a copper algaecide to kill off the algae but it must be done quickly before they take hold. When you do your weekly water tests and measurements, take the time to scrub the walls and floor of your pool with a stiff-bristled brush.
As time passes, algae can grow on the sides of any pool. Though most people don't relish the idea of getting down on their hands and knees to scrub algae off all those nooks and crannies, it is an important part of keeping your pool clean When you notice signs of algae (typically green or black spots), use a soft cloth and/or abrasive pad – depending on how much algae is present – to remove as much as possible before letting the chlorine do its work You will then need to vacate the area during treatment Once everything has been allowed to dry, you can go back and clean the algae off with a brush again
Pump And Filter Maintenance
While it is not a good idea to change your pump or filter during the pool season, proper maintenance will keep them running smoothly all summer long Use a cleaner made specifically for clearing buildups from pumps and filters – most hardware stores carry these Ensure that water is circulating through your pump by checking the return line from the pool If there is no flow of water coming out of this hose, there may be a blockage somewhere in the system If you have your own pressure tank system, ensure that your ceiling-mounted controls are set properly  You don't want them working harder than necessary Which brings us to our last point.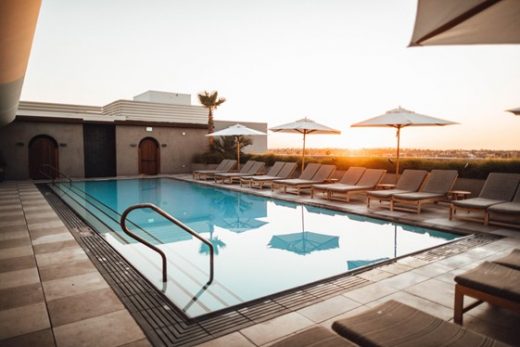 Pool owners who want to save money may wish to try their hand at cleaning solutions before looking into hiring someone else. There is also the added benefit of not having to leave the house if they do not want to. Many people decide that they can get more work done around the house while trying out new ways of doing things in the pool area.
When you first open your pool for the swimming season, there are certain precautions that need to be taken if you want it to remain fresh and free of debris throughout the summer. Whether you have an in-ground or above-ground pool, these tips will help ensure that it's a place where people can swim with confidence right up until the fall weather starts rolling in.
Comments on this Keep Your Pool Clean and Well-maintained article are welcome.
Swimming Pools
Swimming Pool Posts
Choosing the Best Pool Cleaning Service
Easy maintenance tips for your above ground pool
Prepare Your Home Pool For Summer
Building Articles
Residential Architecture
Comments / photos for the How To Keep Your Pool Clean page welcome