Perfect Vanity For Your Bathroom Advice, Washroom Tips, Building, Property Toilet Guide
Perfect Vanity For Your Bathroom
12 Nov 2020
Bathroom Vanity – The Perfect Vanity For Your Bathroom
A vanity unit is usually a small cabinet in the bathroom, usually used to store medicine, toiletries, and hygiene items. They are most commonly placed over sinks or beneath toilets.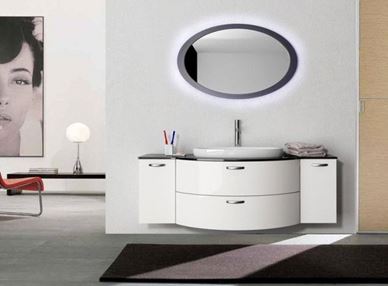 Perfect Vanity For Your Bathroom Tips
The main purpose of a vanity is to provide a place for storage. Bathroom vanities can be designed to have all sorts of functions and features. These features can include an adjustable mirror, shelves for storing grooming items, an extra mirror, shelves, or a combination of both.
There are many ways to design a vanity. It can be built into the wall or it can be built on the outside. This article will explore the different types of bathroom vanities available.
Custom Cabinets is usually made from solid wood such as mahogany, cherry, oak, walnut, or teak. They can range from one to four shelves and vary in size from one foot to three feet tall. Many cabinets come with additional hardware that can be installed if desired. Custom cabinets are also available in a variety of colors, finishes, and styles.
Shower Cabinet is another type of vanity cabinet. They are designed for use in the bathroom and come in two types. Some are made to fit under the sink and others are designed to fit in the bathroom shower stall. Shower cabinets can range from two to four feet high, have an adjustable mirror, and can be custom built.
Countertop Vanities is similar to custom cabinetry. However, they are mounted on the counter and don't require any hardware. They have a single shelf, usually one to three feet high and have a single mirror, which can be mounted in various places on the shelf.
"In terms of ease of putting up, countertop vanities are the easiest which is great if you change your mind or fancy changing things about," comments Ruban Selvanayagam of UK home sales / auctioneer specialists Property Solvers.
Wall-mounted Vanity is an attractive addition to a bathroom. Wall-mounted vanities come in all kinds of materials, including wood, metal, stone, resin, stainless steel, glass, or fiberglass. They can be installed under the sink, in the bathroom shower stall, or on the wall. A wall-mounted vanity can range from one to four feet high, have a mirror, and a mirror shelf, and sometimes even come with storage space underneath for tools and other items. They can be customized to suit any decor.
Bathroom vanity designs come in all shapes, sizes, colors, styles, and materials. With so many options to choose from, there is sure to be a vanity that will meet your needs and decorating style.
One of the best things about using bathroom furniture is that it will increase the value of your home or mobile homes for sale, if not add more value than you may even be able to sell the room furniture for. If you remodel your home, consider adding a new bathroom vanity. By the way, you can keep your house pest-free by following these tips on reducing the threat of pest infestation.
The first step to remodeling your bathroom is to determine whether you need a bath vanity or a stand alone vanity. Most homeowners will need both because vanity allows you to make use of the full length mirror in the shower, and a stand alone vanity allows you to access the shower easily without getting wet, which could prevent damage to your shower head.
Small bathrooms are often very narrow. For this reason, many people choose a vanity over a stand alone unit because it will make the vanity more versatile.
The second step to remodeling is choosing a finish that complements your room and your personality. There are a wide array of bathroom vanity styles to choose from. From traditional to contemporary to country, there are many choices.
Finally, you will need to decide if you want a glass vanity or a wood vanity. Glass vanities are usually more expensive, but they offer a more elegant look. Wood vases are more affordable but may not blend well with contemporary fixtures.
Comments on this guide to Perfect vanity for your bathroom advice article are welcome.
If you remodel your home, consider adding a new bathroom vanity. If you need help financing this upgrade, see if car title loans could help you cover the investment.
Bathrooms
Bathrooms Posts
Single bathroom vanities designs for small bathrooms
How to choose the perfect bathroom tap
Property
Contemporary Property Articles – architectural selection below: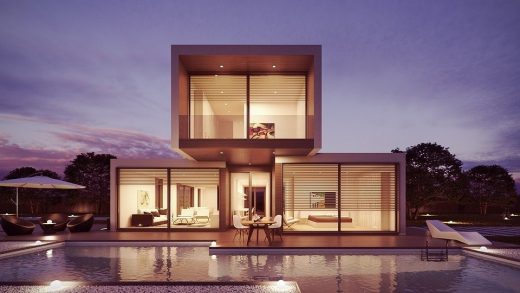 image courtesy of article provider
Comments / photos for the Perfect vanity for your bathroom advice page welcome