How to choose the perfect bathroom tap Advice, Home Decor Guide, House Style Tips
How to choose the perfect bathroom tap guide
28 Oct 2020
The bathroom tap is one of those few plumbing elements many of us don't pay too much attention to.
Perhaps because we don't know much about them or because we trust our installer to do a decent job, we just go along with anything we get in our bathrooms.
But did you know that the types of tap you have in your bathroom can determine how fast or how slow you run your bath?
Yes, it can!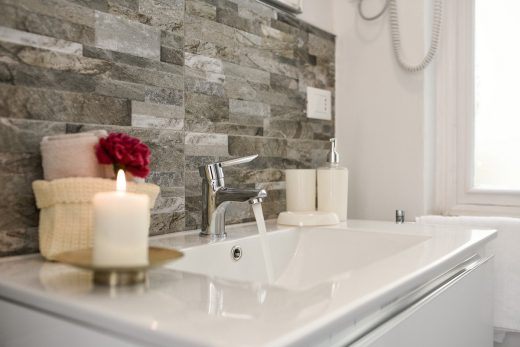 How to choose the best bathroom tap guide
In order to ensure you don't have to wait several minutes to fill your bathtub, keep reading this post to discover how to choose the perfect tap that fits your home water system, as well as improves your overall bathroom aesthetics.
Pro Tip: Tap the link here to learn about the various types of taps that are there!
Find out what your home water pressure is
Every home has its own water system structure.
While some homes operate on low-pressure systems (e.g., gravity-fed water systems), others operate on high-pressure systems (e.g., combination boiler systems).
Now the type of tap you combine with the existing system in your house is what will determine how fast or how slow your bathroom tap will run.
As a general rule of thumb, you can combine a low-pressure tap with a high-pressure system. But you should never combine a high-pressure tap with a low-pressure system. Otherwise, you'll have slow water flow in your bathroom, meaning it will take more time to fill a basin and even longer to fill a tub.
Can't tell whether your home water system is high, low, or mid pressure? Contact a plumber today and ask!
Find out what the tap holes in your bathroom are
Once you identify the structure of the water system serving your bathroom – whether low, high, or mid pressure – the next thing is to look at the pre-drilled tap holes in your bathroom.
This will tell you the type of tap to buy because your taps need to fit with the holes in the bath, basin, or tub.
Basins
Basins commonly come with either 1,2 or 3 pre-drilled holes. Check the holes to know which type(s) are there before proceeding to buy.
Bathtubs
Your tub will most likely not come with a pre-drilled hole, so your installer will have to do the drilling for you.
However, if your tub is made of materials like stone resin, steel, or cast iron, it may be impossible drilling holes into them. This means you'll have to install a floor-mounted or a wall-mounted tap to serve your tub.
Choose a tap that matches your bathroom aesthetics
Taps are one of the final pieces of a bathroom beauty jigsaw.
If you have an elegant bathroom setup and you then decide to install a traditional tap style in it, you'll ruin the overall appeal of the bathroom.
By and large, you should choose taps that complement the existing fixtures and elements in your bathroom.
Ideally, you'll be able to choose between traditional style (vintage and ageless designs) and contemporary style (modern, cutting-edge designs) taps.
Do not forget the material the tap is made from
While beauty and functionality are absolutely important, you cannot forget about durability, too.
As much as you want a tap that complements the elegance of your bathroom, you also want something that stands the test of time.
To that end, here are some of the best tap options you can choose from.
Solid brass
Pure-virgin-brass-made taps are extremely resistant to corrosion. They're your best bet if you're looking for something that wouldn't corrode with time. But be careful not to fall for the adulterated ones, which are usually made from recycled brass.
If you aren't sure how to differentiate a virgin brass tap from a recycled brass tap, you should seek professional guidance from your plumber.
You could consider obtaining concrete contractors general liability insurance.
Ceramic discs
Although not as resilient to corrosion as solid brass taps, ceramic disc taps are the easiest type of tap to use. In fact, the majority of them require only a ¾ turn to go from being turned off to being turned on. And they're also resilient to wear and tear.
Do not forget the exterior look
While the brass and ceramic disc options represent the inside of most taps, the exterior look of your tap is another point deserving mention.
Chrome
Chrome finish is what you'll mostly find in the market. They're highly resistant to corrosion, scratch-proof, shiny, and easy to clean.
Gold
More beautiful than chrome but has a bad reputation for peeling and tarnishing as the gold finish is usually plated-on rather than dipped.
Antique Gold
Antique gold is a lighter, shinier chrome-gold, which is more robust than the pure gold option as it has been dipped.
Nickel
One of the most expensive in the market, Nickel prides itself as the cream of the crop.
Although new in the industry, nickel is fast growing in popularity, thanks to its high-class finish.
Comments on this How to choose the perfect bathroom tap advice article are welcome.
Bathrooms
Bathrooms Posts
Single bathroom vanities designs for small bathrooms
4 bathroom upgrade ideas to improve property value
Building Articles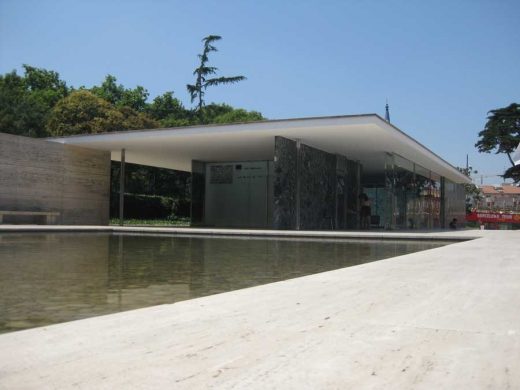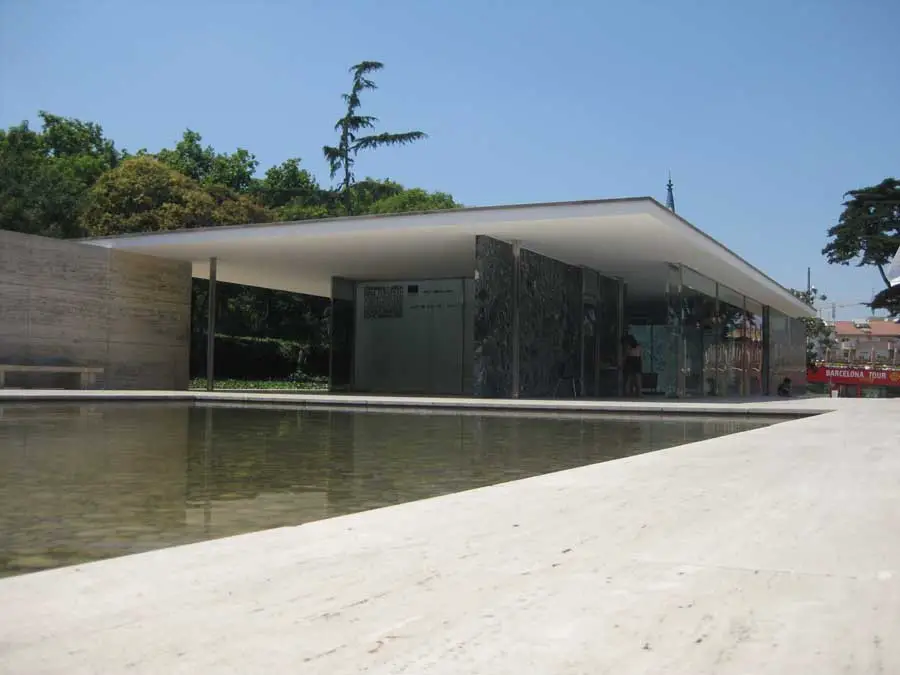 photo © Adrian Welch
Comments / photos for the How to choose the perfect bathroom tap guide page welcome