6 unusual architectural designs, Mobile homes around the world, Online property selling advice
6 Unusual Mobile Homes around the World
18 Feb 2022
When you think of stunning architecture, the first type of building to come to mind might not be a mobile home. As some people move towards tiny living to save on space and finances as they create their lives, however, innovative and unusual designs are popping up worldwide.
Limited square footage has not limited the ideas designers have for mobile homes around the world. Today, take a closer look at some of the most unique and interesting designs that have been created in recent years.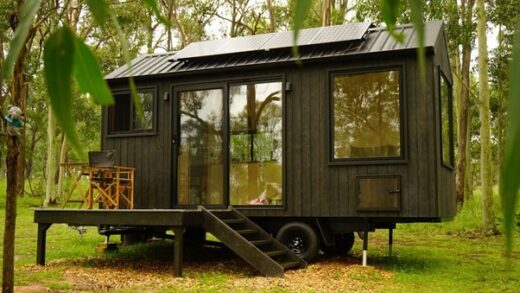 #1: Micro Compact Home 016: Fast Install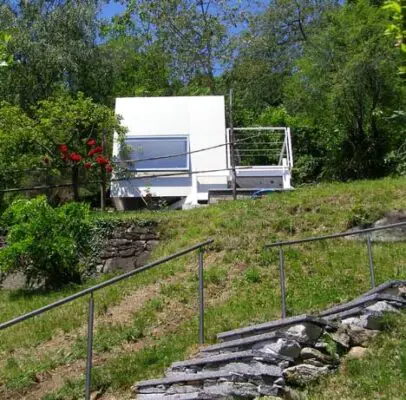 British architect Richard Horden designed Micro Compact Home 016 to be a tiny luxury home that also provides luxury and necessity. This home was designed as a short-stay living option, and it was able to be installed in just a few hours by helicopter. The unique design made this possible without compromising on the accessories included with the home.
#2: Blob vB3: Office Turned Tiny Home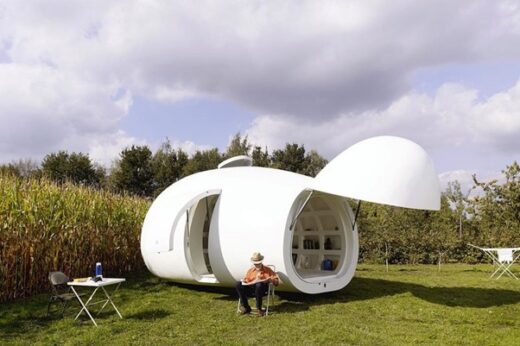 This egg-shaped mobile home was originally conceived as a mobile structure for working, but it developed into a home space. The outside of this home appears like an egg due to its shape and partly due to the distinctive polyester plastered on stretchy material. This structure contains a workspace, a kitchen, a bed, storage niches, and a bathroom.
#3: San Antonio Container Guest House: Permanent, For Now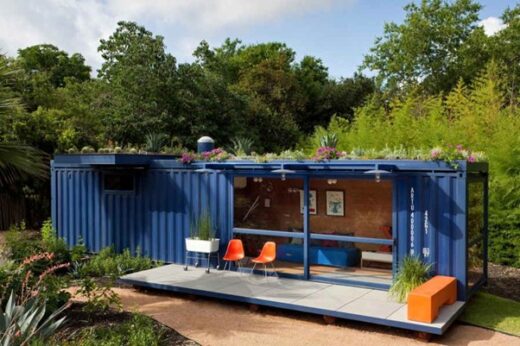 Shipping container homes have been very popular for a few years, and they are now being adapted in many unique ways. Rather than simply outfitting the shipping container with a studio setup and moving on, designers are finding ways to amplify and maximize the space.
The San Antonio Container Guest House is a simple but smart mobile home design. It takes the benefits of the container for its durability and adds unique outdoor space while ensuring maximum comfort inside. The large open windows let in a fantastic amount of light and help the space feel bigger than it really is.
#4: eco-PERCH: High-quality and Eco-friendly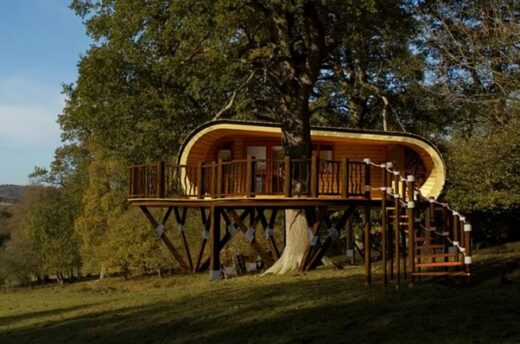 Many tiny home creators are working to target this booming market. People are more comfortable staying in a small space while traveling instead of their everyday life. The cozy design of the eco-PERCH home is very unique, and it is easily adapted to fit in many types of environments. Some locations have them on the ground while others are perched off the ground like a treehouse.
#5: Nest Tiny Home: Try Out Tiny Living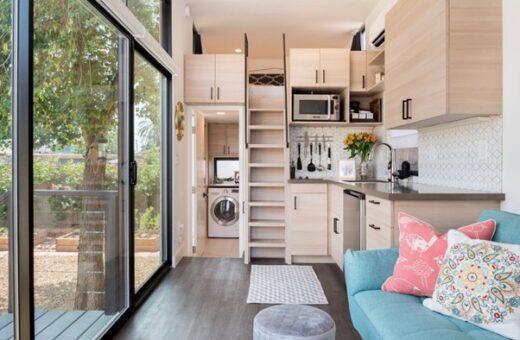 If you want to try out tiny living but aren't yet convinced, setting up in a tiny vacation home might be the move. The Nest is unique in being specifically designed to show off the luxury possibility of tiny vacations so that interested individuals can learn more about the lifestyle they are interested in.
The average cost of mobile home insurance in Arizona is incredibly reasonable, so it makes sense that many individuals are finding this to be a worthwhile thing to explore. In Nest, you can see how to make the most of tiny spaces with the beautiful, unique designs that are utilized with this mobile home.
The big, bright interior shows just how light and airy a small space can be, and there is an amazing amount of storage without giving up conveniences like a washing machine that people in America are used to having. Organization, cooking, and comfort take priority, and that's the name of the game in great tiny home design.
#6: FinCube: Designed To Be Moved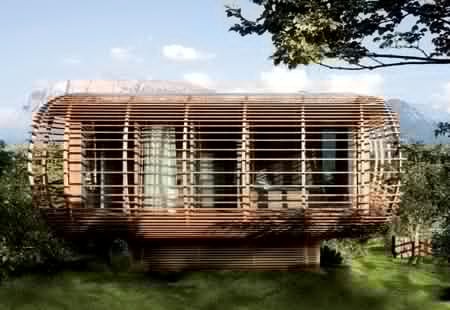 Based out of Studio Aisslinger, designer Werner Aisslinger designed a unique mobile living unit that is made to be easily dismantled and rebuilt on new sites. The amazing unit only requires around 20 square feet to be sealed, so the ground can be restored very simply if the home is moved off your land later. This type of construction that is focused on ensuring that nature at the homesite isn't permanently damaged is not common, so it's great to see it in action.
Ready To Go Mobile?
In light of these types of design developments, more people than ever are becoming interested in getting a uniquely designed mobile home. As this interest grows, the home market around them grows, too. Tiny homes can be insured through home and auto insurance bundles like any other home, and there are many ways that you can create tons of storage even when living in a tiny space.
When you're ready to go mobile, don't be afraid to push the limits and try some of these unique architectural design ideas!
Comments on this 6 Unusual Architectural Designs for Mobile Homes Around the World article are welcome.
Real Estate
Real Estate Posts
Interior Home Design Trends 2022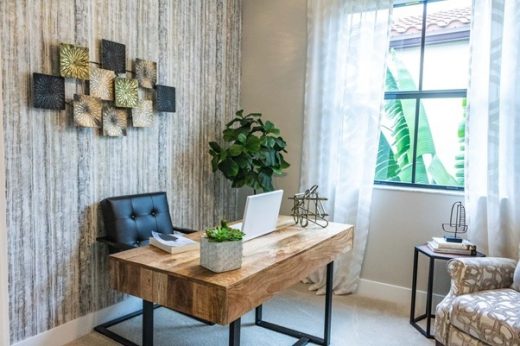 10 Mistakes To Avoid When Investing In Real Estate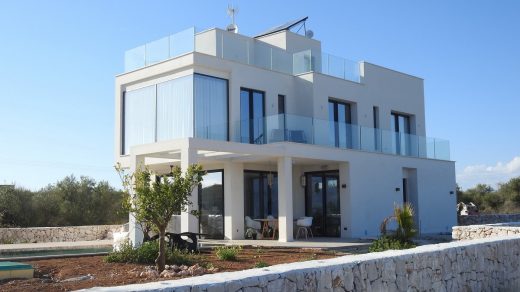 9 Must-have Features for Real Estate App Development
Property
Residential Architecture
Comments / photos for the Unusual Architectural Designs for Mobile Homes Around the World page welcome