Tiny Homes, Small American Houses, Minimal USA Real Estate, Architecture Images
Tiny Homes in America
New Properties in America design by Kasita, USA
Mar 14, 2017
Tiny Homes
Design: Kasita
Location: United States of America
Tiny Homes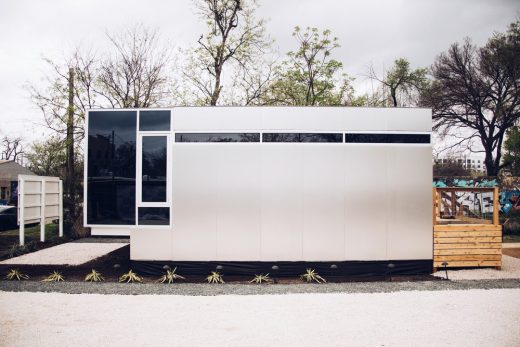 The Ultimate User Experience
Kasita has outsized functionality in an undersized footprint. From ceiling to floor, every last cubic inch is designed to maximize the home dweller's experience. The result: an exceptional small home that contains everything you need and nothing you don't.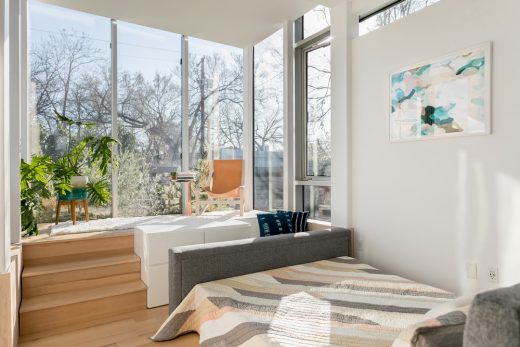 Blank Canvas for Your Life
When your home is simplified, you have more space for the things that matter. Whether that's working on your education or your latest album. Traveling the world or saving for your dreams. Kasita represents a lighter way to live and a chance to focus on what matters most.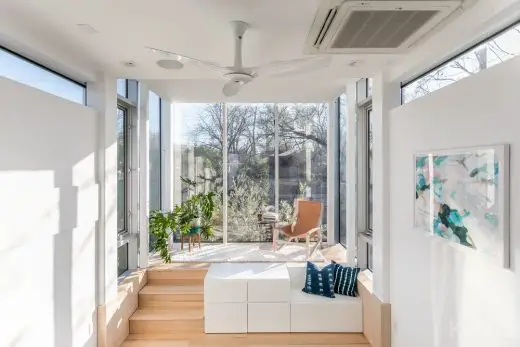 The Smartest Home
Your Kasita comes seamlessly integrated with the latest smart home tech. From the lights to the built-in speakers, the overhead fan to the thermostat, your Kasita's devices are ready to work together to enhance your life.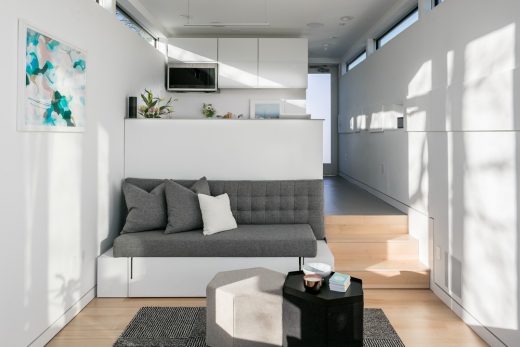 Housing for All
With its compact footprint and all-in-one delivery, the Kasita goes where other homes can't, whether that's an urban backyard, a rooftop, or the rural retreat you've been dreaming about. There's never been a solution so flexible, so fast, and so beautifully designed.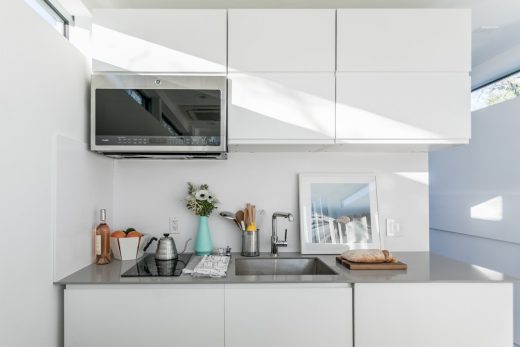 Instant Gratification
At Kasita we build homes with an industrial manufacturing process. That means high quality builds on a rapid timeline. Where traditional home construction can take a year or more to complete, Kasita takes weeks. Once you've completed local permitting requirements and the construction of the foundation and utilities, the Kasita installation can take as little as one day upon delivery.
Home Without the Headache
Permitting is one of the biggest barriers and frustration to new housing solutions, which is why we've gone ahead and taken care of almost all of the inspections and permits you'll need in advance, leaving only a few local permits to deal with, giving you one less thing to stress over.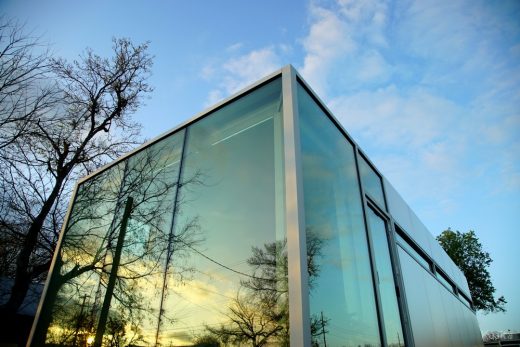 What's Happening?
Housing Is Broken: Housing in America is broken. While the economy has changed, housing hasn't. There's a tremendous need for thinking differently to solve the problem. Kasita is committed to solving the complexities of the housing crisis with an elegantly simple solution.
When picking out the best van for your living situation, you won't be short on choices. There are tons of different types, models, and styles of van to choose from. Check out this DIY Campervan Conversion Guide.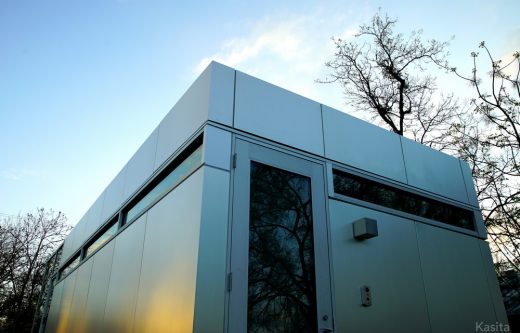 Small Home, Big Life: As the saying goes, "The things we own, end up owning us." That's why Kasita believes that smarter, smaller living spaces allow us to live bigger fuller lives without compromise. That right-sized approach helps us focus on what matters most.
User-Experience First: Kasita's combination of beautiful, highly functional design, aspirational attainability, and personalized UX create the future of home for urban millennials, upwardly mobile singles, the shrinking middle class, and retirees who want to return the city core… on their own terms.
The Future Is Real, the Future is Here: Over the last year, we've been incredibly hard at work to be able to deliver on what we've been dreaming about. Today, the first Kasita are in production and reservations are open. The future is here.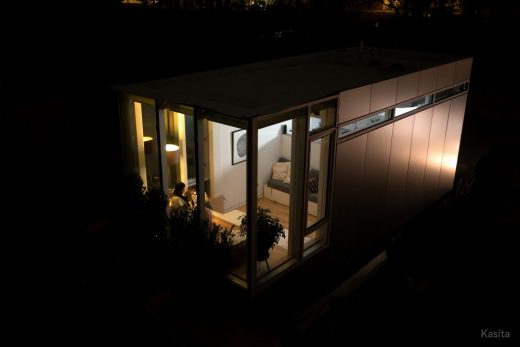 Tiny Homes in America – Building Information
By the Numbers
Reservations: $1000 secures your spot in line. Reservations are refundable.
Price: $139,000; discounts available for more than 3 units
Square footage: 352 square footage
Features:
Queen-size mattress from Casper
Washer/Dryer
Smart entertainment system
Full shower and bathroom
Kitchen bar area
Ten-foot ceilings
Floor-to-ceiling windows (with controlled dynamic tinting glass and window shades).
Premium sound and A/V system with surround sound and two speaker zones (with Sonos connect amplifier)
Smart home automation and control  
RTI XP-6 Control Processor for home automation
iPhone/iPad/Android App for user control
Lutron Dimmer Switches for lighting control
Doorbird Doorbell and Camera
Amazon Dot for basic voice control
Natural linoleum
Tankless Water Heater
Two zone induction cooktop
Nest Smoke and Carbon Monoxide Detector
Tiny Homes in America images / information received 140317from Kasita
Location: United States of America
Buildings in some US states close by
AmericanArchitectural Designs
American Architecture – Selection
Winspear Opera House, Dallas
Design: Foster + Partners
Winspear Opera House
University of Iowa building, Iowa City
Design: Steven Holl Architects
American University
Smithsonian Museum – Robert and Arlene Kogod Courtyard
Design: Foster & Partners
Smithsonian Institute
Buildings / photos for the Tiny Homes in America page welcome