Reasons to use feather banners in your marketing advice, Business advert guide, Entrepreneurs tips
Reasons to Use Feather Banners in Your Marketing
June 30, 2021
Whether you operate a small or big company, marketing is one of the most important methods for remaining current, visible and generating sales. Some marketing alternatives, such as TV or radio commercials, need significant expenses, while internet advertising efforts soon become obsolete.
Print advertising is still the most dependable, dependable, and cost-effective marketing method available. Custom marketing flags, referred to as feather banners, are a well-established form of advertising that will never go out of style.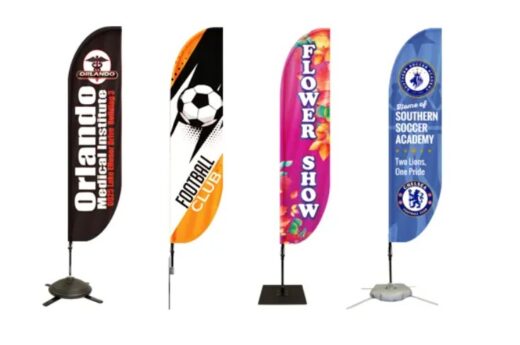 Here are reasons why you should use them in advertising campaigns.
1. Requires Minimal Space
Even the most enormous feather flags are just approximately 2.5 feet wide, taking up very little room. It makes such banners perfect for budget campaigns and usage in limited spaces. You can always use bespoke feather flags to efficiently showcase your business inside a 3ft area in crowded cities where space is limited. When you choose a professional printing firm to print the banners, the message and typeface on the flags are apparent.
2. Enhanced Visibility
Feather flags can capture visitors ' attention and attract prospective consumers when placed in front of shops, stores, and other high-traffic places. Place banners outside your site to give people an additional "nudge" to come inside your shop. Consider getting more than one if you truly want to make an impression. A single banner flag may be effective, but numerous flags are much more successful.
3. One-Time Expense
One of the most valuable assets to your company, customized feather flags, never goes out of style, and it is not thrown away and may be used for many years until the flags are fully damaged and destroyed. As a result, the flag banners are a one-time marketing expenditure that yields consistent results.
4. Various designs are available.
Another appealing characteristic of these banners is the wide range of designs that can be printed across both sides of the flags. Furthermore, since these banners are opaque, there is no potential for see-through, implying that both sides may easily have a distinct design.
5. Simple to assemble
Feather flags are pretty easy to put together, and all you have to do is put the cloth flag over the pole and fasten it. Because of the ease of assembly, you won't have to waste time putting the flag together. You can have your flag banner constructed in a matter of minutes, and when you need to relocate your flags, they can be easily dismantled and swiftly reassembled in their new place.
6. All-season toughness
In normal weather conditions, feather flags are waterproof. Feather flags can withstand all climates and weather, whether it's pouring, snowing, sleeting, or whether the sun is shining. Of course, in severe weather conditions such as thunderstorms and blizzards, bringing your flags inside to preserve them from harm is always a smart idea. A little rain or snow, on the other hand, will just roll off.
7. Cost-effective
Feather flags are also relatively inexpensive, the material and printing prices are low, and the pole adds just a little expense.
Reasons to use feather banners in your marketing Conclusion
As you can see, personalized feather flags are an excellent advertising investment. They are not only inexpensive and functionally diverse, but they are also simple to set up. So, purchase promotional flags for your company as soon as possible and watch how it affects product sales.
Comments on this Reasons to use feather banners in your marketing article are welcome
Flags and Banners
Banners Posts
Feather flag advertising banners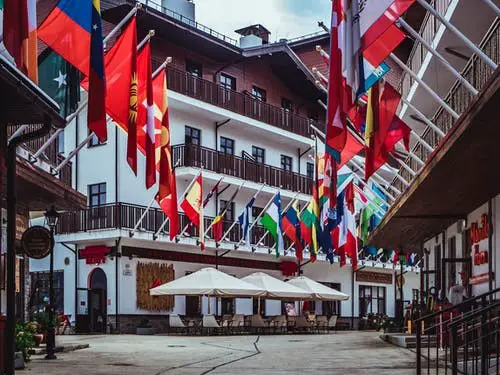 Key benefits of custom flags for your business
Top 6 reasons to use feather flags for advertising
Building Design
Art Gallery of York University, Toronto, Ontario, Canada
Design: Hariri Pontarini Architects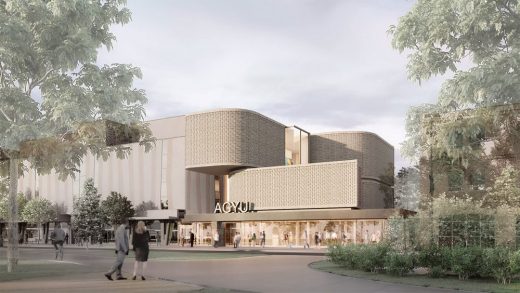 image courtesy of architects
Art Gallery of York University
Comments / photos for the Reasons to use feather banners in your marketing advice page welcome