Interior Home Design Trends 2022 guide, Australian display homes for sale, Aussie property selling advice
Interior Home Design Trends 2022 Advice
11 Feb 2022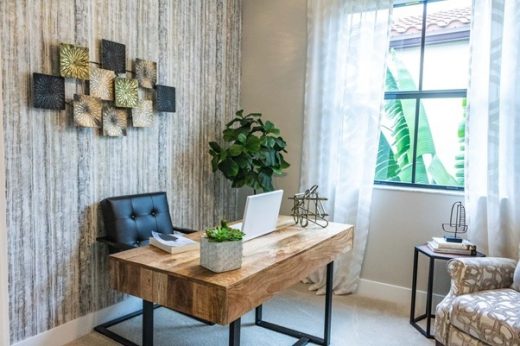 The New Year allows us to reflect on habits, traits, and fashions that aren't doing us any favors, but your home design may not be in its best state, either. While home decor in 2021 focused on practicality and blending styles, 2022 is all about unique furniture choices and color palettes.
The Top Interior Design Trends This Year
If you're looking for a new home, you may have noticed that display homes for sale will feature the following design trends. But you don't have to trade places to spruce up your house.

Interior Home Design Trends 2022 List
Bold Patterns and Colors
The 60s and 70s are back in this generation's Roaring Twenties. You'll find a lot of bold colors and patterns reminiscent of that area, but some designers are opting for more muted shades, like Evergreen fog, for bedrooms. The bright yellows and blues can stay in the living room.
Multifunctional Spaces
Most of us are starting to see we can live with less, especially in the past year. Instead of buying bigger homes, homeowners prefer to downsize and combine their rooms in creative ways. Any space can be part office, part workout room, or part living room with a bit of pre-planning.
More Mindful Spaces
Another post-pandemic influence, mindful spaces are more present in 2022 to help others create personal ties to their homes. Mindful spaces, which can be found in any room, include places where hobbies, interests, and pleasures of the owner are clear and visible to everyone.
Biophilic Design Principles
Biophilic design is a concept that uses natural materials, like wood, and space that includes natural geometries, like curves and fractals, and a lot of natural light. This design trend was likely influenced by the amount of time we're spending indoors and increased stress levels.
Homework Rooms
Children are seeing their parents work from home more often, leading to an increase in "kid's offices" or "homework rooms." Kids love to imitate mom and dad, so why not give them a space where they can feel like tiny bosses? The room can later be repurposed as an office.
Traditional Details
So many of us are missing the comforts of home, giving way to more classical details on our furniture. Pattern mixing, flanged or skirted furniture, and unique/antique pieces will become more common in 2022. Handmade blankets and pillow cases will also be super popular.
Curved Furniture
2022 doesn't like the concept of straight lines but loves the look and feel of curved furniture. Sofas, tables, and area rugs that curve around the room offer a soft, neutral, and wavy feeling that can help homeowners feel relaxed. Designers expect this trend to carry on next year.
Sustainable Materials
Sustainability has become an issue for everyone, no matter our age or income bracket. Bringing more sustainable items into your home isn't just a design trend of 2022; it's also the responsible thing to do. It's likely you'll see more eco-friendly materials and furniture in the future.
Long-Lasting Style
As a consequence of consumerism, more homes are buying furniture pieces that are likely to outlast them, but not the planet. More natural or well-built materials, like oak or marble, are sure to be inside other people's homes for years to come. Plus, they typically look better.
Outdoor Furniture Inside
The trend of bringing the "outdoors in" continues with furniture in a lot of homes. Designers are seeing more intentionally-designed outdoor furniture be placed inside the home. This can offer more homeowners the chance to experiment with pieces that were originally off the table.
Three Dimensional Art
Interior designers are seeing an increase in the need for "whimsey" in homes. Art that pops right off the wall can offer exactly that. If you're creative and want to make your own designs, start by using found objects, like cords or instruments, or by spending time making paper crafts.
Colorful Window Treatment
The bold color and pattern trend will make its way to window treatments, like curtains and blinds. Although you'll see more contrasting patterns in 2022, it's important that you keep your window treatment and possibly your cushions or bedding the same design or color.
Comments on this Interior Home Design Trends 2022 article are welcome.
Real Estate
Real Estate Posts
10 Mistakes To Avoid When Investing In Real Estate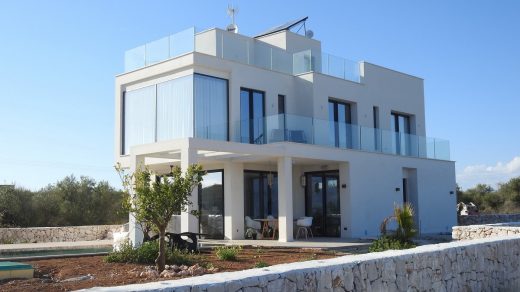 9 Must-have Features for Real Estate App Development
Veterans are Avoiding the Real Estate Madness
Property
Residential Architecture
Comments / photos for the Interior Home Design Trends 2022 page welcome