Why people prefer transportable homes tips, Relocatable home guide, Online housing advice
Top five reasons why people prefer transportable homes
17 Feb 2022
We are living in an age where everything is improving. New and better versions of everything are being manufactured in markets. It is highly unlikely that anything is left. Designers and manufacturers have even applied this phenomenon to homes and have started constructing homes that can be relocated and placed at different places. These relocatable homes are great as they can be extremely affordable and are made exactly according to your preferences.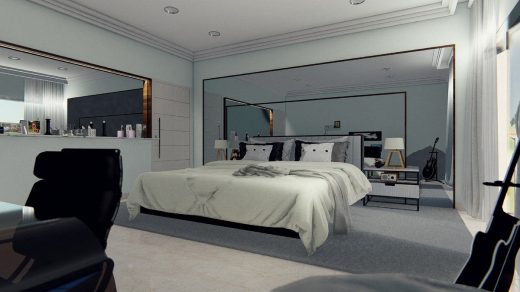 Benefits of relocatable homes
There are many pros of choosing a relocatable home to live inside. Here we have mentioned the top five reasons people often choose a transportable home when provided with a choice between a relocatable home and a typical house.
Customizable
Having something built just the way you want is one of the greatest feelings in the world. Often we choose homes and have to compromise with a few things as they are not suitable to our liking. However, once you invest in a relocatable home, your preferences are key as they help manufacture the design of your home.
A designer builds a relocatable home exactly how you want it. It is customizable down to every detail. The compounds of these homes can be readjusted if you plan to sell the house to someone else. The designers know that not everyone likes the same layout and might want to change things up a bit. They have introduced adjustable compounds to have greater accuracy in how you want the house to look.
Portable
This advantage of having a relocatable home is stated in its name. This quality sets it apart from other houses and makes it truly unique. A relocatable home is portable, and you can move it from place to place. Hence, if you move, you won't have to leave your cozy home behind and have to go through the trouble of settling in a completely new one. Having a relocatable home allows you to bring your comfort with you, wherever you go. This also allows you to fully invest in it, emotionally and financially, to transform it into your dream house.
Affordable
Buying a full-fledged house can strain your financial health, especially now that the house rates are touching the sky. Relocatable homes are an affordable option as compared to typical homes. This is because typical houses require more labor and material to construct. Meanwhile, relocatable homes provide you with the same sustainability and have long-lasting materials but at a cheaper rate.
Compact
If you have a small space or want to live in a moderately sized space, then a relocatable home is great for you. It can be built according to the space provided and includes all the necessities needed in a home, such as a kitchen, living room, bathroom, etc. contrary to common beliefs, transportable homes are liveable. They don't lack anything as compared to a normal functioning house. Many people think that if they invest in a portable house, they will have to compromise a few things or have cramped up space, but the reality is quite different.
Trendy
The simple bottom line is people want to seem trendy, up-to-date, and fashionable. Relocatable homes are trendy and sustainable options. Building a huge house according to your preferences and customizations and eventually moving out after a few years seems like a waste. Due to this, people make the perfect homes relocatable to take with them wherever they go. A portable house is an investment of a lifetime and is a great alternative to typical homes.
Why people prefer transportable homes Conclusion
If you are someone who has recently heard the term "portable homes" and have no idea what that is, you have come to the right place. Here we will discuss all the benefits of having a relocatable home and why people prefer it over typical houses.
Comments on this guide to why people prefer transportable homes article are welcome.
Building Articles
Residential Architecture
Dabbing Products For Your House
Comments / photos for the Why people prefer transportable homes page welcome