Learn About French Medieval Art & Architecture With Germigny-l'Exempt guide, digital space
Learn About French Medieval Art & Architecture With Germigny-l'Exempt
28 Sep 2022
Penned by Emmanuel Legeard, Germigny-l'Exempt is a French book that places the art and architecture of the French medieval church of Germigny-l'Exempt. Placing it within the global historical context of France's formation in the 12th and 13th centuries, it's an eye-opening look into the history of this country.
The book has received a positive reception from French citizens and a wider audience across the globe who have an interest in iconic monuments like this church. Steeped in art and history, it's a beautiful example of French architecture worth talking about.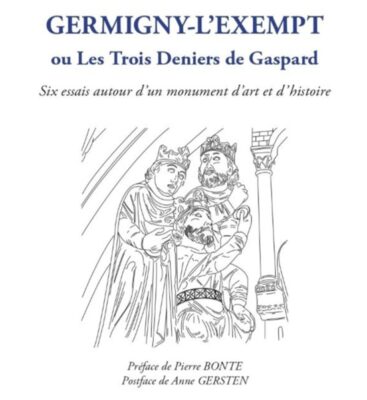 About Emmanuel Legeard
As Germigny-l'Exempt is Emmanuel's most recent work, he's been a leader in defending French archaeological heritage through both legal and direct actions. Orientated toward the history of political ideas, Legeard graduated with a PhD with highest honors from the University Paris IV Sorbonne.
A former student of renowned French mythologist Pierre Brunel, Emmanuel considers himself a researcher and activist within French heritage when it comes to architecture like the Germigny-l'Exempt.
Germigny-l'Exempt: or Gaspard's Three Coins Six essays around a monument of art and history
A study of the architecture and iconographic programs found within the Notre-Dame de Germigny-l'Exempt have never before been carried out. Emmanuel brings to life, five years of research and discovery into the origins of this village and how it played a significant role in France's formation.
From Saint Epain and its meanings, the book touches on the reconstruction of the Germinoise fortress, as well as discovering some of the most interesting sculptures found in the church itself.
This small town that as of today inhabits around 300 people, and has acquired a church that's rich in artistic features and history. A treasure mixed in Gothic and Roman art, the village itself dates back more than a thousand years.
Emmanuel discusses the philosophical and theological aspects of the church of Germigny. Even a new scholar like Emmanuel has managed to find more history within this church and its surroundings. As reviewed by Professor Marcia Rickard, it's a 'joy to know new scholars are still finding much to illuminate'.
The main course of the book takes an analytical approach to the 'three gold deniers'. Exploring the baptistery of Parmas as Gaspard within the confines of its crusade against the Albigenses, it's an insightful read.
It became a legendary stopping point where Germigny became an archpriest representative for the 'genesis of the territory crusade' that resulted in the triumph of Gregorian reform in Berry. The city itself would decline due to the disgrace of the Constable of Bourbon and the transfer of property from him to Louise of Savoy, a less favorable individual.
Spend time exploring the rich history of Germigny and its influences
Proven by Emmanuel to have a rich history, Germigny offers more than meets the eye for this small commune of inhabitants. As a central French department of Cher, this book uncovers more history of this very impressionable village. Still to this day, it's significance in France's formation is worth sharing to future generations.
Comments on this guide to Learn About French Medieval Art & Architecture With Germigny-l'Exempt article are welcome.
French Building Designs
French Architectural Designs – architectural selection below:
French Architecture Design – chronological list
Théâtre "Legendre" in Evreux
Design: OPUS 5 architectes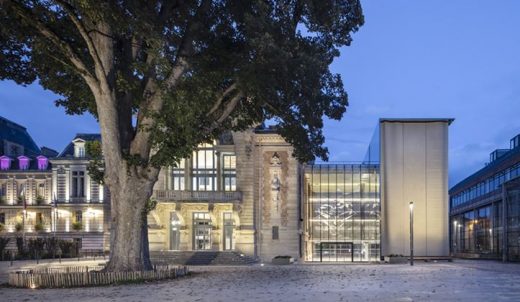 photo : Luc Boegly
Théâtre Legendre Evreux
100% wooden house, Château de la Bourdaisière, Montlouis-sur-Loire
Design: LOCAL and Suphasidh Studio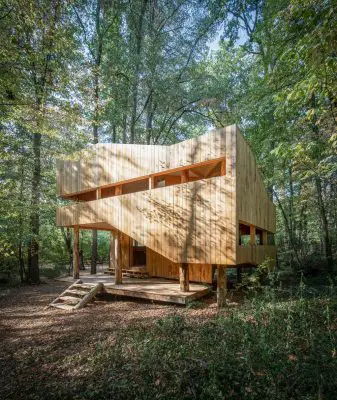 photo : Atelier Vincent Hecht
100% wooden house Montlouis-sur-Loire
Art and Design
Art and Design Posts
Crosby Studios Elevating Art Design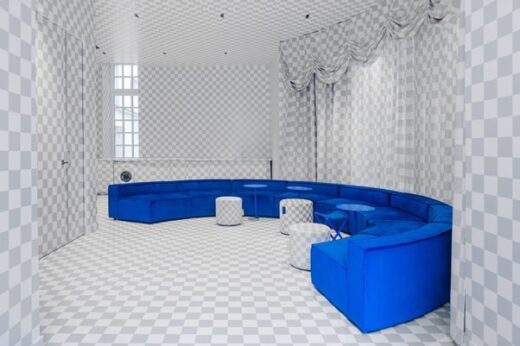 The Trendy Art shop to enhance interior design
Splash of Arts for a Successful Interior Decoration
Incorporating reproduction paintings into your interior design
Benefits of employing a Professional for Fine Art Shipping
How to find great paintings to buy online
Building
Architecture Articles
Comments / photos for the Learn About French Medieval Art & Architecture With Germigny-l'Exempt page welcome