Invest in your home with premium painters, Portland painters tips, Oregon house paint guide, US home style advice
Invest in Your Home with Premium Painters in Portland
15 Oct 2023
When you decide to sell your home, investing in small upgrades can pay big dividends. One of the most cost-effective ways to boost your home's value is by hiring professional painters.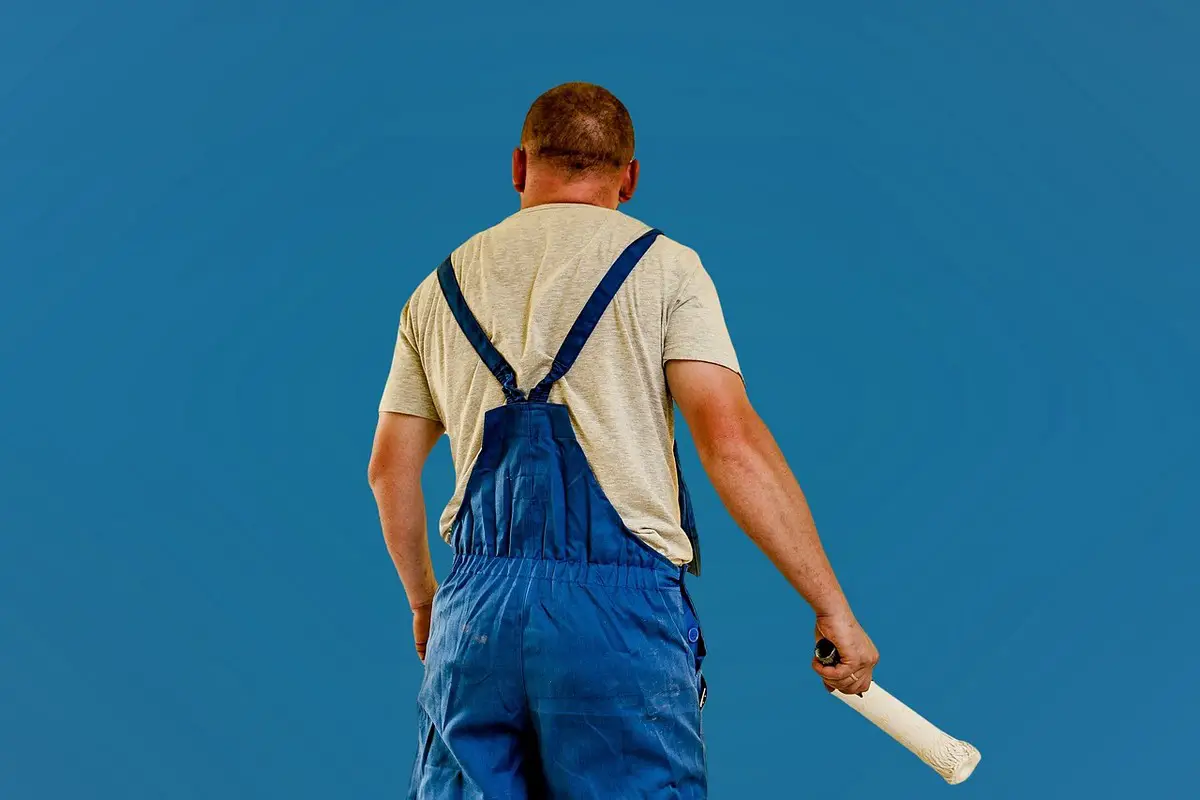 A fresh coat of paint goes a long way in improving curb appeal, while also making interior spaces feel bright and welcoming. Investing in premium painting services delivers an excellent return on investment while getting your home ready for market.
Enjoy the Benefits of Working with Experts
Bringing in professional painters such as Bluenote Painting Portland, Oregon provides a number of advantages compared to tackling a paint job yourself. Their experience, expertise and efficiency makes the process smoother while also enhancing the end results.
Achieve Flawless Results
Even if you have some DIY painting skills, professional painters are on another level. They have years of experience perfecting techniques for flawless finishes. Their work will be free of drips, streaks or uneven coatings that come with amateur work. They also have access to professional-grade tools, ladders, and lifts to reach tricky areas.
Gain Invaluable Expert Advice
Seasoned painting contractors have a wealth of knowledge to draw upon. They can provide color consultations to choose shades that will appeal to buyers. Their expertise also allows them to identify and recommend the right paints and finishes to suit each space. Take advantage of their insider tips on current trends and best practices.
Speed Up the Process
Painting your entire interior and exterior can be an arduous process, especially if you can only tackle it on weekends and in the evenings. Painters will work efficiently from start to finish so you can get your home ready faster. Their prep work and clean up is also much quicker than a DIY job.
Prioritize Safety
Painting requires dealing with toxic chemicals, fumes, and working at heights. Eliminate the risks and headaches by hiring experts trained in safety best practices. They have the right protective gear and equipment to prevent injuries or accidents on the job.
Enjoy the Convenience
If your time is limited, the last thing you want is another demanding project on your plate. The convenience of hiring professionals is well worth the investment. All you need to do is provide a house key and then return to enjoy the finished results!
Realize Cost Savings
Surprisingly, hiring professional painters can cost less than a DIY job. They have wholesale access to paints and supplies. Their efficiency means less time onsite and materials wasted. Consider it an investment that pays off in your home's increased value.
See Long-Lasting Results
Quality work the first time around means your new paint job will stand the test of time. Professional prep work also ensures proper adhesion so the coatings last longer. Your home will look pristine and updated when you place it on the market.
Boost Curb Appeal with Exterior Painting
Your home's exterior is the first thing prospective buyers notice when visiting your home. Investing in some strategic updates can instantly boost curb appeal.
Make a Strong First Impression
Given that initial judgments about a property happen in seconds, you want your home's exterior to make a strong impression. A faded, peeling exterior paint job gives the impression that the home was not properly maintained. Renew the exterior paint to signal that your home is in good repair.
Powerwash for a Deep Clean
You'd be amazed at how a simple power washing can instantly freshen up exterior surfaces. It removes years of accumulated dirt and grime to brighten and renew your home's appearance. Power Washing also preps surfaces for painting by removing chalky residue and mildew.
Paint the Front Door a Bold Shade
Research shows a freshly painted front door in a darker bold hue can increase a home's value. Choose a rich shade like navy, emerald, red or black for maximum appeal. A bright gloss finish also adds a welcoming pop of color to greet prospective buyers.
Freshen Exterior Trim and Accents
Sometimes updating exterior paint accents can refresh the look without a full repaint. Consider repainting window trims, shutters, railings and other accents in a complimentary tone. Switching up these colors makes your exterior feel updated.
Invest in a Full Exterior Paint Job
For the biggest impact, a full exterior paint job resets your home to its full visual potential. New exterior paint makes architectural features pop and gives textures such as brick and stucco a unifying effect. An updated color scheme also modernizes older homes while remaining timeless.
Use Color Psychology to Attract Buyers
Interior paint colors evoke an emotional response and set a mood. While personal color preferences differ, market research indicates certain palettes have widespread appeal.
Colors Set a Tone
Paint colors subconsciously trigger feelings about a space. For example, soft blues and greens promote calm while warm neutrals evoke coziness. As a seller, avoid colors with strong associations that may turn off buyers.
Stick with Neutral Tones
Neutral paint colors make buyers feel comfortable imagining themselves living in the space. They serve as a blank canvas allowing buyers to picture adding their own personal touches down the road.
Light and Airy Hues Widen Appeal
Soft grays, warm whites, and pale blues give spaces an open, ethereal vibe. The sense of light and space appeals to buyers in all age ranges and design aesthetics. Steer clear of bold saturated hues that may alienate buyers.
Avoid Dark, Bold Colors
While deep red or inky blue accent walls may suit your personal taste, many buyers see them as a turn-off. Dark paint absorbs light and can make rooms feel claustrophobic. Such colors also limit options for decor and furniture.
Consider Greige, Grey and Taupe
Greige, a blend of gray and beige, remains one of the most popular neutral paint shades. Grey and taupe are also safe warm neutral choices that appeal to the masses. Avoid bright whites that may appear clinical and cold.
Kitchen and Bathroom Paint for Top Dollar
Kitchens and bathrooms are expensive to remodel so paint upgrades provide major bang for your buck. Choose the right colors to give these spaces a fresh modern feel.
Kitchen Color Suggestions
Skip trendy bold kitchen colors that may turn off conservative buyers. Cast off red or yellow painted cabinets in favor of a tuxedo kitchen scheme with bright white uppers and lower gray cabinets. Soft gray or warm white wall colors also have widespread appeal.
Bathroom Color Recommendations
Bathrooms evoke feelings of calm and renewal. Cool pale blues and greens give a spa-like ambiance. Alternatively, soft grays or whites exude understated elegance. Crisp white trim also brightens bathrooms.
Painting Cabinets for Instant Appeal
Painting over dated oak or yellowed kitchen cabinets instantly modernizes these spaces at a fraction of the cost of new cabinetry. Opt for durable cabinet paint in an on-trend shade of grey or white suited to your kitchen's style. Consider replacing old hardware for a completely refreshed look.
Bedroom and Living Room Updates
Bedrooms and living areas are spaces where families spend quality time together. Use paint to inspire feelings of tranquility and comfort buyers will love.
Bedroom Color Pointers
Aim for soft restful bedroom colors like warm ivory, greige, sky blue or muted sage green. Neutrals allow buyers to envision adding accent colors through decor and bedding. For trims and ceilings, bright white paint adds height and keeps rooms feeling airy.
Living Room Color Advice
To appeal to the widest range of buyers, stick with neutral living room colors. Warm grays, taupes and soft whites allow buyers to imagine the space reflecting their personality. Ensure adequate accent lighting to balance any neutral wall colors.
Painting Trim Transforms Rooms
Sometimes just painting the ceiling, trim, and doors in bright white makes rooms feel brand new. This neutral palette offers a clean backdrop allowing any style of furniture or decor to pop. Freshly painted trim also imparts a cared for vibe.
Prep Work Leads to Flawless Results
Thorough prep work ensures your new paint job stands the test of time. Take these steps before the painting crew arrives.
Fill Any Cracks and Holes
Walk through the interior and exterior to identify any cracks or damaged areas in walls and ceilings needing patching. Use spackle or joint compound to fill any imperfections for a seamlessly smooth finish when painted.
Remove Outdated Wallpaper
If your home has outdated wallpaper, remove it to neutralize walls. Use a steamer or chemical remover to safely strip wallpaper. Properly prepare walls so new paint adheres well. Avoid leaving any sticky residue.
Clean All Surfaces
Wash walls, trim, cabinets and doors to eliminate grease and dirt that could impede paint bonding. Sand any areas of peeling paint. A proper deep clean lets new paint colors shine.
Finding the Best Painting Contractors
Not all painters provide equal quality and value. Do your homework to hire a 5-star company you can count on.
Research local painters online and ask neighbors for referrals. Search for terms like "house painting" to find relevant options.
Compare multiple quotes to find the best balance of price and experience.
Ask prospective contractors detailed questions about their prep process, materials, timelines and payment terms.
Check past customer reviews and before/after photos to evaluate quality.
Call references to confirm painters are professional, reliable and deliver quality workmanship.
Invest in your home with Premium Painters – Conclusion
Strategically investing in professional painting services gives your property a competitive edge. A picture-perfect interior and exterior paint job helps potential buyers envision your home as their own.
While painting may seem like a routine update, hiring a pro to get it right delivers huge returns. With some contractor finesse and keen color choices, you can paint your way to attracting top-dollar offers.
Comments on this guide to Invest in Your Home with Premium Painters article are welcome.
Property Painting
Painting Your Home
Advantages of painting exterior of your house
Painting Tips for Do-it-Yourselfers
8 reasons to paint your home or office
Building
Building Design Articles
Carlsberg Central Office, Valby, Copenhagen, Denmark
Design: C.F. Møller Architects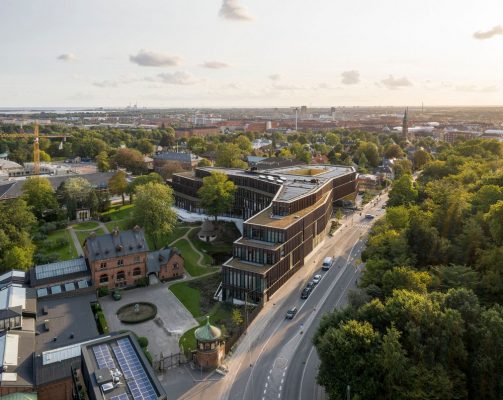 photograph : Adam Mørk
Carlsberg Central Office Valby
New Homes
Telluride Glass House, Telluride, Colorado, USA
Design: Efficiency Lab for Architecture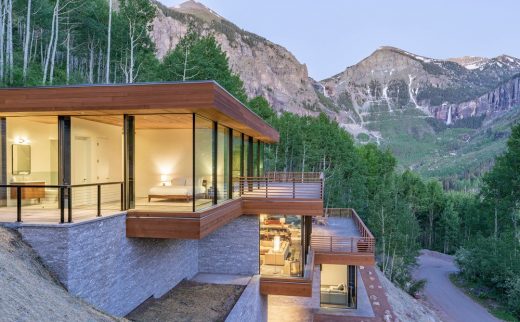 photograph : Josh Johnson
Telluride Glass House
Comments / photos for the Invest in Your Home with Premium Painters page welcome