Home decor tips for Autumn 2023, Embrace the seasone tips, Property garden style advice
Embrace the Season: Home Decor Tips for Autumn 2023
25 Aug 2023
It's time to bring the season of warmth and welcome into your home as the leaves begin to change and the air becomes crisper. Embrace the changing seasons by making a few critical alterations to your home's design in preparation for Autumn 2023. In this article, we'll explore some creative home decor tips to infuse your home with the spirit of autumn.
1. Rich and Earthy Color Palette
A warm, earthy color scheme is typically associated with the autumn season. Use colors like burnt orange, crimson, rust, and pale yellow to evoke the feeling of autumn leaves falling and a bountiful harvest. Throw pillows, blankets, and even artwork can all benefit from a seasonal color refresh by incorporating this palette. If you're looking for some distinctive pieces to improve the look of your home, Bouclair is a fantastic place to start shopping.
2. Cozy Textiles
As the temperature outside drops, it's time to bring in the soft furnishings of your house. Substitute velvet, faux fur, and a thick knit throw for the airy fabrics you used over the summer. Wrapping furniture with these fabrics makes it feel more comfortable and homey.
3. Nature-Inspired Decor
Enjoy the season's splendor by decorating with natural elements. For a rustic yet refined look, try arranging dried branches, pinecones, acorns, and gourds. Please put them in pretty bowls or vases for an instant infusion of country chic.
4. Fall-Themed Centerpieces
Create an instant feeling of fall with a beautifully arranged centerpiece. Make beautiful pumpkins and candles into autumnal table centerpieces by combining seasonal fruits like apples and pears. These decorative items can be used as table centerpieces, coffee table centerpieces, or fireplace mantel centerpieces.
5. Warm Lighting
Add to the season's coziness with warm, gentle lighting. Choose table lamps with delicate shades and floor lamps with warm bulbs to produce a soothing ambiance. Soft lighting, such as that provided by string lights or lighted lanterns, can also help create a relaxing atmosphere.
6. Layered Rugs
Add visual and tactile warmth to your home by layering rugs. To create a warm and inviting space, layer a more oversized rug that coordinates with your interior design theme with a smaller, textured carpet on top. With the proper layering, your home may become a cozy haven.
7. Fall-Inspired Artwork
Change up your paintings for ones that capture the splendor of fall. Think about buying some prints of autumn landscapes or seasonal still-life paintings. Adding these works of art to your walls will help set the mood for the autumn season.
8. Scented Candles and Fragrances
Awaken your senses by filling your home with the aromas of autumn. The warm scent of the season may be brought into your home with scented candles that feature notes of cinnamon, pumpkin spice, and woodsy fragrances.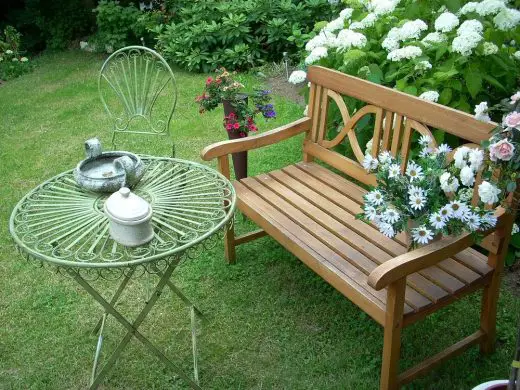 Conclusion
Autumn 2023 offers the perfect opportunity to refresh your home decor and embrace the season's cozy and inviting ambiance.
By incorporating a rich color palette, cozy textiles, nature-inspired decor, and other thoughtful touches, you can transform your living spaces into autumnal retreats that capture the essence of this magical time of year. Whether you switch up your color scheme or add some fall-themed accents, your home will envy the neighborhood throughout the autumn months, thanks to these simple decorating tricks.
Ever thought of having a garden at home? Probably yes, thanks to the many benefits of a home garden that range from health, enjoyment, and environmental for the gardener. The costs and physical exertion of gardening are worth the effort, and you should work hard to make the garden look even more valuable.
Comments on this Comprehensive Guide on What to Consider and Invest in Top-Notch Garden Benches article are welcome.
Decking Articles
Backyards Posts
Where to Start When Designing a Backyard
Does Composite Decking Add Value To Your Home?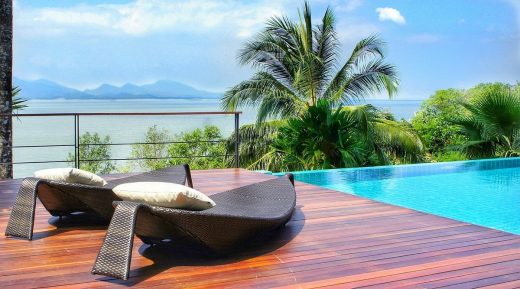 Backyard Deck Design Trends to Look for
Tips for adding value to your backyard
Create a Relaxing Backyard Landscape Design
Build Your Own Backyard Garden From Scratch – Essential Tips
Building Articles
Residential Architecture
Comments / photos for the Home decor tips for Autumn 2023 page welcome