Top 5 questions to ask before you buy next door tips, Lower Rate advice, Property guide
Top 5 Questions To Ask Before You Buy Your Next Door
July 30, 2021
There's a lot more to choosing the right door for your home than just deciding whether it should be wooden or fiberglass.
You will want to consider your budget, the size of the door, and the materials you want on your new door. Think about your future needs and plan ahead, as well as you'll find the perfect fit for your style and budget.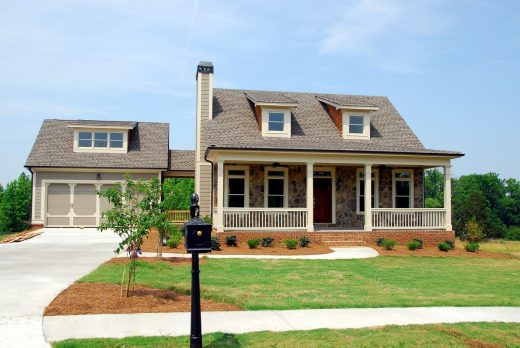 This article lays out some of these important questions in order for you to better decide what is best for you.
What Do I Need to Know About Locks and Hardware?
An exterior door is one of the most important aspects of your home. Whether you are looking to improve security or accessibility, keys, locks and hardware are an essential part of the decision-making process.
When purchasing a door, it's always a good idea to find out which is the best lock for the door you have in mind to help ensure that you are making the best choice for your investment.
Should My Doors Swing Inward or Outward?
The direction a door swings can impact the traffic flow of your corridor, as well as the feel of a space. Doors swing both ways and each has advantages. Inward opening doors create a more appealing view when you arrive at your destination.
This type of door often opens into a foyer or mudroom, which is an area you can use to remove wet boots, hang up jackets, store backpacks and other items.
Outward swinging doors offer convenience. You can access the area outside, as well as provide safe passage for family members entering and exiting your home.
What is the Best Door Material for My Home?
Your doors are the leading entry point for the elements into your home, as well as a place through which all manner of unwelcome guests can enter. It is vital that you select the right material. Doors have come a long way over the years, and they're no longer just made from wood.
Doors can be made from a wide range of materials, colours, and frames to choose from. For most homeowners, this choice will be between wood, glass and aluminium doors.
Do My New Doors Come with Warranties?
Many times, consumers may buy a door only to realise it has flaws that weren't apparent in the showroom.
The consumer then realises that if this door is defective, they have nowhere to go for assistance and no warranty to fall back on. It is, therefore, important to ask before the sale whether or not the doors carry warranties and what they cover.
Is the Installer Licensed and Insured?
By law, contractors are required to be licensed and insured. You have the right to ask to see your future contractor's contractor's license.
Before choosing a contractor, make sure they are licensed and insured. If they are not, they could be committing fraud and will be unable to get you the necessary warranties and guarantees that come with hiring a licensed contractor.
Top 5 questions to ask before you buy next door Conclusion
In conclusion, when it comes to your home improvement projects, do you want to increase its value, efficiency, and appeal? Of course you do.
There are many other pieces to the puzzle when it comes to buying a door. From searching for the right contractor, finding the perfect door material that will meet your needs, and getting a good deal on price. However, these top questions will help you find answers to all of the concerns you might have before making your purchase.
Comments on this guide to Top 5 questions to ask before you buy next door article are welcome.
Doors
Doors Posts
How to clean internal oak doors guide
Door hardware to complement your architecture guide
What is So Special about the Magnet Screen Door
Buildings
Building Articles
Comments / photos for the Top 5 questions to ask before you buy next door guide page welcome