Annual Fire Safety Statements And Strata Compliance Advice, Real estate H&S tips, Safe property guide
Annual Fire Safety Statements And Strata Compliance
28 June 2022
What You Need To Know About Annual Fire Safety Statements And Strata Compliance
Every strata owner and manager who is doing fire protection in Brisbane should prioritise fire safety and property compliance. All commercial property owners have a legal obligation to guarantee the safety of residents, tenants, workers, and visitors under the NSW Environmental Planning and Assessment Regulation 2000 and the Building and Development Certifiers Act 2018.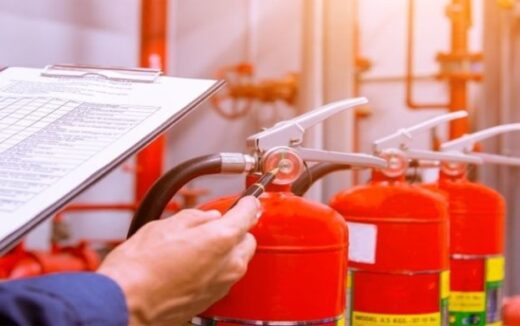 If you need fire extinguisher service in Brisbane, then as a strata owner or manager, you must follow the regulations and comply with Australian Standards AS1851-2021 and local council requirements for key fire protection measures. You must also comply with all regulations, including the Annual Fire Safety Statements.
Strata safety
All public buildings, including workplaces, are required by law to have an emergency plan that defines what to do in the case of a fire or other disaster, as well as the duties of important staff, workers, and tenants. A strata board for a residential building will typically follow the same set of processes.
Fire and evacuation schematics, as well as emergency signs, are common emergency precautions in strata structures. Residents and tenants must have easy access to fire emergency information, and evacuation exercises must be conducted on a regular basis.
Fire safety is essential to secure the safety of your residents and renters, as well as to protect assets and minimise interruptions, such as business closures or tenant evacuation.
Overview of strata fire compliance
A Fire Safety Certificate, which outlines all fire safety measures in the property, is the initial stage in fire protection for newly constructed or remodelled strata homes. This must be authorised by your local council and certified by a trained fire safety specialist.
A Fire Safety Schedule lays out all of the needed measures as well as the criterion that each one must meet. Fire Safety Schedules can be issued by councils and recognised certifiers, including licenced fire protection specialists.
Following the installation of safety measures, you must submit an Annual Fire Safety Statement to council stating that all fire systems are operational.
Only an Accredited Practitioner (Fire Safety) can review and recommend your fire safety procedures, according to recent legislative revisions. The statement must be placed in a public area in your building once it has been approved by council, such that it is easily accessible during inspections by council or Fire and Rescue NSW officials.
Certain strata properties may additionally require a Supplementary Fire Safety Statement, which specifies any vital fire safety measures, which our experts may give following a site examination.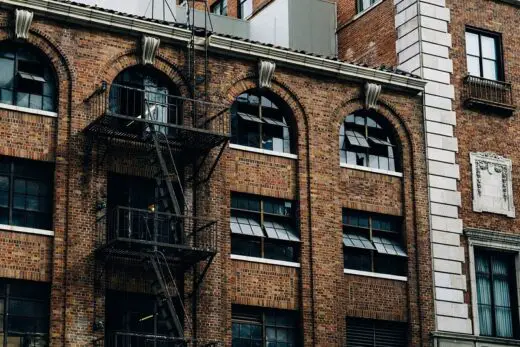 What are fire safety precautions?
Fire safety measures include systems and equipment that assist protect tenants, personnel, and visitors in the case of a fire, such as fire alarm in Brisbane, suppression systems, fire escape doors, and extinguishers. Passive fire construction is another option for fire safety.
In general, essential fire safety precautions include:
Sprinkler systems and other automated fire suppression systems
Exit signs, emergency illumination, and fire doors (with clear fire exit paths)
Hose reels, fire hydrants, fire extinguishers, and blankets are all examples of fire equipment.
emergency lighting and backup power systems
Fire-resistant building materials that are lightweight.
Who is in charge of Strata's fire safety?
Strata owners, through the owners company (body corporate) committee and the strata manager, are responsible for fire safety and regulatory compliance. Residents, renters, personnel, contractors, and visitors have a legal duty to guarantee the safety of Strata owners.
From July 1, 2020, the owners of a building must ensure that all strata fire safety systems are assessed and approved by an Accredited Practitioner, as required by the NSW Environmental Planning and Assessment Regulation 2000. (Fire Safety). The Annual Fire Safety Statement is what we call it (AFSS).
So, who is responsible for filling out the fire safety certifications and statements?
The owner or his agent must sign the Fire Safety Certificates and Annual Fire Safety Statements, not the Accredited Practitioner Fire Safety technician. The signer is now under a huge legal duty.
When it comes to taking on this strata fire prevention obligation, a person like the committee Chairperson of a strata scheme implies that peace of mind for many volunteer committee members is vital. Office Bearer's Liability can be discussed with a strata insurance specialist. However, it's essential to use fully certified fire protection personnel to execute the task properly.
When is the annual fire safety statement for a stratum due?
Strata fire protection begins with the issuing of a Fire Safety Certificate for every new construction or considerably remodelled structure. This document outlines all of the property's fire safety precautions. This necessitates the involvement of a certified fire safety professional (previously known as competent fire safety practitioners), and then it must be approved by your local council. Form 6 or Form 15 Certificate was the previous name for this document.
A Fire Safety Schedule (FSS) is also required for the property in question, which includes all of the measures, such as fire protection systems and equipment, as well as the level or standard necessary for each of them. It will specify whether building rules, Australian Standards, or other standards must be followed in order for the fire safety device to be effective.
Every item on your FSS will need to be assessed, tested, and serviced according to your AFSS.
An FSS can be issued as a consequence of a council inspection. A records request indicates they can issue an FSS if they have the data on file. Fire Safety Schedules can be issued by accredited certifiers, including qualified fire protection specialists.
Annual Statements on Fire Safety
On behalf of a strata owner, an Annual Fire Safety Statement is provided. It verifies that all fire measures stated in your Fire Safety Schedule have been reviewed, with each referencing a Standard of Performance that the installed measure meets.
Every piece of equipment and fire system, including exterior alerts, is assessed, tested, and serviced by our qualified personnel. We will need to present you with an updated solution design and a new Fire Safety Schedule if your tenancy or fit out changes.
Within 12 months of your last statement and three months after the date of evaluation, you must submit your Annual Fire Safety Statements to both council and the Commissioner of NSW Fire and Rescue.
Annual Fire Safety Statements + Strata Compliance Conclusion
Failure to maintain key fire safety measures in your strata complex is a crime. If you don't submit your Annual Fire Safety Statement, or if you submit inaccurate or misleading information, or if you don't submit it on time, council will ask you to resubmit it with additional penalty.
Fines for late, incomplete, or missing Annual Fire Safety Statements vary per council, but they are substantial – and this does not exempt any fire service in Brisbane from subsequent fire compliance obligations.
Failure to submit your statement and reply to penalties or council requests for it may result in legal action in the Land and Environment Court, with fines of up to $110,000 possible.
Comments on this guide to Annual Fire Safety Statements And Strata Compliance article are welcome.
Fire Safety
Fire Safety Posts
Fire Safety Engineering for Buildings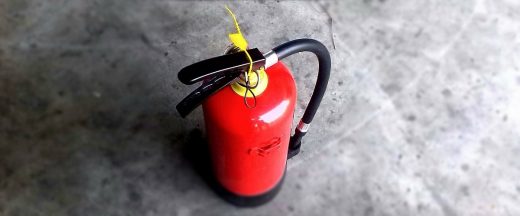 How to make your house fire safe
Fire Damage Restoration and Remediation
Safety Precautions Against Home Fire
Fire-Safe Aluminium Rainscreen Cladding
Building Articles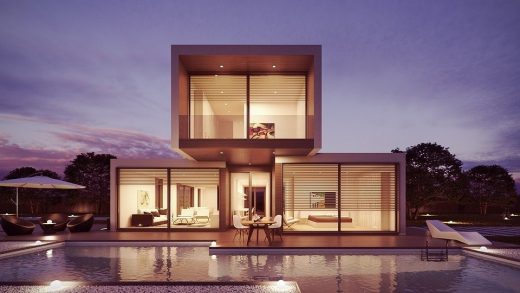 image courtesy of article provider
The Plus Furniture Factory, Magnor, Norway
Architects: BIG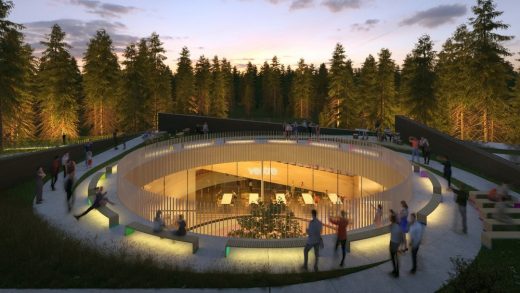 image © Lucian R
The Plus Furniture Factory, Magnor
Comments / photos for the Annual Fire Safety Statements And Strata Compliance Advice page welcome