Do architects make good real estate agents guide, Purchasing homes tips, Buying property advice
Do Architects Make Good Real Estate Agents?
28 February 2022
Are you planning on buying a new property and selling your old one? If so, which professional do you prefer? Is it a real estate agent? Or a professional architect turned into a real estate agent?
Purchasing real estate property is a complex situation that usually requires help from a sales agent to handle and process documents, such as permits and other legal forms. Not only that, but they also introduce you to different opportunities and benefits that may arise in each transaction.
If you're looking for a real estate agent, you may visit Axisidahorealty.com or your local real estate firm for professional help. However, many people are concerned about the limitations of these professionals, especially when it comes to technical knowledge and expertise. That's when real estate architect agents come into place.
Architect agents have the technical skills that real estate professionals lack. These essential skills help secure a fast and quick deal, making dual-licensed architect agents more valuable in the real estate industry.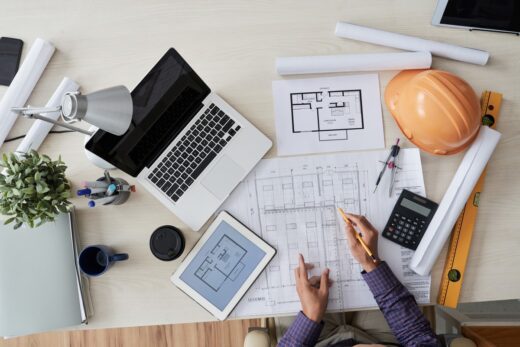 Do Architects Make Good Real Estate Agents Guide
Where Do Architecture And Real Estate Meet?
Architecture and real estate are two different industries, but they're connected due to their functions. An excellent real estate agent is perceptive of architectural designs and house models. They use these features of a property to make a sale. The key role of a real estate agent is to convince potential buyers to buy a property.
However, an architect has a great advantage in this situation too. They can provide more specific details about the property. These include the flooring condition, roofing system, or a size perfect for the family based on how many they are.
The good thing about architect agents is that they have a keen eye for intricate details. When architects become real estate agents, they use their skills in real estate and architecture to provide the best services they can offer. By incorporating a sales enablement program into their training, architect-turned-real estate agents can further enhance their selling skills and provide a more personalized and effective experience for their clients.
They can also advise on which furniture will last longer and improve your home's aesthetic. In addition, they can offer professional inspection to address potential problems, such as cracks and structural faults.
What Are The Options For An Architect As A Sales Professional?
In the real estate industry, an architect can be a real estate agent, realtor, or real estate broker. But what's the difference between the three:
Real Estate Agent
This term is generally used to describe a licensed person that represents other people in every transaction in the real estate industry. For example, both the buyer and the seller have representatives that help them process the necessary documents and requirements leading to a sale.
Realtor
Realtors are also real estate agents. The only difference between the two is that realtors acquire professional training under the Realtor Professional Association. Unlike the typical agents, realtors follow strict protocols and codes of ethics and pay state taxes and additional dues.
Real Estate Broker
They're the leading professionals in the real estate industry that undergo higher levels of education and training than real estate agents. In short, real estate agents work under them. However, they can be held liable and responsible for what their agents may do.
When it comes to charging a commission, the agent and broker may split it in half or divide it based on what was agreed upon. Also, it's uncommon for agents to receive an undivided commission unless they have their own broker's license.
What Are The Benefits Architect Agents Offer To Sellers?
Here are the benefits architect agents may bring to the table for those who want to sell their properties:
Appreciate The Property
Since architects are well-aware of the designs and foundation of the home, they know all the potential areas the home may offer to the market. Architect agents will use the home's best and strongest features to attract potential buyers. Since they know how these features work, they won't try to market these incorrectly as most listings do.
Identify Property Value
Architect agents have a special ability that allows them to see right through the property. Because of this skill, they can quickly determine the value of a home using different factors, including the location of the property, the materials used to build your home, or the history of the home.
Architect agents will also consider the ability of the property to expand, the design of the home, and the technical requirements of the local area to determine your property's value.
These are the factors that determine the potential value of your home. Architect agents can use their experience and expertise to increase the value of your property and help you earn more. For example, they can use your property's ability to expand to raise your home's value more than your asking price.
Determine Immediate Potential
When selling a property, it's important to have a preliminary assessment of the property's uses and layout before you launch it onto the market. This evaluation will help in determining which assets of your property are valuable to many buyers. Also, they will help you identify better opportunities that a typical sales agent can't give.
In addition, architect agents are well-aware of the trends that circulate the market. They know which of these can give your home a long-lasting aesthetic upgrade that may further increase the resale value of your property.
Have A Perspective In The Industry
Architect agents know how to take an objective view of the real estate industry, measuring different circumstances to determine the best season for purchasing a property. Furthermore, they can use this opportunity to introduce your property to the market and generate potential buyers.
Since many people try to look at different property listings online, architect agents may use these platforms to improve your property's visibility and value in the market.
Have Outstanding Communication Skills
Architects are well-versed when it comes to communicating with their clients. Before they become an agent, they know how to present and defend their house plans and blueprints to their customers. These situations help improve their communication skills, which may come in handy when selling properties.
Their communication skills help them persuade potential buyers by providing them with statements that clients can perceive. In addition, it gives them the confidence to prequalify any property in the market.
Have Impressive Creative Skills
Since most transactions start and end online, it's crucial to have someone with technical and professional expertise and knowledge. These skills will help them attract potential buyers and make them interested in your property.
Not only that, but they also know how to produce creative graphic content, such as brochures that contain a realistic and enhanced view of your property. They can produce creative media with detailed presentations and floor plan documentation for marketing advertising your property to generate sales.
Furthermore, architects undergo a training program that allows them to have a strong sense of developing and producing high-quality photography. As you know, photos are a great way to communicate with buyers.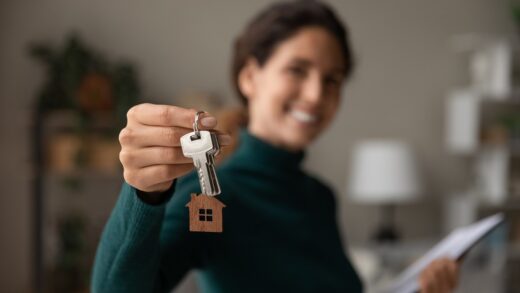 Understands Local Community Developments
Architect agents are well aware of the developments that surround your property. They know how to use these to market your home and attract potential buyers. For example, if your local area has environmental projects that promote health and lifestyle, they may use these to garner the attention of other people who might be interested.
These improvements are one of the factors buyers consider when choosing a property, including waste management development, promoting a green ecosystem through parks and family-friendly fields, road widening to improve walkways, and other community development projects.
These community development plans boost the local economy, driving potential investors who want to reshape the area.
What Are The Benefits Architect Agents Offer To Buyers?
Architect agents may not only benefit sellers but also buyers. The main role of architects in the real estate industry as agents focuses on helping people purchase the property that fits their needs. That being said, here are the benefits of having an architect on purchasing a property:
Have Keen Eye For Detecting Possible Risks
As a buyer, you want to reduce all the possible dangers and risks when buying a new home, which may incur unwanted expenses and a series of unfortunate events. These are the red flags most real estate agents miss out on. Thankfully, you don't have to worry about those because an architect agent will ensure to avoid properties that aren't worth your money. Why is this so?
It's because architect agents have great eyes that allow them to be aware of potential structural problems and identify other issues related to maintenance. Also, they don't just point out problems but also seek ways to resolve and fix them.
In addition, architect agents provide expert advice and assessment regarding the property site, drainage condition, topography, and other geographical issues.
Offer Free Consultation
Consultation is an essential step in purchasing a new home. In this step, an architect agent asks a series of questions about your ideal property, including the size of the house, the budget you have, house design and model, and additional features, such as a wide lawn or a swimming pool.
The good news about this is that many architect agents offer a free consultation that will help you decide without anything to pay.
Negotiate Effectively
Architect agents are there to negotiate for you. If they find faults and issues around the property, they can help you negotiate with the seller and reduce the price reasonably. This is the reason why having someone who knows a lot is crucial when buying a property. If you have more information under your sleeves, then you most likely get the best possible offer out there.
Have In-Depth Knowledge About Designs
Architect agents assess every property in a different way than most real estate agents. They're well aware of the designs and how they could affect your needs. Also, they can offer possible suggestions about location and property size in case you're interested, especially if you can't find the requirements you're looking for.
In addition, if you get the price that you want with additional upgrades and expansions, your architect agent can give you a piece of advice for you to come up with a decision. This is extremely helpful, especially for buyers who consider adding more value to their homes in case they resell them in the future.
Have Utmost Respect To Buyers
Architect agents will treat you with the utmost respect and you'll never be ashamed just because you can't afford a more expensive home or lack knowledge when choosing a property. Their profession trains them to provide what their client needs and make them part of the journey.
Also, not because they're the ones who know everything, it doesn't mean that you can't decide for yourself. Architect agents give you control and information over anything else and guide you to make a wise decision.
What Can Architect Agents Offer If You Want To Build A House?
Architect agents aren't only helpful when selling or buying a property, they're also great when it comes to planning to build a house. They can help you find the perfect location where you can build your dream home.
Also, they can offer you some pieces of advice about the things you need when building a home, and they can help you process the documents without any problems. So, if you want to build a home from scratch, make sure that your real estate agent has a professional background in architecture to get all the benefits their expertise and knowledge may bring.
Final Words
The mainline that separates architects from the usual agents is their professional and technical expertise regarding the building's foundation, property sizing, etc. They can help in negotiating on your behalf, mitigate potential risks and deficiencies, and provide consultations.
When you're selling your home, architect agents can provide you with the right value of your home and help you market your home on different platforms, and produce creative content. With all these benefits, you'll surely need an architect as your real estate agent on your next real estate transaction, whether you're buying or selling a property.
Comments on this guide to do architects make good real estate agents article are welcome.
Buying Property
Buying Property Posts
Why condos make good real estate investments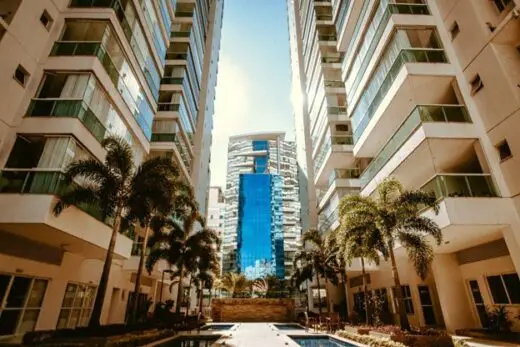 5 things to keep in mind when purchasing a condo
6 key features of profitable real estate rental property
Property Articles
Residential Architecture
Comments / photos for the Do architects make good real estate agents advice page welcome