6 things you should follow in Boise to buy a house virtually, Purchasing condominium unit tips
6 Things You Should Follow in Boise to Buy a House Virtually
25 July 2022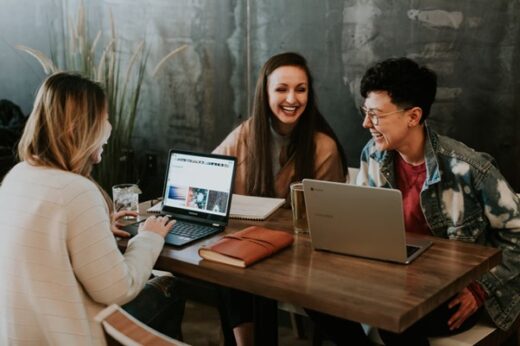 Boise's low crime rate and a wide variety of outdoor pursuits have earned it praise as a desirable location for families to settle. Boise is located in the stunning Pacific Northwest and is known for its affordable housing, the abundance of recreational opportunities, and thriving cultural environment. Boise's low cost of living, especially in regard to real estate, is a significant selling point. Boise offers exceptional value for your housing budget when compared to other Northwest metro regions like Seattle and Portland, Oregon. People don't have time to look at houses before buying personally, so they're doing it online instead. Let's take a look at the top 6 things you should follow in Boise to buy a house virtually.
Do Your Research
Buying a house in Boise is a major undertaking that requires a significant investment of time and money; thus, you should be well-informed about the home you're considering. Start by locating a property in an area with a robust real estate market and a healthy economy to ensure your financing will be approved.
Learn about issues such as erosion control, animal habitat building, pond development, and other difficulties for which you may be unprepared as a city resident. Try comparing the office's information with the seller's information. Discuss any differences with the assessor to determine their causes.
Download Communicating Tools
During a virtual purchase, communication platforms like Skype, Zoom, and Meet are an essential part. These tools are required when purchasing a home online. If you are unable to visit a property in Boise in person, you must surely do so through live video.
Although pre-recorded video tours might be useful, going live with your presentation can make it more participatory. You may take your time, ask questions, and even suggest that specific rooms or sections receive a bit extra attention.
Pick an Experienced Real Estate Agent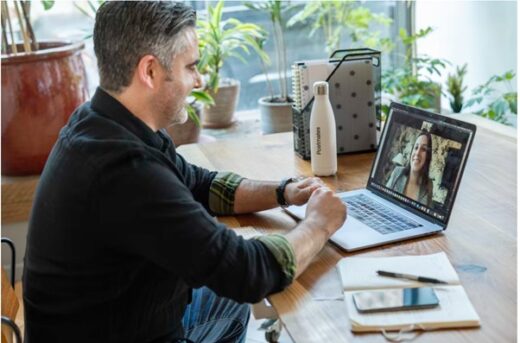 A real estate agent in Boise can verify that the listing images fairly represent the homeowner's condition and, if feasible, give you a virtual house tour. In addition, a real estate agent should assist you to speed your home search by zeroing in on the properties, neighborhoods, and educational institutions that best meet your needs.
While asking for referrals from friends and family is a fantastic approach to discovering a real estate agent, you can also use the Internet. You may not understand anyone in the area where you wish to purchase, but they have the necessary information about selling property in Boise. Therefore, search online for reviews of certain agents.
Take A Virtual Tour
It is most important to take a virtual tour in Boise while buying your house virtually. If a live virtual tour is not possible, y our agent should show you the property by video applications. In a virtual tour, your agent will provide a video call tour of the house. You may request that your real estate agent unlock doors and switch on lights for you, allow you to see into cabinets, and take close-up photographs of any desirable property features.
Get A Pre-Approval
Homebuyers in Boise who intend to use mortgage financing are required to through the pre-approval process. Whether you're purchasing a property online or in person, this is a necessary first step. Your real estate agent has probably worked with several lenders and may recommend a few that they have found to be reliable.
Perhaps you're already using one. Being pre-approved for a mortgage is a must before you even start looking at houses. Since the epidemic began, many sellers and builders have stopped giving tours of their properties to people who are not already pre-approved for a mortgage.
Propose Offer Wisely
You've located a property that suits your needs, and you like. Now is the time to make an offer, which must be supported by your pre-approval or evidence of money if you're paying cash. You could find yourself in a scenario with many offers. Your agent in Boise will wish to submit your offer in a timely manner with the supporting papers. If you find yourself placing an offer on a property with other offers, don't spend any time. Give it your best shot.
In Boise, some buyer's agents will need you to write a letter to the owners explaining who you are, why you want to live in the property, and how you would take care of it, then ask your agent regarding the offer submission process.
Final Word
Everything you could possibly need is available in Boise. Boise is home to world-class medical facilities, a major airport, a diverse range of restaurants, flourishing small and medium-sized enterprises, exciting cultural and sporting events, Boise State University, and many things. Buying a house virtually doesn't have to be stressful if you're ready for it. With the assistance of a skilled real estate agent, you will be able to fulfil all of the formalities required for house hunting and purchase. You must ultimately determine what will work much better for you. There is no correct or improper way. Customers must feel comfortable.
Comments on this Follow this in Boise to Buy a House Virtually article are welcome.
Buying Property
Buying Property Posts
5 things to keep in mind when purchasing a condo
6 key features of profitable real estate rental property
Property Articles
Residential Architecture
Housing project "Der Rosenhügel", Vienna, Austria
Design: ARGE Berger+Parkkinen architects with Christoph Lechner & Partner, Vienna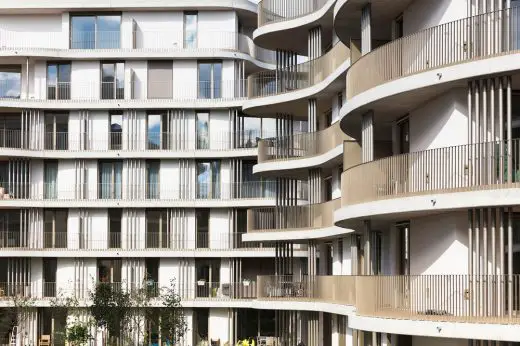 photograph : Daniel Hawelka
Der Rosenhügel Housing Vienna
Comments / photos for the 6 Things You Should Follow in Boise to Buy a House Virtually page welcome