Consider these tips before buying a luxury home, Online property selling advice
Consider These 7 Tips Before Buying A Luxury Home
11 Feb 2022
Buying a luxury home can be an amazing investment. But it's also the biggest purchase you'll ever make, so it pays to do your homework before signing on the dotted line. It typically involves a more extensive and complex process than purchasing a traditional home. Luxury homes are often custom-built and may have unique features and amenities that require special attention. Since they're considerably more expensive, they're usually located in upscale neighborhoods.
You'll need a significant down payment and a good credit score to purchase a luxury home. It's essential to ensure you're financially and emotionally prepared for such a purchase. Before making an offer on a luxury home, it's a good idea to have a pre-approval letter from a lender. This will let you know how much you can afford to spend and will demonstrate to the seller that you're a serious buyer.
Let us show you how to avoid some of the most common mistakes buyers make when shopping for high-end real estate. This step-by-step article breaks down the 7 most important things you need to know about buying a luxury home. Just remember, this purchase is an expensive one that shouldn't be made without careful consideration.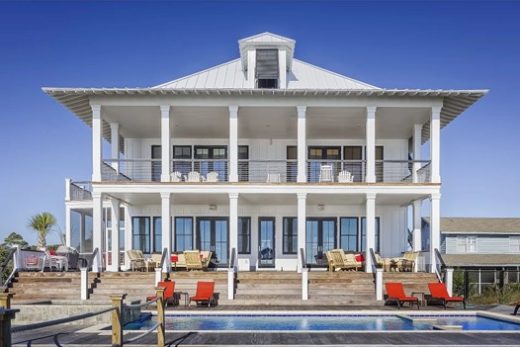 1. Inspect Before You Buy
This is probably the most important thing to consider when buying a luxury home. Without inspecting the house, you'll never be able to know how well it was maintained and whether or not there is any necessary maintenance work in order. An inspection will reveal the house's current state and whether or not there are problems that may be expensive to repair. This can include a faulty roof, a cracked foundation, or problems with the electrical system.
A pest inspection to check for termites, carpenter ants, and other wood-destroying pests is also crucial. These pests can cause significant damage to the structure of a home and can be costly to repair.
To find a company that suits your needs, simply search for Building Inspectors in Adelaide, Melbourne, Brisbane, or Sydney. Doing so should provide you with a list of reliable and trustworthy building inspectors.
2. Find an Experienced Realtor
It's important that you work with a realtor like Chatburn Living, who has experience working with luxury homes. Realtors who work in the area are best equipped to show you homes in your desired price range. They can also provide valuable insight into the neighborhood and any potential problems you should be aware of. The best luxury realtors will go above and beyond to ensure you find the right home.
They'll spend time educating you about the market and introduce you to other professionals who can help with your purchase, such as mortgage brokers or lawyers. When searching for realtors in your area, search online to find the best one for you. Also ask around to see who has had experience with luxury homes, as they are likely to be well informed and knowledgeable.
3. Know Your Priorities
Luxury homes come in all shapes and sizes: some may offer luxurious amenities such as a pool or spa, while others prioritize storage space or a large backyard. Before you start looking for your dream home, it's important to know exactly what you want and need from the house. This way, your realtor can easily narrow down homes that fit your requirements and preferences. You can make a list of your must-haves and make it clear to all agents you contact. By doing so, you'll find a home much more quickly and can use the time saved to look at more homes rather than those that don't fit your list of requirements.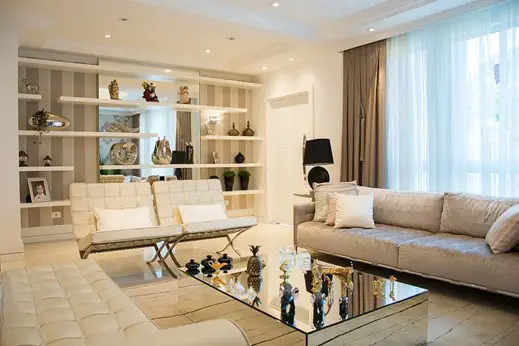 Furthermore, consider how quickly you need to move, as this will help you focus on properties that are available immediately or that can be available within your desired timeframe. It's also essential to identify your goals or plans as these affect your purchasing decision. You may be planning to raise a big family or thinking of renting out the property in the future.
4. Know Your Neighborhood
As we mentioned earlier, buying a luxury home is an expensive purchase. The last thing you want to do is buy a home in the wrong neighborhood or one that's too far from your workplace. To avoid this problem, it's important that you know exactly where you plan to live after buying the luxury home. Make a list of all potential locations and narrow them down based on your needs. Once you've done this, contact a realtor in the area to hear their opinion about living there and take a tour around the neighborhood before you make a final decision. A good neighborhood is one that is safe for you and your family, has a good school system, and is convenient to shopping facilities.
5. Know Your Financing Options
Financing your luxury home purchase can be a difficult process if you don't prepare yourself beforehand. Before your home search begins, ensure you're aware of what financing options are available to you. If possible, have the money saved up for the deposit before you start looking so that there are no delays in purchasing your new luxury home. For those who need financial assistance, consider a mortgage broker. They can help you find the best possible loan for you so that you can secure your dream home without any delays. However, it's important to look into your options and choose someone who is both trustworthy and experienced.
6. Don't Forget The Taxes
When searching through luxury homes for sale, don't forget to investigate the taxes in the area where you plan to buy your new house.  In some areas, luxury homes attract a premium of up to 15%. This can really add up over time, so it's important that you investigate the taxes before going ahead with your purchase. There are many tax calculators on the internet which allow you to calculate exactly how much you'll be paying every year. Using this tool will allow you to make an informed decision about the home purchase.
7. Be Patient
Finally, remember that purchasing a luxury house can take a lot of time and effort. There are many reasons as to why some luxury homes sit on the market for longer than normal, such as the seller's lack of motivation or low offers from buyers. Try not to lose hope or get discouraged, and always remember that you may be one step closer with each unsuccessful offer. A great real estate agent can help you find the right luxury home for you, so don't be afraid to ask for their advice. They are professionals who have your best interests at heart and want to help you find exactly what you want.
When it comes to luxury homes, there are a lot of things to consider before making your purchase. By following the seven tips we've outlined in this article, you can be sure that you're making an informed decision and won't have any regrets later on.
Buying a luxury home is a big investment, so it's important to take your time and make sure everything is perfect before signing on the dotted line. If you need help finding the right real estate agent or financing your purchase, don't hesitate to ask for advice from your real estate agent. We hope that by reading this article, you feel more confident about buying your dream home.
Comments on this Consider These 7 Tips Before Buying A Luxury Home article are welcome.
Real Estate
Real Estate Posts
10 Mistakes To Avoid When Investing In Real Estate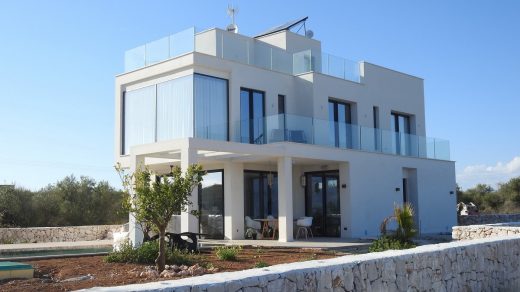 9 Must-have Features for Real Estate App Development
Veterans are Avoiding the Real Estate Madness
Property
Residential Architecture
Comments / photos for the Consider this Before Buying a Luxury Home page welcome